UH RED Labs Focuses On Innovation In Women's Health
Fem Tech (+) Innovation Challenge to Address Overlooked Women's Health Issues
Published on October 17, 2019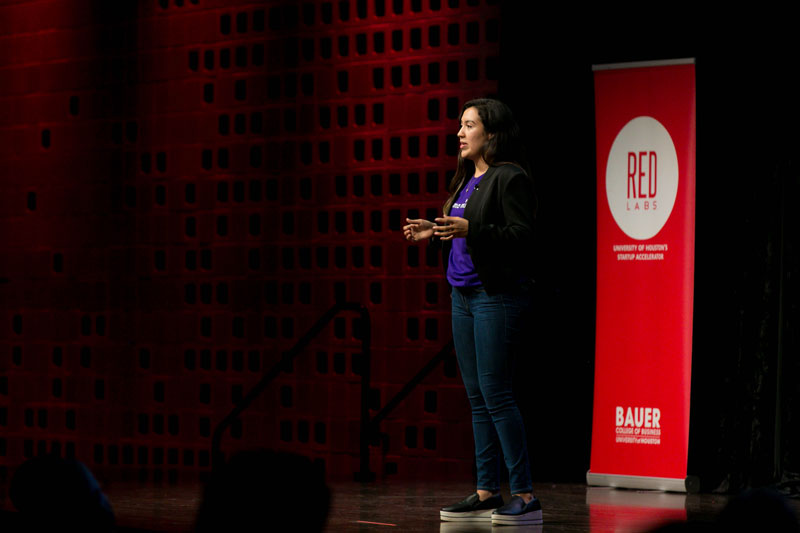 Students from the University of Houston will spend the weekend developing ideas and innovation surrounding Fem Tech (+), a term applied to products, services, businesses and technology designed for women, specifically related to women's health.
Fem Tech (+) Innovation Weekend is an event organized by RED Labs, the UH coworking space, startup accelerator and technology entrepreneurship program supported by the Wolff Center for Entrepreneurship in the C. T. Bauer College of Business.
From Oct. 18 through Oct. 20, participants will come together in teams to choose a women's health issue and business solution that aims to solve the issue, culminating in a pitch session with the top three teams winning $3,000, $2,000 and $1,000, respectively.
This is the first year for RED Labs to focus its innovation event specifically on Fem Tech (+), which was prompted in part by a significant disparity in research and product development on women's health and wellness, including menstrual cycles, pregnancy, nursing and reproductive health.
">Despite women making 90 percent of family healthcare decisions and directing 80 percent of spending for family health care, there has been a lack of research for women's needs," RED Labs Managing Director Kelly McCormick said. "This is largely credited to leadership positions in health care being mainly dominated by men, a lack of opportunities for fundraising for women's health and lack of research into women-specific issues or the differences experienced by women in their health care."
After putting out a call for participants for the Fem Tech (+) Innovation Challenge last month, RED Labs held information sessions and a bootcamp to prepare teams before this weekend's main event.
In addition to conducting customer interviews, receiving mentoring and developing final business ideas, participants will hear from a panel of female founders as well as a keynote talk from SeeHerWork founder Jane Henry.
The final pitch session is open to the public and will be held at 3 p.m. on Oct 20 at The Cannon Houston (1334 Brittmoore Road; Houston, TX 77043).
To see more of the events from the weekend, follow @UHREDLabs on Instagram and Facebook.