Bauer Alumnus Sidney Lacey (BBA '81) Creates Partnership Between UH Alumni Association and East End Chamber of Commerce
Published on March 27, 2019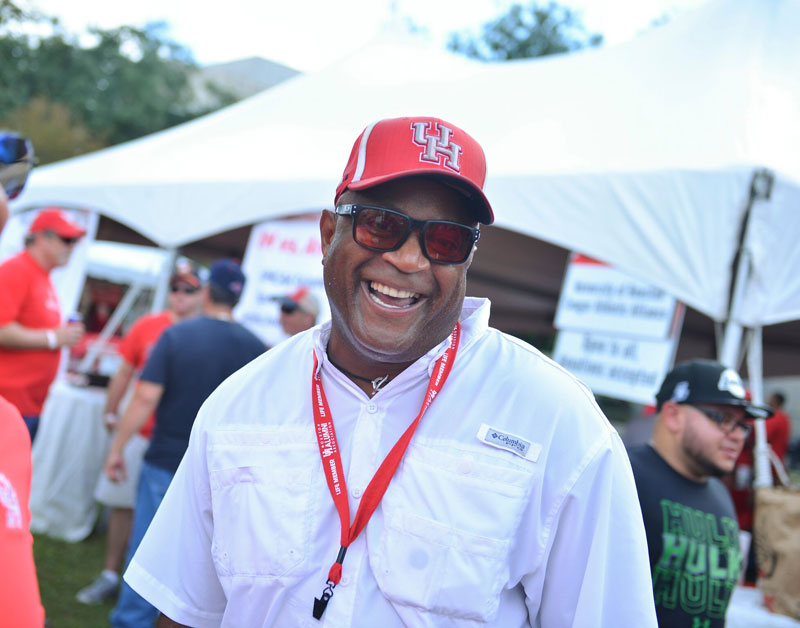 Talk to Sidney Lacey (BBA '81) for five minutes, and one thing is perfectly clear — he's a proud Cougar.
"The last 11 years have been the most exciting and prolific years for Bauer College and the University of Houston, and I love being a part of it," Lacey said. "From football tailgates to the Honors College, to our performing arts, we've got it all covered."
Lacey, principal owner and managing director of Lacey Newday Consulting, LLC, and a board member of the East End Chamber of Commerce, is applying his passion for his alma mater in a new partnership with the University of Houston Alumni Association that connects middle and high school students in the community with alumni through events.
"The goal of this partnership is to make the 350,000 residents of the East End more aware of the opportunities available at University of Houston," he said. "We provide the knowledge of how and why to attend the university, along with scholarships and more."
He added: "These children get to see people they can identify with, that worked their way through school, got scholarships, scratched and clawed their way to a better life by achieving a quality education. I hope we can change these kids' lives."
In addition to this partnership, Lacey also invests his time mentoring Bauer MBA students as well as attending UH basketball, football and baseball games, and networking events.
"Having the ability to easily give back by mentoring and volunteering, making new friends and alliances is the least I can do for a university and college that gave me so much," he said.