Staying Ahead of Trends in the Retail Realm
Bauer Researchers Offer Insights for Managers and Students
Published on October 28, 2019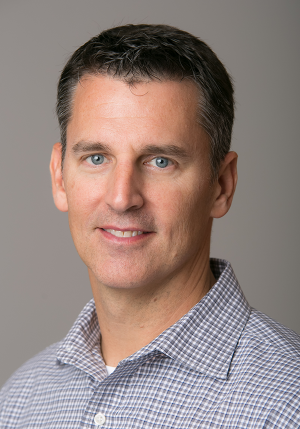 C. T. Bauer College of Business Professor of Practice Craig McAndrews was Chief Strategy Officer at Mattress Firm before joining Bauer College in 2016. He has 27 years of experience in sales, marketing and executive leadership. McAndrews teaches Professional Sales, Advanced Professional Sales, Digital Sales and Sales for Social Impact at Bauer.
The impact of the digital age is being felt in every part of business and the sales function is especially being influenced. In the retail industry, the availability of information for today's consumer has dramatically shifted the balance of power in selling. Where buyers historically relied on salespeople to help with understanding products, evaluating options, and making a sound buying decision, they can now do their own research and make decisions without a salesperson. The role of the seller and the sales process is being reinvented. According to one research study, buyers are 57 percent through the buying process before reaching out to a seller. That is a powerful statistic that underscores the shift in buyer behavior.
In the retail industry, the buyer shift is impacting the way people sell. One major impact is in the way salespeople engage potential buyers. In the past, need discovery has been the cornerstone of selling. Now, the discovery process focuses more on the knowledge the customer has acquired, the options they are considering, and the motive behind the purchase. This is reinventing the selling approach retail sellers have been using for decades. The days of qualifying questions and presentation of options are being replaced with inquiries around market knowledge and appealing user testimonials. Buyers have more information and insight than sellers, forcing sellers to focus on accessing that information if they are going to be helpful in the buying process.
The second shift involves the education of sales staff. It isn't enough to simply know about your organization's products, services and unique selling proposition. Today, retail sellers need to understand the market, the strength of the competition, and public perspective on products and services. Retailers are being required to redesign their training approach to equip sellers with the knowledge that is critical for engaging a more educated and informed buyer. Training programs are integrating information and content outsides of the walls of their own organization in order to help sellers find success. Being a product and service expert for an organization won't be enough. The top sellers are working to become industry subject matter experts so they can bring maximum value to buyers.