Socially Responsible Companies Reap Financial Benefits, Bauer Researcher Finds
Associate Professor Volkan Muslu Study Creates Scoring Model for Effectiveness
Published on October 1, 2019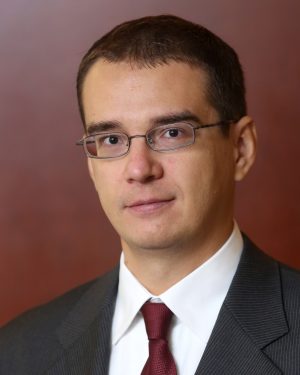 As investors give increasing priority to organizations' commitments to environmental sustainability, philanthropic giving and other examples of corporate social responsibility (CSR), reports detailing CSR activities have become more common.
But unlike financial reporting, CSR reporting is voluntary, with no established framework.
Some offer little more than a page or two of overly optimistic prose about a company's commitments, while others describe CSR activities with a high level of detail in a readable narrative that sheds light on specific programs and outcomes.
A C. T. Bauer College of Business researcher has found that companies that make a serious commitment to detailing social responsibility in an easily understood narrative are more likely to reap accurate financial forecasting from investors.
Bauer Associate Professor of Accountancy & Taxation Volkan Muslu was part of a team of researchers who developed a CSR disclosure score based on variables such as tone, readability, length and other factors. The researchers found that reports with more substantive content are associated with more accurate financial forecasts from business analysts. Previous research found financial benefits for firms that commit to CSR activities.
"Just issuing reports may not be the best companies can do," Muslu said. "But providing a more objective, readable, detailed narrative can help investors understand a company's philosophy better, and improve the accuracy of their forecasting. It may also lend credibility."
The researchers developed their disclosure scoring model by analyzing length, readability and numerical content, as well as whether reports have fewer optimistic and more pessimistic keywords. They considered more than 2,400 standalone CSR reports issued by 401 firms between 2000 and 2011.
The model has already been deployed by other researchers, Muslu said. The paper was published in the Journal of Business Ethics, an influential academic journal, earlier this year.
Muslu is sharing insights from the research with his students, who now have the tools to distinguish between quality annual reports, CSR reports, or other communications from those that lack transparency.
There may be additional applications.
"We believe that our measure of CSR disclosure quality has significant potential to summarize the narratives in other financial and non-financial contexts, and thus help regulatory efforts to make these disclosures more effective," the researchers wrote.
"For instance, the SEC has been reviewing overall disclosure requirements and considering ways to improve the disclosure regime for the benefit of both companies and investors."
Muslu's coauthors for "Corporate Social Responsibility Report Narratives and Analyst Forecast Accuracy," are Sunay Mutlu of Kennesaw State University, Suresh Radhakrishnan of the University of Texas at Dallas and Albert Tsang of York University.
Muslu is a past recipient of the prestigious LeRoy and Lucille Melcher Faculty Excellence Award for Research and coordinator of the Accountancy & Taxation Department doctoral program. He is an editor at Corporate Governance: An International Review and his work has been published in leading accounting and finance journals. His research interests include corporate disclosures, financial intermediaries, and corporate governance. He joined Bauer in 2012, and earned a Ph.D. from Sloan School of Management at Massachusetts Institute of Technology.