Raymond N. Plank Foundation Fund Establishes Entrepreneurship Scholarship at Bauer College 
Gift Benefits Students in University of Houston Nationally Ranked Entrepreneurship Program
Published on June 7, 2019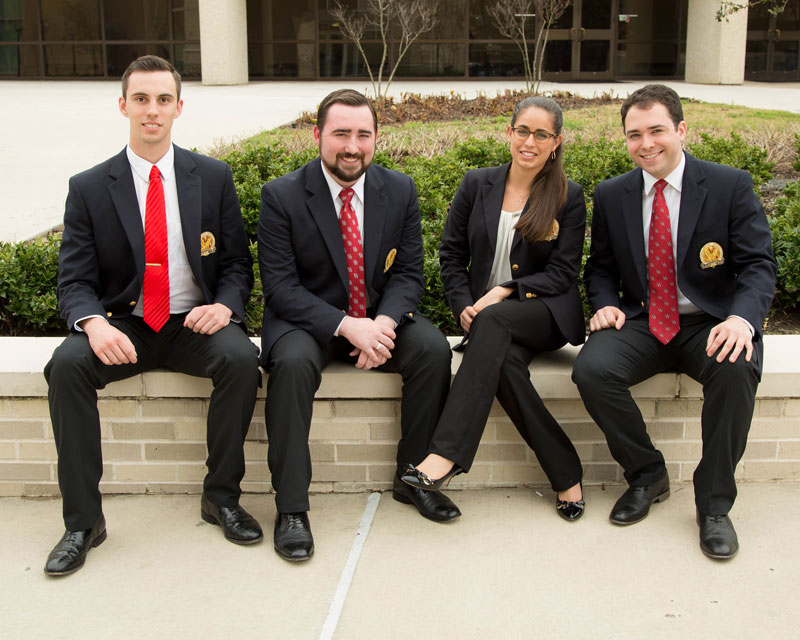 A life-changing gift destined to help fuel the success of University of Houston C. T. Bauer College of Business entrepreneurship students was recently established and presented for the first time.
The Raymond N. Plank Foundation Fund has established the Raymond N. Plank Endowed Scholarship for Entrepreneurs, a $20,000 annual award that will benefit an outstanding student enrolled in the Cyvia and Melvyn Wolff Center for Entrepreneurship (WCE) at Bauer College each year.
"The University continues to champion student success in all areas, and this gift positions our aspiring students to excel as entrepreneurs. I expect every Raymond N. Plank Scholar will be inspired by the life and career story of Raymond Plank," said Eloise Brice, vice president for University Advancement.
Raymond N. Plank, the founder of Apache Corporation, was a decorated World War II veteran whose personal and corporate philanthropy continue to impact the lives of millions.
The Foundation's $520,000 gift will make the competitive, highly ranked program available to more students who dream of starting a business. "It embodies goals shared by both the Plank Foundation and WCE," said WCE Executive Director, Dave Cook.
Cook added: "Here's Raymond Plank, who came home after flying 40 missions in the Second World War, much like our founder, Bill Sherrill, who was wounded at Iwo Jima. Two American heroes, both intent on figuring out how to create good in the community through business, and both in the area of entrepreneurship. So, his story resonates well with the values we have here."
The first recipient of the scholarship, Jesus Garcia, is a first-generation college student. Garcia's scholarship gift was presented to him at commencement ceremonies earlier this month by Deborah and Edward Koehler.
"We recognize and appreciate the natural alignment between the values espoused by Raymond N. Plank and what is taught at the University of Houston's Wolff Center," said Deborah Koehler, Executive Director of the Raymond N. Plank Foundation Fund.
An important part of being enrolled in the selective, highly ranked program is participating in extracurricular activities that range from mentoring people in prison to traveling to Silicon Valley, or attending off-site retreats.
"Many of our students are essentially working full-time jobs, while going through school, so a gift like this can truly be transformative," Cook said.
WCE ranked No. 2 on Entrepreneur's list of Top 25 Best Undergrad Programs for Entrepreneurs in 2019 released by The Princeton Review last fall. It has achieved first, second or third place in the prestigious rankings list 10 times and has been included in the top 10 since 2007. WCE students have created more than 1,000 businesses with $238,345,921 in funding generated in the past 10 years. Students from WCE have also been named to Forbes "30 Under 30" list, which spotlights rising entrepreneurs in the United States and Canada. The program has been recognized for outstanding student engagement and innovative programming. 
The program features a rigorous application process, unique lockstep curriculum, extensive extracurricular activities and a mentoring program that draws on the deep expertise of community leaders.