Point-of-Sale Data Not a Universal Solution, Bauer Research Finds
Bauer Researchers Cast Doubt on Point-of-Sale Data Collection Systems for Business Analytics Strategies
Published on November 19, 2019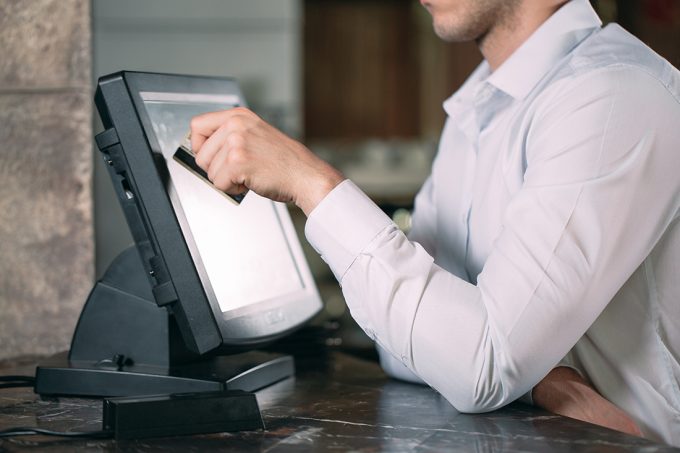 It's common for supply chain consultants to urge companies to invest in point-of-sale (POS) data collection systems as a component of their business analytics strategies. They claim a potential gold mine for organizations looking to improve forecast accuracy, which in turn enhances customer service and minimizes inventory investments.
New research from C. T. Bauer College of Business casts doubt on that claim and offers a more realistic assessment. POS data systems can improve forecast accuracy for demand planning (e.g., medium-term capacity planning and scheduling), but are an unnecessary, costly purchase when it comes to improving forecast accuracy and inventory availability for order fulfillment.
The research conducted by three supply chain management faculty members from Bauer's Department of Decision & Information Sciences (Associate Professor Funda Sahin, Professor E. Powell Robinson, and Associate Professor Arunachalam Narayanan, formerly of Bauer) may prevent supply chain managers from making an expensive mistake.
"Demand and Order-Fulfillment Planning: The Impact of Point-of-Sale Data, Retailer Orders and Distribution Center Orders on Forecast Accuracy," was published in the top-tier Journal of Operations Management this year. In it, the authors present their finding that incoming orders from downstream facilities outperform POS as a demand signal for order fulfillment at both the distribution center and the supplier. The researchers compared forecast accuracy for different demand signals using large-scale data from a large regional supermarket chain.
After extending the analysis by varying the demand and supply chain parameters, they found POS data collection is not a universal solution for forecast accuracy and may incur unnecessary data collection and analysis costs.
Utilizing POS data to enhance forecast accuracy comes up frequently in MBA class discussions, Sahin said. The research findings provide students a more nuanced, science-based perspective in conversations with consultants or senior leadership.
"Sharing retailer order information is cheaper and easier than sharing POS data when it comes to order fulfillment," she said. "Its value really depends on your particular planning objective."