Bauer Student Earns Scholarship From Texas Business Hall of Fame
Entrepreneurship Senior Joshua Mapula Recognized with $15,000 Scholarship
Published on July 24, 2019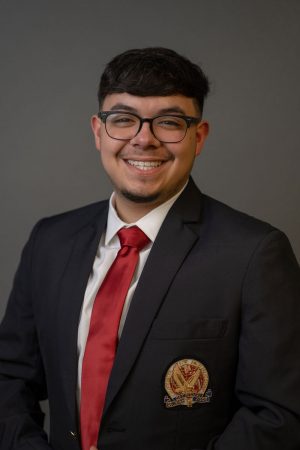 A student from the C. T. Bauer College of Business is among the state's rising entrepreneurs, according to the Texas Business Hall of Fame.
Bauer College senior Joshua Mapula has earned a $15,000 scholarship from the organization, which awards one scholarship per university each year to students from participating Texas universities.
Currently a student in Bauer's nationally ranked Wolff Center for Entrepreneurship, Mapula said he chose to pursue entrepreneurship because he was already building his own businesses.
"I came into Bauer a small business owner," Mapula said. "My senior year of high school I started a t-shirt printing business for student orgs, small businesses and events. I met people in Bauer that helped me expand my business and helped me market and find customers. The summer after my first year at Bauer I started my second business, Third Coast Garage, a custom and fabrication shop where we build custom metal works and customize vehicles. Shortly after starting my custom shop I was accepted into the Wolff Center of Entrepreneurship where I was around like-minded individuals who were eager to help me grow my business."
Now in his final undergraduate semester, Mapula plans to focus on creating more businesses that can help his community succeed.
"After graduation, I plan on continuing to run my businesses and start other businesses such as restaurants, hotels, rental properties and many more so that I can employ as many people as possible and better my community," he said. "I would also like to improve the education system in Texas to help students in impoverished communities break the generational barriers of poverty and take advantage of the opportunities similar to those that I've been given."
He added: "My hope is to help better my community and surrounding communities by bringing to light the difference an education can make in someone's future as opposed to going straight into the workforce."