Bauer Researcher Focuses on Corporate Social Performance
Leadership Quarterly to Feature Research from Assistant Professor Shih-chi "Sana" Chiu
Published on September 13, 2019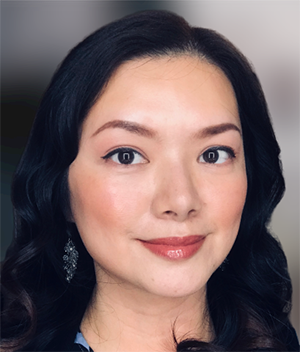 A leading business organization recently made headlines by redefining the purpose of corporations, saying companies should promote an economy "that serves all Americans," rather than focusing exclusively on generating profit for shareholders. The Business Roundtable statement is just another sign of the growing importance of corporate social performance (CSP), a field of research that a Bauer College Department of Management & Leadership professor has a special interest in.
Assistant Professor Shih-chi "Sana" Chiu's paper, "Leadership Change and Corporate Social Performance: The Context of Financial Distress Makes all the Difference," has been accepted for publication at Leadership Quarterly, a top tier academic journal.
Chiu's research, conducted with Judith Walls, Professor of Economics at the University of St. Gallen, focuses on how succession changes can impact CSP when a company is experiencing financial difficulties. The study's findings are based on data from 1,000 of the largest U.S. corporations operating from 2001 to 2013.
The researchers found that firms led by new CEOs experienced increased levels of CSP, possibly because new CEOs have an incentive to attend to a broad set of stakeholders to build trust and a reputation within the firm.
But "outsider" CEOs, rather than those promoted from within the company, can more quickly shift their attention and prioritize the interests of shareholders over other stakeholders in situations that are characterized by financial distress.
To address that, Chiu says, "The Board of Directors might want to invite in a potential CEO to sit on the board of directors, or otherwise make sure there is a grooming process before bringing in a new CEO from outside."