Bauer Research Reveals New Insights About Advertising Effectiveness
Published on April 29, 2019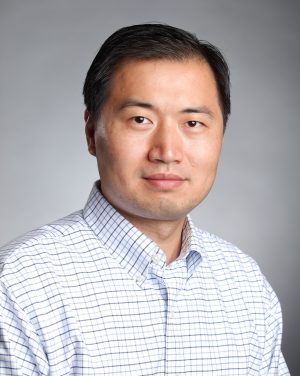 Rex Du, Professor of Marketing at Bauer College, uses cutting edge technology and massive data sets to close the uncertainty gap when it comes to how advertising dollars work. Two of his recent studies reveal new insights about advertising effectiveness. Each has been singled out for recognition by prominent groups that serve to connect industry with the latest academic research.
In "Advertising and Brand Attitudes: Evidence from 575 Brands over Five Years," Du and co-authors measure consumers' evolving attitudes about 575 brands over the course of a five-year period. It received a prize as runner-up in the Marketing Science Institute Research Priorities Working Paper Competition. That paper is forthcoming in Quantitative Marketing and Economics, and MSI will promote it to the corporate community. The paper is co-authored with Mingyu Joo, Assistant Professor of Marketing at the University of California Riverside; and Ken Wilbur, Associate Professor of Marketing at the University of California San Diego.
"Immediate Responses of Online Brand Search and Price Search to TV Ads" tracks immediate online activity in response to TV ad spots and has been accepted for publication by the Journal of Marketing. A previous draft of that paper was selected as a "10 Best" paper and given a main stage presentation at the 2016 Advertising Research Foundation Re!Think Conference. Du's co-authors are Assistant Professor of Marketing Linli Xu of the University of Minnesota and UCSD's Wilbur.