Bauer Professor Among 40 Under 40 Best Business School Professors in the World
Management & Leadership Associate Professor Dejun "Tony" Kong Recognized for Teaching, Research Accomplishments
Published on April 29, 2019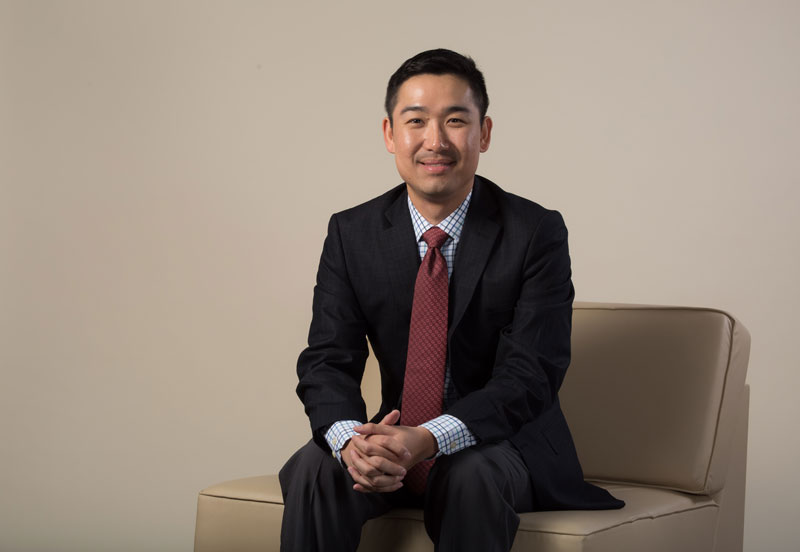 Bauer College Management & Leadership Associate Professor Dejun "Tony" Kong has been named to Poets&Quants' prestigious "40 Under 40 Best Business School Professors 2019" list.
The annual honor includes academics from revered business schools such as Harvard, Wharton, Stanford, Kellogg, Berkeley, MIT, Michigan and more. The selective list of 40 professors was culled from more than 2,600 nominations for nearly 200 academic leaders, making it the most competitive list since its debut in 2012.
One student nomination described Kong as "caring and inspirational," as well as highly qualified and influential in his field.
Kong earned his bachelor's degree in Management Science from Fudan University in Shanghai and his graduate degree and Ph.D. in Business Administration from the Olin Business School at Washington University in St. Louis. His book "Leading through Conflict: Into the Fray" was published in 2016, and he is a winner of the Western Academy of Management's 2019 Ascendant Scholar Award. At 34, Kong is among Bauer's youngest tenured professors.
"We are very proud of Tony's accomplishments! He is an extremely prolific researcher, whose interests span a broad spectrum of important topics that affect all of us who work in organizations," Bauer College Interim Dean Tom George said. "Tony is also a great evangelist for his field. His work appears in top academic journals, applied journals, and is profiled in the popular press; and he is very active in his field's professional organizations. Tony's students think highly of him too — they regard him as one of the best professors they have ever had owing to his passion for educating them."
Kong's work focuses on trust in negotiations, leadership and teams, positive organizational behavior, and workplace diversity. His work has appeared in numerous top journals of management and psychology, and he published a co-edited book in 2016.
"Tony Kong is a terrific teacher and scholar," said Psychology Professor Christiane Spitzmueller, also University of Houston Center for ADVANCING Faculty Success Managing Director. "He inspires diverse University of Houston students through bringing cutting edge, global organizational behavior research findings into the classroom. He is a fabulous research collaborator who develops doctoral students into highly competent researchers and scholars with nationally and internationally relevant expertise…he is clearly an under 40 research and teaching superstar!"
The honor from P&Q, an online forum for business school news and best practices, comes as Kong prepares to lead a new international business residency in Chile and Argentina for executive MBA students from Bauer College this summer.
"I've designed the course as cultural intelligence training," Kong said.
In a more general sense, Kong's approach to research and teaching involves building a healthier and positive work environment that enables both individuals and organizations to reach their potential.
"I'm really interested in making people think more about society at large, how to make our world a better place to live and work, how to make businesses more responsible, more pro-social and cooperative," Kong said.