Bauer Ph.D. Student Accepts Prestigious Position at University of Minnesota
Irene Nahm Recognized by American Marketing Association for Organizational Frontlines Research
Published on December 3, 2019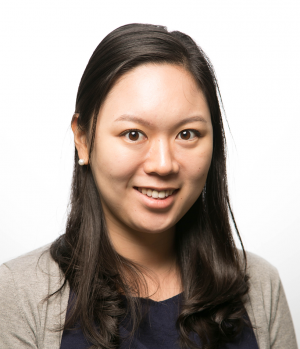 C. T. Bauer College Ph.D. student Irene Nahm has accepted a position for Fall 2020 as Assistant Professor of Marketing at the University of Minnesota's Carlson School of Management.
Nahm's dissertation, "New Frontiers in Selling: Essays Examining Sales Force Effectiveness in a Changing Environment," was a finalist for the Penn State University Smeal College of Business annual competition for doctoral students. She is currently working on a paper on sales momentum with co-authors Professor Mike Ahearne and Assistant Professor Seshadri Tirunillai of Bauer, and Nick Lee of the University of Warwick.
She was recently named a winner in the Young Scholar Research Competition for Organizational Frontlines Research. The competition is sponsored by the American Marketing Association, the Sheth Foundation and the Marketing Science Institute. Finalists present at the 2020 OFR Symposium in San Diego in February.
Nahm was a Fellow of the University of Missouri Marketing Strategy Consortium and the Temple University ISMS Doctoral Consortium in 2018. Her research interests use quantitative skills to solve marketing strategy problems.
She received her M.S. in Business Administration with a concentration in marketing research from Seoul National University and has a B.S. in Industrial Engineering and Economics from Northwestern University.
Nahm teaches Marketing Strategy at Bauer.