Bauer Department of Finance Ranks in Top Three for Research Published
Faculty Research Included in Top Academic Journals Between 2016-2018
Published on September 13, 2019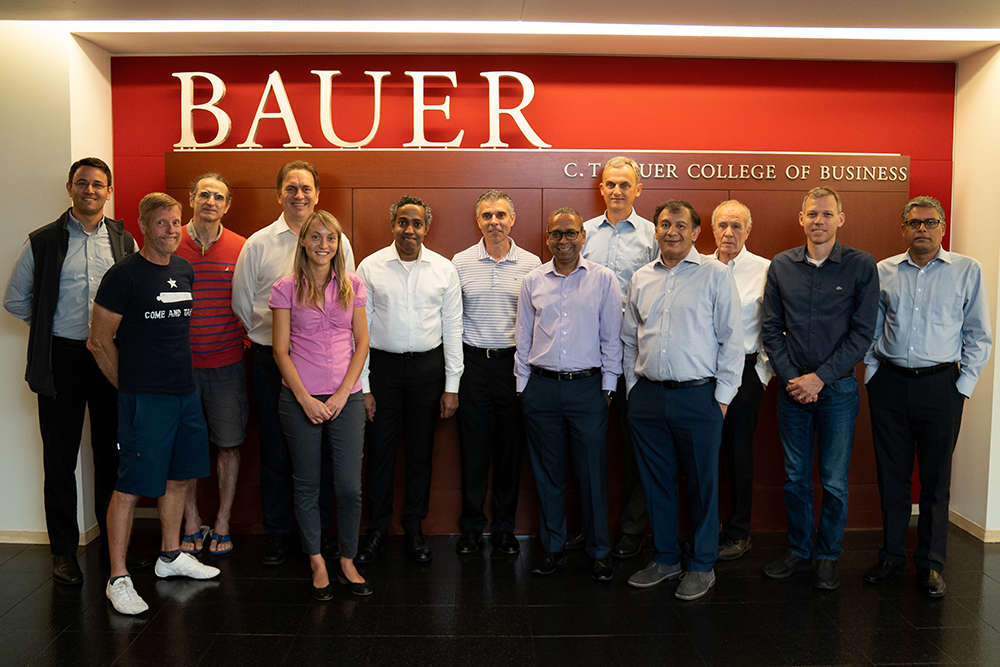 Finance departments in business schools across the U.S. and internationally have seen a surge of research in the last couple of decades, due in part to the ready access of digital data.
Competition for papers published in the top academic journals has grown accordingly, yet Department of Finance researchers at the C. T. Bauer College of Business have consistently had papers accepted in the Journal of Finance, Review of Financial Studies and the Journal of Financial Economics, which are widely considered to be the most influential journals in that field.
In the last 10 years, Bauer has usually ranked among the top three business schools in the state when it comes to publishing in those highly competitive journals that have very low acceptance rates. For research published between 2016 and 2018, the Bauer College finance department ranked 40th among U.S. business schools, but is among the top three Finance departments within the state of Texas (University of Texas-Austin and University of Texas-Dallas are the other two departments in the top-3).
"It's very encouraging for us," said Praveen Kumar, who is Chairperson of the Department of Finance, Cullen Distinguished Chair and Professor of Finance. "These rankings are based on the total number of publications accepted at these journals and doesn't take into account the size of the faculty. Our full tenure track faculty size hasn't really grown, and tends to be lower than many of the schools we're competing against."
While acceptance rates for papers published in the top finance journals varies from year to year, typically only 5 percent or fewer papers submitted are accepted, he said.
Additionally, Bauer finance faculty had work accepted by top tier publications in other disciplines, such as accounting and management, during the same time period.
"Our faculty are developing new frameworks and making insights about how business and the financial markets behave," Kumar said. "Their research is placed under intense evaluation and scrutiny, but they have been able to impress the top scholars in finance who review research in these journals."
That not only advances the field, but also ensures Bauer MBA and finance students are receiving the most up-to-date insights as they contend with a rapidly changing business landscape.
"What it tells me," Kumar said, "is that our faculty have risen to the challenge by improving the quality of the knowledge we develop and produce. Being at the forefront of knowledge translates directly into the classroom. The world we live in is very different than when most textbooks were written."