Bauer College Joins Global Business School Network
Membership Gives Access to Global Opportunities for Growth
Published on July 30, 2019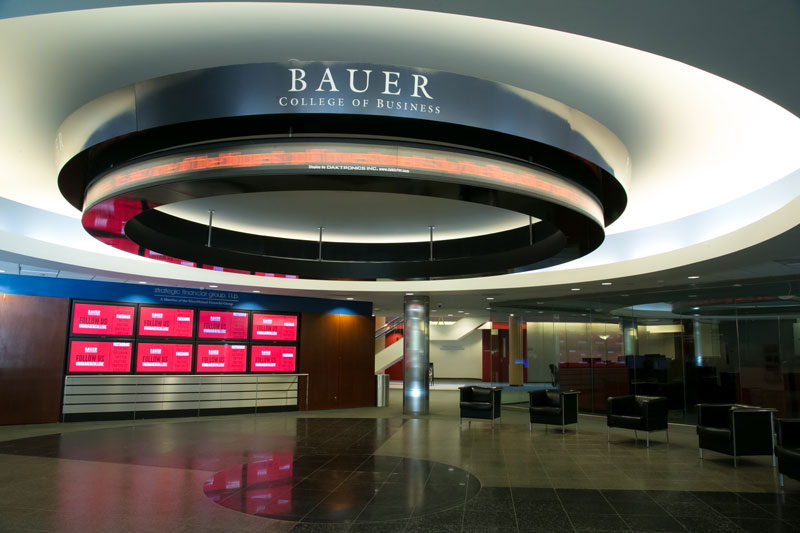 The C. T. Bauer College of Business has joined the Global Business School Network (GBSN), a leading network of top business schools working to strengthen management education in developing countries.
"It is a very prestigious organization that has a presence on six continents, with a mission for member institutions to collaborate in developing countries, to identify ways we can give back and empower countries around the globe," said Paul A. Pavlou, Ph.D., Bauer College Dean and Cullen Distinguished Chair.
"Membership in GBSN is a way for us to build relationships with like-minded colleagues around the globe, train and mentor international peers, and find new opportunities to grow and develop individually and the institution as a whole," Pavlou added.
Bauer College joins business schools from Columbia, Dartmouth, Cornell and George Washington universities, the University of Michigan, University of Chicago, MIT and others dedicated to improving prosperity in the developing world by extending access to quality, locally relevant management education through a collaborative framework.
"Bauer was invited to join GBSN mainly because of its great strength in two areas," Pavlou said. "One is entrepreneurship, especially the SURE™ (Stimulating Urban Renewal Through Entrepreneurship) program which involves developing small, women-owned, minority-owned businesses in Houston's Third Ward, using student consultants. They (GBSN leaders) liked that they can take this model to apply in other countries, especially in the developing world."
He added: "The second area is energy, given that many of the schools GBSN works with are in oil-rich countries in Africa, and South and Central America. There's a great potential to learn from the Gutierrez Energy Management Institute (GEMI), to take that knowledge we have in Houston, the energy capital of the world, and see how we can educate and train students in other countries."
GBSN was founded in 2003 by a former World Bank economist passionate about successful international development. Projects have included strengthening health care systems that provide care to underserved populations; creating certificate programs, virtual classrooms and extended executive education options to fit region-specific needs all over the world, and ongoing international exchange opportunities for faculty and students.
Saleha Khumawala, the Robert Grinaker Professor of Accounting at Bauer, is the Founding Director of SURE™, which utilizes student advisers to help grow local small- and medium sized businesses in the Houston area using principles of microfinance. By empowering Houston families through financial and entrepreneurship education and encouraging financial independence, the SURE™ Program strives to address the root causes of poverty.
GEMI provides energy education at Bauer, partnering with industry to develop and place future leaders with relevant knowledge and experience, conducting relevant research, and providing opportunities for open discussion of energy-related issues in a neutral setting. Executive Director Greg Bean joined Bauer in 2018, after working as a strategy and organization consultant in the oil and gas industry.