Bauer BBAs Earn Top 10 Spot In National Sales Competition
Program for Excellence in Selling Team Wins Big at National Collegiate Sales Competition
Published on May 2, 2019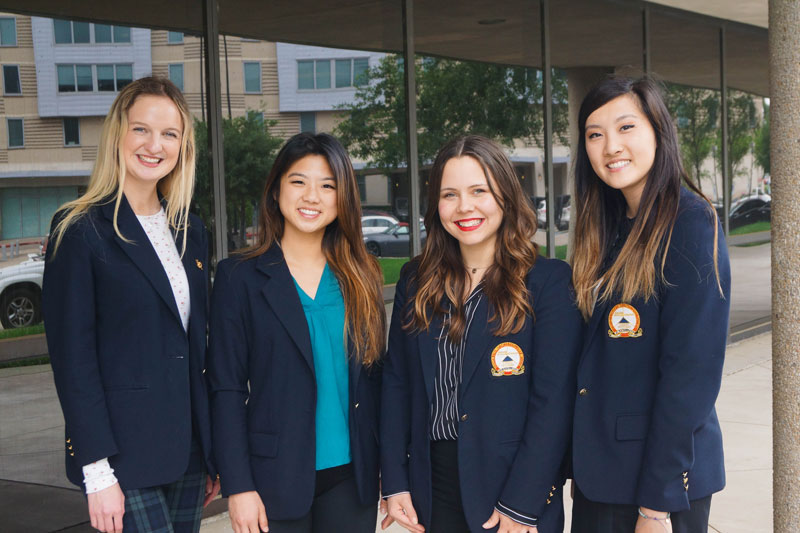 Undergraduate sales students from the C. T. Bauer College of Business recently placed in the top 10 at the 2019 National Collegiate Sales Competition, continuing a longstanding tradition of recognition among the best in the United States for the college's Program for Excellence in Selling.
Bauer College marketing seniors Nalani Gruel, Sue-Lynn Law, Kristin Powell and Joy Yang claimed a top 10 team finish. This was the 19th year for the Program for Excellence in Selling (PES) to participate in the competition. In addition to the team competition, students also competed against 100 competitors from 17 universities in the Gartner Internal Sales Competition, with Kristin Powell taking 2nd place.
"Preparation was instrumental to our success this semester," Gruel said. "We are fortunate enough to have a staff within the program that really invests in us and our advancement professionally and educationally."
The students and coaches traveled to Kennesaw State University in early April to represent Bauer College at the oldest and largest sales competition in the world.
"Coaching the NCSC team was an honor, and I really enjoyed watching each person on the team grow in big ways," Executive Professor Craig McAndrews said. "From stronger confidence, to a more personable approach, to powerful demonstrations of the SPIN selling approach, the team really excelled."
The Program for Excellence in Selling is part of Bauer College's Stephen Stagner Sales Excellence Institute. Students are admitted into the program after a rigorous admission process and gain hands-on experience in live selling and securing event sponsorships and institute partnerships.
For 19 years, students from the program have participated in the National Collegiate Sales Competition, taking home first place in 2004, 2011 and 2012 — the same year that Bauer students swept the competition by earning top honors as a time along with first and second place individual wins. This year, Stephen Stagner Sales Excellence Institute Executive Professor Craig McAndrews coached the students.