Bauer Alumna Recognized for Educating Hispanic Community
Olga Catoni (BBA '04) Nominated for LifeChanger of the Year Award
Published on August 29, 2019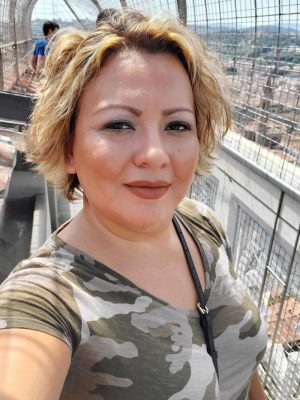 Olga Catoni (BBA '04), a fifth-grade teacher at the School of Saint George Place and Bauer alumna, is being recognized for her efforts to support education and enrichment in Houston's Hispanic community.
Catoni was recently nominated for a 2018-2019 LifeChanger of the Year award. Catoni, who majored in marketing and management at Bauer College, has advocated for the Hispanic community since becoming a teacher. She created a club for Spanish-speaking parents and holds monthly meetings to discuss school information and answer questions. She also created a homework club to help students lacking the proper help or technology do their homework after school.
Catoni invests her time in the English as a Second Language (ESL) classroom because she understands the struggles that ESL students encounter on a daily basis, having once been an immigrant herself. She has also served on the SDMC, a committee that addresses concerns regarding planning, school organization, professional development, and staffing and has earned certification as a principal.
Sponsored by the National Life Group Foundation, LifeChanger of the Year recognizes and rewards the very best K-12 educators and school district employees across the United States who are making a difference in the lives of students by exemplifying excellence, positive influence and leadership. Each school year, LifeChanger of the Year receives hundreds of nominations from all 50 states and the District of Columbia.