Bauer ACCY Students Earn Top Spots At National Innovation Competition
Bauer College Students Focus on AI at TrueUp Student Innovation Challenge
Published on June 26, 2019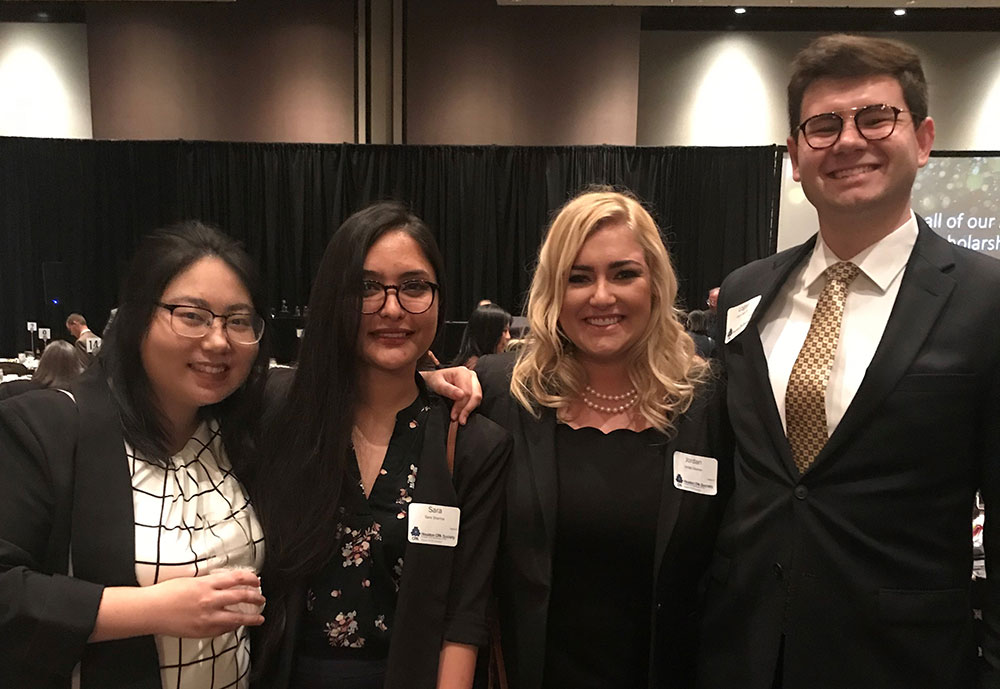 This spring, graduate and undergraduate accounting students from the C. T. Bauer College of Business earned top national and local awards at a recent competition that focused on artificial intelligence solutions for the industry.
Bauer students competed in the TrueUp Student Innovation Challenge, hosted by TXCPA Houston, placing second and third nationwide, and first and second in Houston.
Christine Nguyen, Sara Sharma, Jordan Diemer, Logan Welsch, Hongfeng Zhu, Ashley Devitt and Meredith McGrath competed against 77 teams from across the nation, looking to address issues in the accounting field that can be solved with AI technology.
"We received eight different potential Chatbots to create for the competition, with their functions ranging anywhere from recording a new customer's information, all the way to reporting the financial statements to upper level executives for different fiscal years and quarters," accounting senior Logan Welsch said. "Naturally, as a group comprised of accountants, we jumped at the opportunity to create a financial statement reporting bot."
Each group addressed a different issue using a Chatbot that allowed them to automate new vendor setup to financial reporting.
"Emerging technologies, including Artificial Intelligence and Blockchain, are transforming business processes," Accountancy & Taxation Instructional Assistant Professor Mohan Kuruvilla said. "This is impacting various business functions, including accounting, audit and tax services. The skillset required for the accountant of the future is going to be a different from those of the past."
"Participating in the competition like this shows that a person is dedicated in building themselves and their career," MSACCY candidate Sara Sharma said. "Working with the amazing group, with finals and project deadlines on everyone's mind was quiet an experience."
MSACCY candidate Jordan Diemer added: "This challenge helped me appreciate how technology changes and artificial intelligence can impact the accounting world in the coming years. Many accounting firms are looking to hire students with a background in Data Analytics due to the shift in accounting technology. A competition like this can help a student's résumé stand out, especially when applying for a competitive internship."
Second Place (National) / First Place (Houston)
Christine Nguyen
Sara Sharma
Jordan Diemer
Logan Welsch
Hongfeng Zhu
Third Place (National) / Second Place (Houston)
Ashley Devitt
Meredith McGrath