Poets&Quants Ranks Bauer BBA Among Top Programs in U.S.
Bauer Undergraduate Program Included in List For First Time
Published on December 14, 2018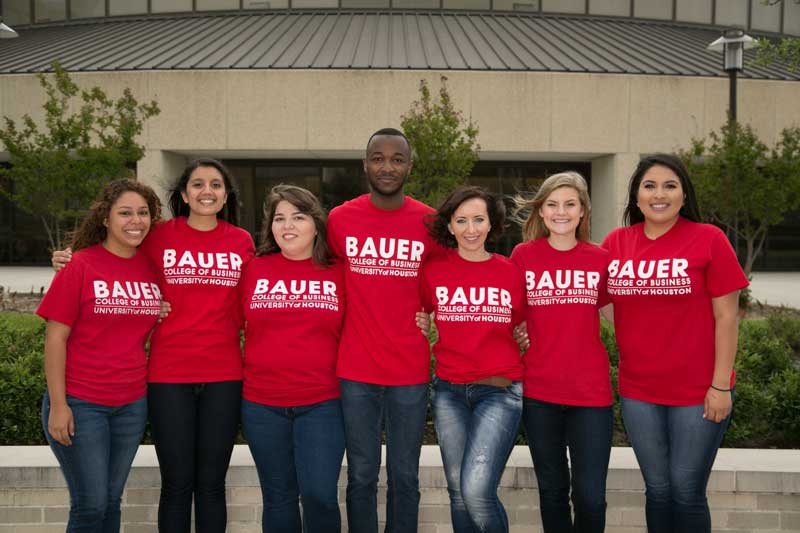 Poets&Quants has included the C. T. Bauer College of Business at the University of Houston among the best undergraduate business programs in the country in a recent ranking.
For the first time, Bauer College has been included on the Poets&Quants Best Undergraduate Business Schools Ranking. Of the schools included in the 2018 list, Bauer's undergraduate program ranks 55 overall and 26 among publics.
The rankings were based on a combination of alumni surveys and school-reported data on admissions standards, academic experience and employment outcomes.
"Our ranking in the Poets&Quants list helps to validate a message of excellence regarding the students Bauer admits and the alumni that it graduates," Interim Dean Thomas George said. "Our faculty, academic advisors, career counselors, and support staff, all aim to ensure that our students are supported here and ready for professional success upon graduation."
"This was the most competitive ranking that we have seen since the launch of the ranking three years ago," Poets&Quants Project Management Nathan Allen said. "The competition in the higher tier was fierce, stressing the importance of undergraduate business programs across the board.
Poets&Quants for Undergrads is a news website dedicated to the coverage of undergraduate business education.
For more information about the methodology, click here.