Bauer Lecturer Named Educator of the Year by Houston Chapter of Association of Certified Fraud Examiners
Published on March 19, 2018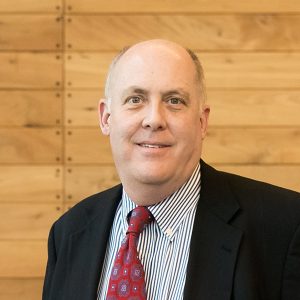 Don Ramey
It's a safe bet most business people recognize the importance of working with internal auditors who are well-trained to predict and prevent financial fraud.
A Bauer College lecturer in the Department of Accountancy & Taxation has been recognized for excellence in teaching the next generation of accountants and auditors.
Dan Ramey recently received the first Educator of the Year award from the Greater Houston Area Chapter of the Association of Certified Fraud Examiners.
Ramey, president and founder of Houston Financial Forensics, LLC, is past president of the Houston chapter of the Institute of Internal Auditors and formerly a member of the Board of Governors. He also served as chairman of the Houston CPA Society's Forensic and Valuation Committee and is currently the treasurer for InfraGard Houston, a public/private partnership of U.S. businesses, individuals involved in the protection and resilience of U.S. critical infrastructures and the Federal Bureau of Investigation.
"It is an honor and privilege to be able to work with such a great group of faculty, staff and students," Ramey said. "Teaching the two classes is the highlight of my week. I love being a part of the students as they go out into the business world, and I sincerely hope that I am successfully preparing them, academically and professionally, to succeed in accounting and business."