Bauer Alumna Profile: Melodie Dum (MSACCY '18)
Bauer Graduate Shares Insights on Successful CPA Exam Prep
Published on October 18, 2018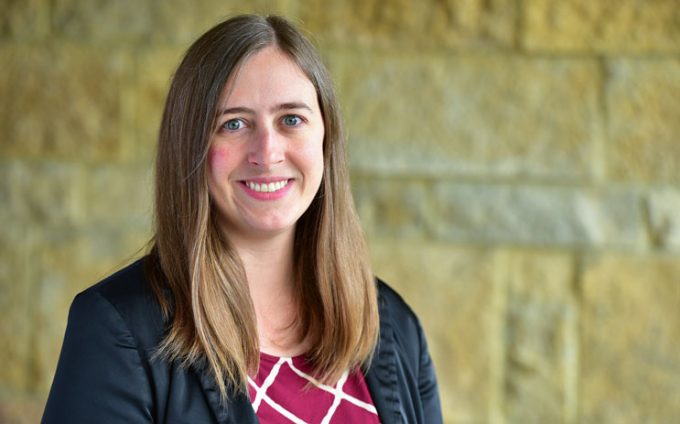 After completing Bauer College's BBA and MSACCY programs, Melodie Dum successfully passed all four parts of the CPA exam.
In the last three years, Bauer College's Department of Accountancy & Taxation has seen a 60 percent pass rate on the CPA exam among graduates, illustrating the success of the tailored programs and increase in industry-relevant courses offered.
One alumna, Melodie Dum (MSACCY '18), recently passed all four parts of the CPA exam and started a position as audit staff with Deloitte this fall.
We spoke to Dum recently to learn about her experience at Bauer and how she successfully navigated the CPA exam.
What did you do to study for the CPA exam?
I was fortunate that Deloitte subsidized the Becker study materials, which are what I used to study for the exam. I prefer lectures to reading when it comes to learning, so the thorough Becker lectures and practice questions saved me from having to read the exam textbooks.
How did Bauer College help you prepare for the CPA exam?
There are two main ways Bauer helped me prepare for the CPA exams. The first relates to schedule flexibility. My advisor, Erica Casillas, helped me craft a class schedule that utilized mini-mester courses to gradually ramp down my course load in my last semester of grad school. This gave me the ability to study for and take CPA exams while I was still in school. I took the last exam at the end of May after I graduated, and I was able to travel and enjoy the summer before starting work at Deloitte in the fall.
The second way relates to the undergraduate degree plan structure. One of the CPA exams, FAR (financial accounting), is infamous for being the most difficult of the four exams, but I found it to be the least difficult. Most of the material for this exam is covered in Intermediate Accounting courses. At Bauer, Intermediate Accounting is divided into three semesters (Frameworks, Intermediate I, Intermediate II), instead of the more traditional two semesters. This, combined with the quality of instruction, allows instruction to be more thorough and creates the strong foundation needed to more easily pass such a difficult exam.
Were there any faculty members at Bauer who were particularly influential to you?
I had (Instructional Assistant Professor) Mohan Kuruvilla for both Intermediate I and Audit, which are both foundational for the CPA exams. His teaching style of encouraging us to think about concepts, rather than just memorizing steps, helped me reason though questions when I didn't immediately know the answer.
What words of encouragement can you give future students preparing for the exam?
I would tell UH students to trust their abilities and the quality of instruction they've received at Bauer. The CPA exams do take more study time than any other exams we had in school, but if you put in the work, you can pass the exams.