Assumption Check: Bauer Lecturer Offers Simple Business Advice
Published on March 2, 2018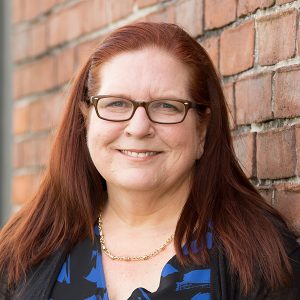 Denise Patrick
Sometimes Denise Patrick, a lecturer in Bauer College's Department of Marketing & Entrepreneurship, can't believe the simplicity of the business advice she frequently offers to students and professionals alike: Check assumptions.
Like many Bauer instructors, Patrick is a veteran business practitioner. While research and theory greatly inform what she teaches, the emphasis is on real world lessons Patrick has learned both as a small business owner and as a consultant to businesses of all sizes in Houston and across the globe.
Patrick is a popular presenter who has earned recognition from the Greater Houston Partnership and Bauer's Small Business Development Center. She has worked with many entrepreneurial clients, including several Ernst & Young Entrepreneur of the Year finalists and winners. Part of her connection with students and clients is that she breaks things down into easy to understand business-operation essentials, de-mystifying concepts with clarity.
"After 25 years of researching and engaging with buyer behavior, the most important lesson I can offer to anyone is 'Check your assumptions,'" Patrick says. "Take a minute to think, and check how your perceptions match up with reality on the ground."