Ready to Walk the Stage: Fall Graduates Celebrated
Fall Commencement Celebrates Accomplishments of UH Bauer Students and Outstanding Graduates
Published on December 16, 2010
The University of Houston C. T. Bauer College of Business recognized its Fall 2010 graduates at a commencement ceremony  on Friday, Dec. 17, in the Hofheinz Pavilion on the University of Houston campus. Bauer College participated in a joint ceremony with both graduate and undergraduate business programs and the UH Cullen College of Engineering.
Continuing an age-old UH tradition that was reinstated last year, all UH colleges participated in a university-wide commencement with addresses from President Renu Khator and Provost John Antel. Bauer College Dean Arthur Warga presented the graduates to the President for conferral of their degrees.
UH Bauer congratulates all of its undergraduate and graduate students for their hard work and perseverance as Bauer students.
Students from each program were selected as outstanding graduates for their extraordinary achievements and leadership while at Bauer College:
Outstanding MS Accountancy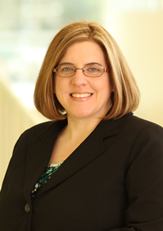 Lisa Berry
Lisa Berry is a native Houstonian who began her accounting career at the University of Houston, receiving her BBA in Accounting in December 2003. She has since worked in the financial reporting and internal audit sectors while pursuing her Masters of Science in Accountancy & Taxation. In her time as an MS Accountancy student, Lisa has played an instrumental role in helping build the Internal Audit Program at the University of Houston and was the founding president of the Internal Audit Student Association. She is a Certified Fraud Examiner, is a member of the IIA and ACFE, and currently works as an internal auditor for the University of Houston.
Outstanding MS Finance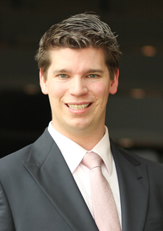 Hubertus van der Heijden
Hubertus van der Heijden came to the University of Houston to pursue a MS in Finance after introductory finance courses as an aviation business studies student at the Embry-Riddle Aeronatuical University piqued his interest in the subject. He chose the University of Houston not only for its MS Finance program but also for the unique opportunity to work with the Cougar Investment Fund, for which van der Heijden served as secretary of the fund. Van der Heijden also completed an assistantship with the MBA advising office during his time at UH. He is now working full-time with Tudor, Pickering, Holt & Co, an energy-focused investment bank based in Houston.
Outstanding MBA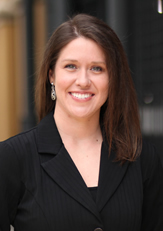 Shannon Sealing
Shannon Sealing graduated magna cum laude from UH Bauer College with bachelor's degrees in Management and Finance, along with a minor in Spanish. Sealing returned to Bauer in 2008 to pursue an MBA after having gained eleven years of experience in the insurance and financial industry. She is a founding member of the Bauer MBA Advisory Board and served as the first president-elect from 2009 to 2010. She has also been active with the National Association of Women MBAs and was chosen to participate in the organization's mentorship program. Recognized for her leadership qualities, Sealing was chosen as one of eight MBA and EMBA students to participate in Discover Leadership Training's, Executive Master Graduate Program. Sealing also competed in Bauer's Leadership and Ethics Week in 2010, her team winning first place out of sixteen teams from across the college. In addition, Sealing worked as a graduate assistant in the Graduate and Professional Programs office. Currently a marketing intern for Hewlett-Packard, Retail Store Solutions, Sealing will begin a full-time position with the company upon graduation.