From Management to Leadership
Mastering the Transition
Jan. 26, 2024
Location/Format: UH Campus, In-person | Cost: $1,420
Register
Course Overview
Every company needs leaders – those who inspire others, create change in the company, elevate profitability and expand market share. But few managers understand the unique strengths needed to become such a leader. You've been an individual contributor until this point; now, you've been elevated to a new role. Suddenly old methods for interactions change. Expectations deepen. How can you develop the new strengths needed to be successful in your new role? This one-day course will help you develop the critical skills you will need to advance from tactical to strategic; from contributor to achiever; from manager to leader. Once complete, you will have the strategies, tools and techniques to enhance your leadership potential.
Course Cost
$1,420
Course Agenda
Module #1 - How to Transform from Manager to Leader
Different leaders exhibit different kinds of leadership styles – ways in which they interpret their surroundings and react when their power is challenged. Based on Harvard Business Review's Seven Ways of Leading, this session covers the seven types for organizational leadership. Knowing your type can be the first step toward developing a more effective leadership style. Once your leadership "type" has been determined, participants then develop a toolkit for making high-risk strategic decisions and a model for matching the decision-making tool to the decision at hand, on the basis of three factors: how well you understand the variables that will determine success, how well you can predict the range of possible outcomes, and how centralized the relevant information is. Decision models are based on real-life business scenarios that have been used at McDonald's and other companies.
Module #2 - Leading Your New Team - The One You Just Inherited
Leaders who are new at leading a team may wish they could cherry pick the team members. However, that's seldom how it works. The more likely scenario is that you've been promoted into a new role at your same company or hired into a new role at another company. Leaders who are taking over a new team need guidance on how to navigate the transition and improve performance. This session assesses the team members and the office dynamics; reshapes the team's membership, its sense of purpose and direction through challenging conversations including feedback; and takes us through the change dynamics and the team's developments by focusing on intelligence, creativity and flexibility. You, as a leader, will learn how to maintain stability while moving your team and your organization ahead.
Module #3 - Leading Your Team Through Change with Influence and Persuasion
Change is all around us. Transitioning through a new strategy or organizational initiative requires leadership that influences people to work enthusiastically toward goals identified as being for the common good. In this session, we will discuss the difference between power and authority. Participants will learn the methodology that is needed to motivate teams for change. Once a leader has built a strong case for organizational change, participants will learn a structured process for creating effective strategies and plans to build an organizational change management capability.
By the end of the sessions
By the end of each session, participants will have a greater understanding of the following:
Being a leader that focuses more on delivering results than on perfecting knowledge
How to practice new conversation strategies to better understand the team you're leading
Learning to evaluate all factors in the decision-making process
A framework that helps leaders better determine operations context for better decisions
A more effective approach to leading with authority
A roadmap to build and drive change throughout your organization
Who Should Attend
Individual Contributors
Managers
Salespeople
Directors
Future Leaders
Vice Presidents
Managing Direct
Instructor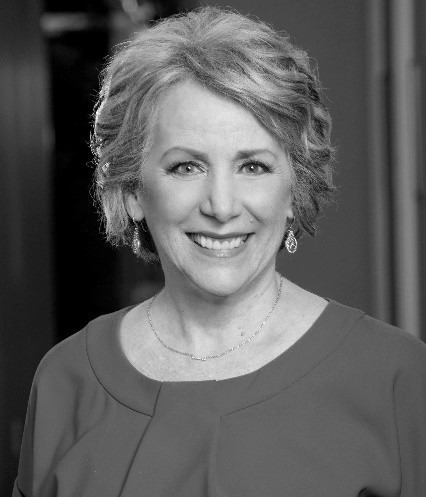 Marianne Gooch is the Founder and President of DynaComm LLC. She is a business communication and leadership coach, a management training consultant, and keynote speaker who also teaches executive education to business leaders at Bauer Business Executive Development program at the University of Houston.
For the past 35 years, she has led business transformation efforts for global companies with annual revenue of $50 million to over $30 billion during acquisitions/mergers, organizational change and reputational matters. She advises CEOS and business leaders in their responses to business-critical issues; provides counsel to leaders on their communication technique and delivery methods and ensures that a company's message is clearly articulated and understood by all audiences.
During her career, Marianne helped companies navigate several high-profile, multi-year corporate issues and reputation matters. Her corporate experience includes heading up communication efforts for Chevron Corporation, KBR, Inc., Parker Drilling, American General, and Service Corporation International.
The value she brings to her clients is helping business leaders grow from being tactical thinkers to embracing a strategic mind-set.
Marianne has given keynotes addresses at business leadership meetings. She has also presented to numerous associations and at conferences on topics of leadership, women in business, and leadership communication. She has published articles in the Houston Business Journal and is regularly quoted in The Wall Street Journal.
Marianne has a Bachelor of Arts degree in Speech Communication and Rhetoric from the University of Houston and an Executive MBA in Global Leadership from C. T. Bauer College at the University of Houston.