Financial Management for Non-Financial Managers
Available dates coming soon
Location/Format: UH Campus/In-person | Cost: $1,420
Course Description
This one-day module covers the basic concepts of financial accounting and management that are essential for the efficient operation of any business. The day is split between morning and afternoon modules. The morning module covers basic financial accounting topics and the afternoon module builds on these to cover financial management skills.
---
"Find what you love to do. Find your passion. Know what makes you want to get up in the morning, that's all you need."
— Condoleezza Rice
"You have to understand accounting and you have to understand the nuances of accounting. It's the language of business…."
— Warren Buffett
"A brilliant idea doesn't make a successful business. Accounting does. Don't ever let your business get ahead of the financial side of your business. Accounting, accounting, accounting. Know your numbers."
— Tilman J. Fertitta
---
Course Cost
$1,420
Instructor
Michael Newman, Ph.D., CPA, CFE, CIA, CMA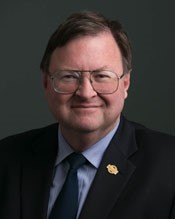 I was born in Canada and raised in South America (Bolivia, Chile, Peru) and Central America (Trinidad & Tobago) by American parents. My father was a geophysicist. I started my first company at age 18 and took it regional before selling it a year later. I helped with another start-up right after my 20th birthday. We took it National and sold it by the time I was 30. Shortly after that (1986) I became involved in not-for-profits that worked with youth and later, abused youth.
I embarked on my current career in 2002. I find that being a professor, teacher and researcher is an extraordinarily rewarding experience! I look forward to spending the rest of my life in my new vocation/avocation!
All in all, I am truly blessed given my wonderful position at UH and the fact I am married to a wonderful woman, Peggy, who continues to love me after 34 years together, and to have 2 great daughters and 4 beautiful and smart granddaughters in my life, all of whom I love and who love me! :)
Course Schedule
Morning Module (9 a.m. – Noon)
Creation of Financial Statements
Double-bookkeeping, accrual accounting and general journal entries
The process of recording journal entries (ledgers, unadjusted trial balance, adjusting entries, adjusted trial balance, closing entries, and the trial balance)
How to prepare the financial statements
Using and Interpreting Financial Statements
Why ratios (horizontal, vertical, common size) are important
Ratios used (liquidity, profitability, solvency, activity) and what they mean/are used for (efficiency evaluation and credit and investment decisions)
Review of a company on Yahoo!Finance
Return on Investment, EBITDA, Total Shareholders Return, Residual Income, EVA and the Balanced Scorecard
Cost Accounting
Responsibility Centers, Responsibility Accounting, and Decentralized organizations
Use of Contribution Margins and Variable Costing in evaluating profitability of a sale/sales
Cost-Volume-Profit Analysis and decisions
Afternoon Module (1 – 5 p.m.)
Investments and Discounting
Time value of money
Risk and portfolio diversification
Beta and systematic risk
Valuation
Valuation of bonds and yield-to-maturity
Valuation of common stocks
Capital Budgeting and Project Evaluation
Financial statements and cash flows
Net present value (NPV) rule
Internal rate of return (IRR)
Payback period
Why is NPV superior?