Bauer Gala Sets New Records
Bauer College Entertains Packed Crowd at Second Annual Bauer Gala
Published on March 2, 2023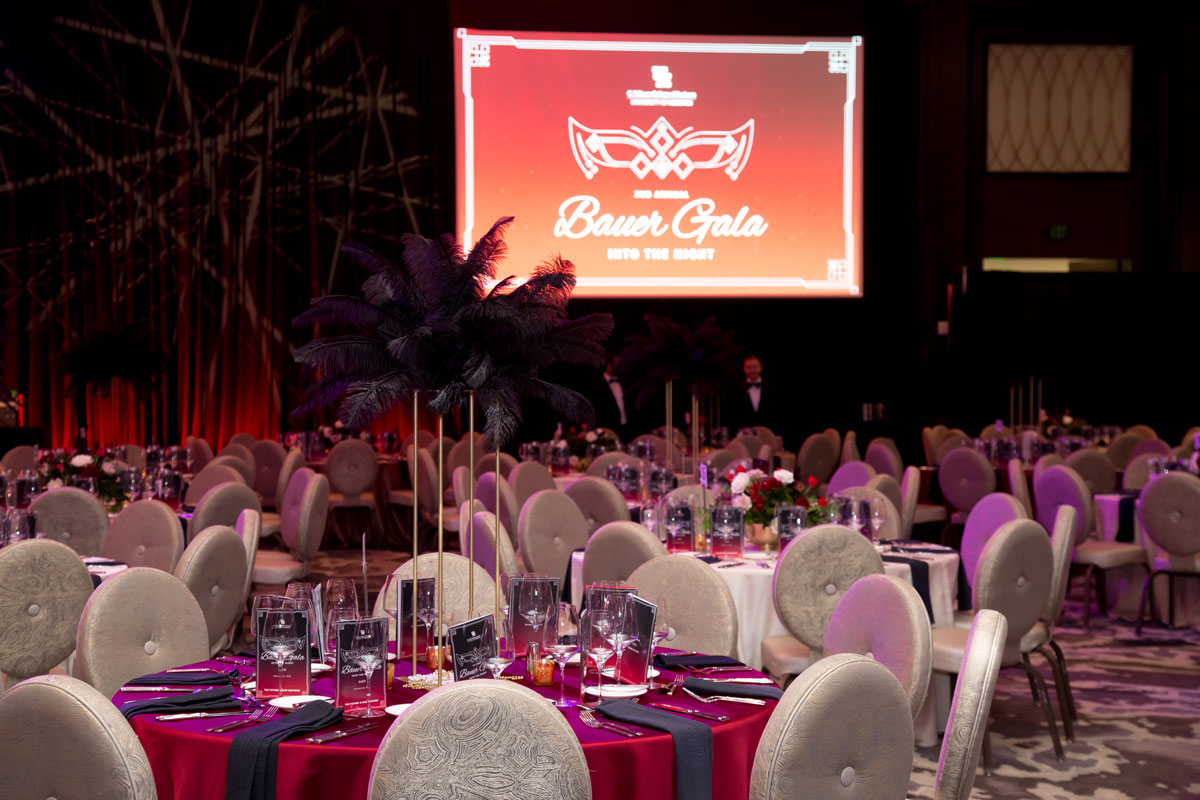 The C. T. Bauer College of Business celebrated a record-setting year of success at the second annual Bauer Gala, held on Feb. 24 at The Post Oak Hotel. The event brought together University of Houston and Bauer College leaders, alumni, faculty, staff and students with the business community.
Bauer alumna Lisa Shumate (MBA '16), general manager of Houston Public Media, served as emcee, while UH President Renu Khator shared remarks.
"You've taken time from your schedule to be here and support Bauer, a real jewel of the University of Houston," Khator told attendees. "I've been in Houston for 15 years, and I always hear 'I love the students from Bauer College.' They love Bauer students because they do not come with a sense of entitlement. They come ready to work and are the first ones to get up, ready to go. That is what this college does."
UH System Board of Regents Chairman Tilman J. Fertitta also addressed the audience.
"I couldn't pass up the opportunity to welcome everybody here, all the great alumni we have produced, the students and all the supporters who make this one of the great business schools in the U.S.," Fertitta said.
In his remarks, Bauer College Dean Paul A. Pavlou provided perspective on the college's forward-thinking "The Future Is Our Business" mandate.
"As we examine the past and celebrate the now, to me, it is even more important that we look ahead not only to anticipate but to direct and face the future," Bauer College Dean Paul A. Pavlou said. "While I can't reliably predict the future — the theme for this evening's event is a masquerade, after all, so there are no crystal balls around — I can say with certainty that the Bauer College will be leading the way."
During the event, Bauer College presented awards in three distinct categories: Leadership Award, Community Impact Award and Entrepreneurship Award, highlighting dedication to Bauer College as well as the Houston community.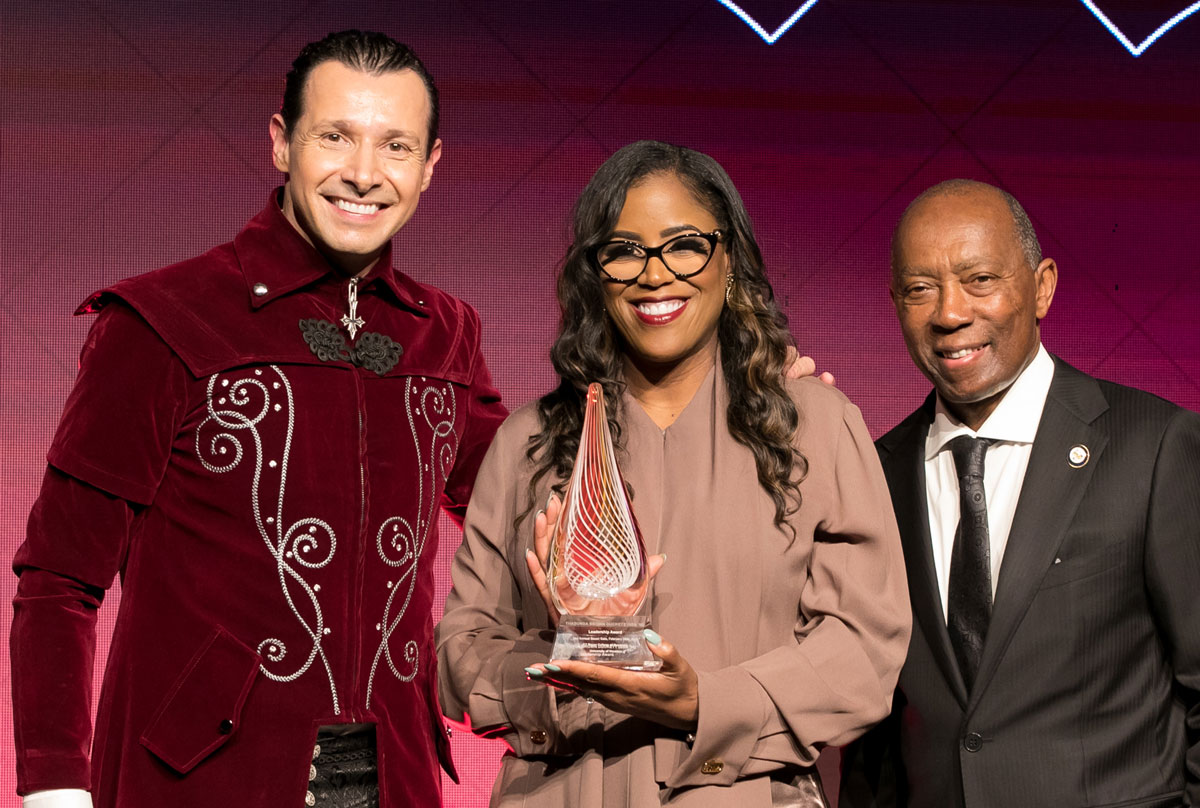 Leadership Award recipient: Thasunda Brown Duckett (BBA '96), President and CEO, TIAA
The first award of the evening, the inaugural Leadership Award, was presented to Bauer alumna Thasunda Brown Duckett (BBA '96), TIAA president and CEO, for her accomplishments and contribution to the field and display of leadership qualities.
"We all chose UH and Bauer for so many reasons. Maybe it was the best school for you, or maybe it was the only school that gave you a chance," Duckett said. "For me, it was for many of those reasons, but UH and Bauer gave me more than I could ever imagine. It gave me the reminder that having the audacity to dream is the first step. UH played a role in my becoming a Fortune 100 CEO, one of only two Black women Fortune 500 CEOs. I have so much gratitude for the way you have honored me and by extension, my work and the work of my team."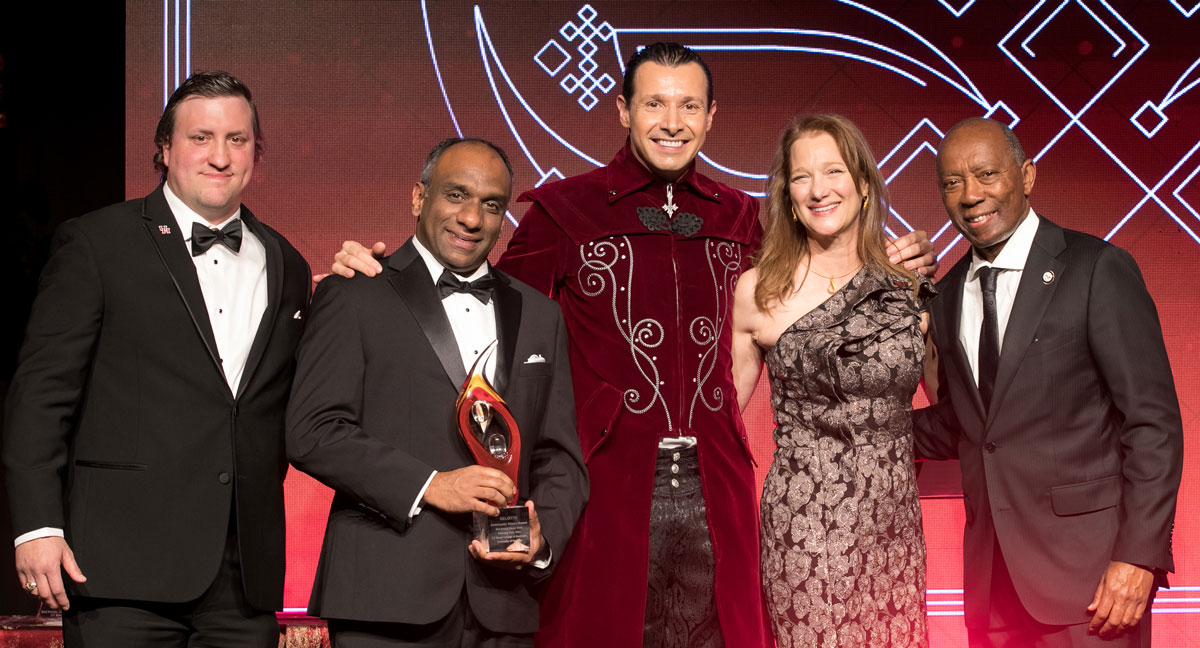 Community Impact Award recipient: Deloitte
Deloitte received the Community Impact Award, for their service to the community, advocacy and support of economic growth in the City of Houston. The award was presented to them by H-E-B, last year's recipient of the Community Impact Award.
"On behalf of Deloitte, we are so grateful to collaborate with UH here in the Houston community. Our team is happy to support scholarship and mentoring programs such as the Deloitte Foundation Accounting Scholars Program (DFASP), and our Making Accountable Diverse and Equitable (MADE) Initiative," Amy Chronis, Houston managing partner and vice chair, Energy & Chemicals, Deloitte LLP said. "Both of our organizations believe that education has the power to change lives, and we look forward to continuing our work together to grow opportunities for the next generation of talent in Houston and beyond."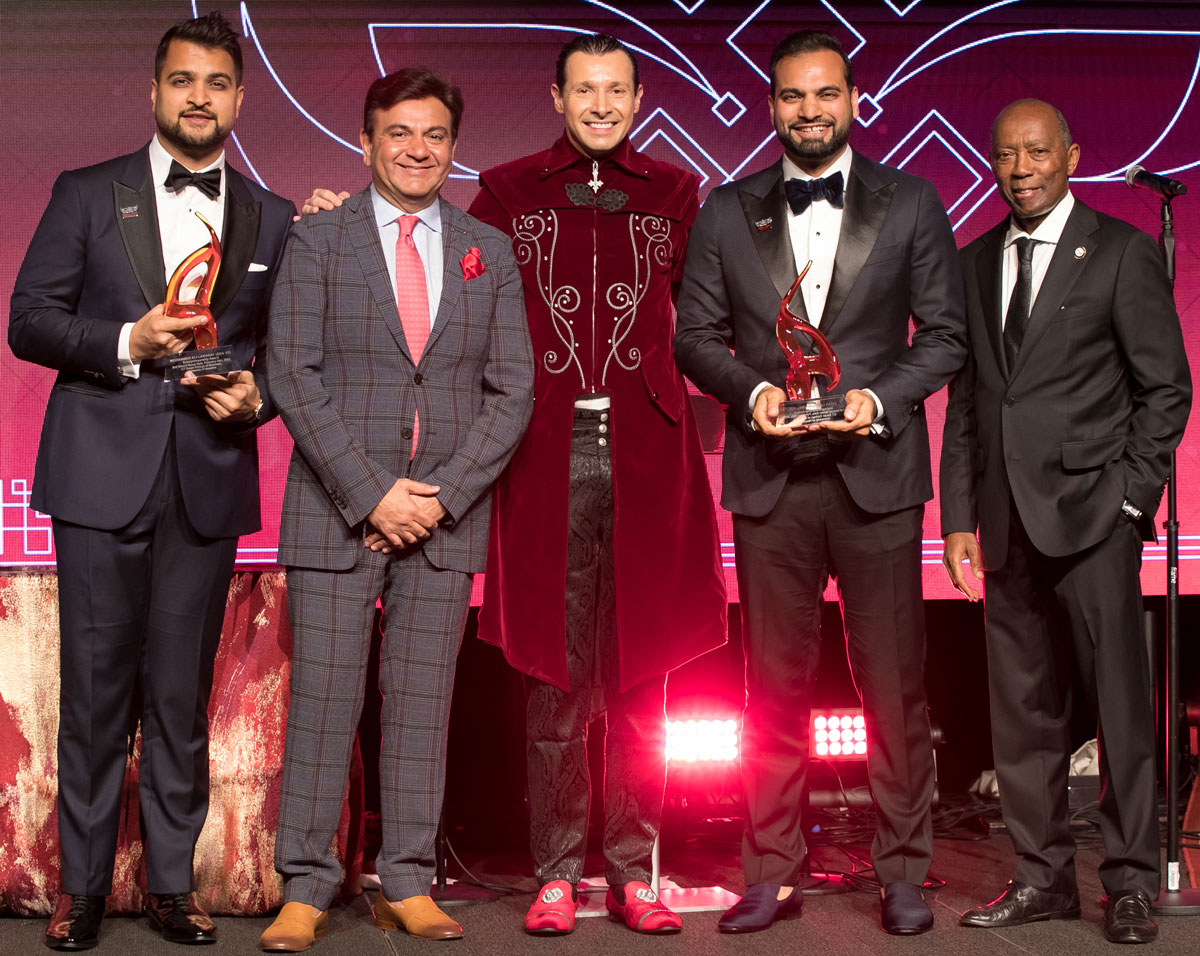 Entrepreneurship Award recipients: Mohammed Ali Lakhany (BBA '07) and Emad Lakhany (BBA '12), CEO and CDO, CSM Group
Bauer alumni and siblings Mohammed Ali Lakhany (BBA '07) and Emad Lakhany (BBA '12) received the Entrepreneurship Award, for embodying the same spirit and inherent fabric of the college, and creating cutting-edge innovations to elevate entrepreneurship, transform lives and society. The award was presented by last year's recipient, Mohammed Ali Dhanani, president and CEO of HAZA Group and Director of Dhanani Group Inc.
"Emad and I are incredibly honored and humbled to receive this prestigious Entrepreneurship Award from Bauer College," Mohammed Ali Lakhany said. "This recognition is a statement to the hard work and dedication of our team members and we cannot express how grateful we are for their tremendous support and their tireless efforts."
In addition to the awards, attendees were entertained by two current Bauer students, finance junior Michael Ryan, a ballet performer and finance sophomore Sarah Grace, a semi-finalist of NBC's The Voice.
To see highlights from the second annual Bauer Gala, click here.