Nine New Members Join Prestigious Bauer College Board
Bauer College Expands Dean's Advisory Board Roster With Noted Business Leaders
Published on January 5, 2022
The C. T. Bauer College of Business at the University of Houston announced recently nine new members for the Bauer College Board, a group of leading business executives, entrepreneurs and strategists that advise Dean Paul A. Pavlou and strengthen the College's relationship to industry.
The new members have joined the board over the last year and include representation from real estate, health care, workforce solutions, engineering, financial services, consulting and other sectors. One-third of the newly appointed members are women.
"This is an extremely exciting and important time for the Bauer College," Dean Paul A. Pavlou said. "Together, we are shaping the future of business by educating a new generation of leaders and entrepreneurs who will answer society's call to reinvent industries and transform lives."
He added: "Alongside the rest of the Bauer College Board, our new members are actively working to ensure that our programs respond to industry need and bringing to the table new and innovative ideas that will cement our place as a leading business school."
The Bauer College Board provides input on a number of critical issues, including strategy, thought leadership, student engagement and curricular relevance, with subcommittees focused on fundraising, curriculum, branding and recruiting.
The new Bauer College Board members include:
Dilip Choudhuri
Walter P. Moore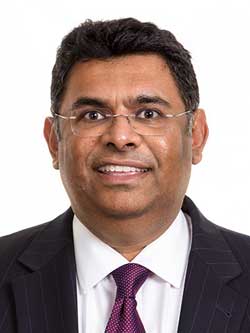 Dilip Choudhuri serves as the President/CEO of Walter P. Moore, an international company of engineers, innovators, and creative people who solve some of the world's most complex structural and infrastructure challenges. The firm was founded in 1931 and employs 700+ professionals working across 21 U.S. offices and five international locations. Choudhuri is a member of the board at Walter P Moore and leads their executive committee and strategy council. Choudhuri is a Fellow of the Structural Engineering Institute (SEI) of ASCE. The SEI Fellow (F.SEI) grade distinguishes SEI members as leaders and mentors in the profession.
A dynamic leader, Choudhuri has worked tirelessly on the company's strategic growth since taking on the role of CEO in 2015. He is a big believer that leadership is the ultimate team sport and the firm has experienced a 75% growth in revenues over the last six years under the stewardship of his leadership team. He is focused on culture-building and maintaining an extraordinary employee experience at the firm, which translates into an extraordinary client experience. The firm continues to provide industry-leading solutions in the areas of aviation, education, healthcare, sports, and sustainability.
Choudhuri is also committed to his engagements outside the firm and actively participates on several boards and community organizations such as the ACE Mentor Program, Design Professionals Coalition, Construction Industry Round Table, Central Houston, Inc., and Design Futures Council.
Robert Fields
Patrinely Group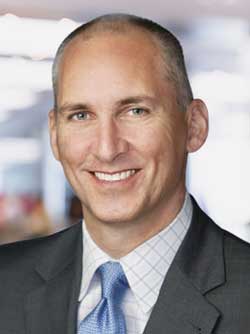 Robert Fields serves as President and Chief Executive Officer, as well as Managing Principal, of Crimson Interests, LLC and its subsidiaries Patrinely Group, LLC, Crimson Services, LLC, and Crimson Investment Management, LLC. He is responsible for creating and implementing the company's overall business strategy and overseeing the company's day-to-day operations. In addition, Fields serves on the company's investment committee and board of directors. With over 30 years of real estate experience, Fields is responsible for over $2 Billion of active real estate development projects and oversees a $5 Billion pipeline of new opportunities.
Before joining Patrinely Group in 1997, Fields was a manager at Linbeck Construction where he oversaw the FedEx World Tech Center, being developed by Patrinely Group. In addition, he practiced architecture with Kirksey Architects, Sikes Jennings Kelly and Brewer, and Nelsen Architects.
Fields earned a Bachelor of Environmental Design from Texas A&M University and Master of Business Administration from C. T. Bauer College of Business, University of Houston. He is a registered Architect in the State of Texas.
D. Carl Garrison
Superior IS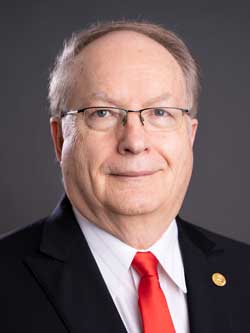 D. Carl Garrison is CEO & Founder of Superior IS, a Management Consulting firm providing information technology advice and services to fortune 500 companies, government, and educational institutions to improve their business operations for over 30 years.
In addition, he has 20 years of experience as the CIO of Superior Oil and Wilson Industries, project manager at Shell Oil and USAF, where he introduced innovative methodologies and management processes to improve IT effectiveness in support of their business operations.
He has also founded six other businesses in the information technology area.
Recently, he has been assisting nonprofits (pro bono) with their IT, being a guest MIS lecturer at the University of Houston and acting as a mentor to more than 60 Bauer MIS student project teams.
Steven R. Goodman, CPA, CFP
Goodman Financial Corporation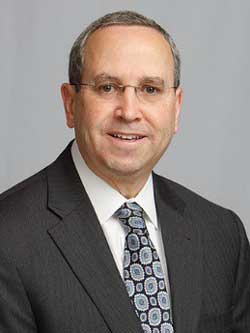 Steven R. Goodman is the founder and president of Goodman Financial Corporation, an SEC registered financial advisory and money management firm serving individuals and institutional clients.
The firm's 19 professionals service clients across the United States. Goodman's responsibilities include firm management and maintaining client and firm relationships. Prior to starting Goodman Financial Corporation, he worked in public accounting as a tax consultant for Ernst & Young.
Goodman earned a bachelor of science degree with honors from the University of Houston and a Master of Science in Accountancy with honors from Bauer College. He is a certified public accountant and a certified financial planner professional.
Qiana James
Friendly Faces Senior Care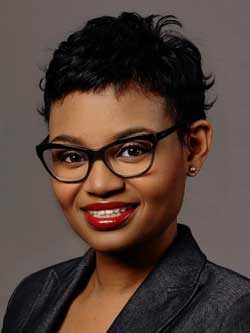 Qiana James is a healthcare executive with an acumen for networking and has built a solid circle of business contacts from multiple industries. She has a strong nature for coaching, mentoring and leadership. She has a very vigorous, determined, idealistic yet bubbly personality.
She obtained her BBA in Entrepreneurship & Management from the Bauer College of Business at the University of Houston. She is a graduate of the prestigious Cyvia and Melvyn Wolff Center for Entrepreneurship, the No. 1 undergraduate entrepreneurship program in the nation.
Having aspired to be an entrepreneur since the tender age of eight, she was finally able to make that dream a reality in 2010 when she formed Friendly Faces Senior Care. This agency provides private pay in-home caregiver services for seniors; ensuring that seniors can live independent happy lives in the comfort of their own homes and be able to age in place with dignity and grace. Friendly Faces Senior Care has been granted several awards including: Provider of Choice, Employer of Choice and the 2017 Top Home Care for Houston award.
James is also the founder of The Doll Foundation, named after her late grandmother who was affectionately called "Mama Doll." This foundation provides resources and education to caregivers and seniors in need of assistance. She currently serves on the board of Cap of Houston, Cap of Pearland, the Executive Board for the Pearland Chamber of Commerce, the Advisory Board for the Pearland Chamber of Commerce and the Advisory Board for the Independent Home Care Alliance. In addition, she is involved in several philanthropic endeavors throughout the City of Houston and surrounding areas.
James has a strong spiritual foundation and volunteers many hours every month in the door-to-door ministry helping others to learn more about the Bible and drawing closer to God. She credits her religious background for keeping her grounded and maintaining a modest mindset.
She is 12 years married to her best friend and in her spare time she enjoys traveling, fine dining, relaxing and is a self-proclaimed "foodie" and "spa connoisseur."
Rafael Martinez
Charles Schwab & Co., Inc.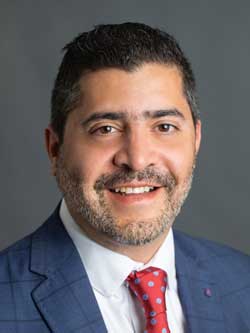 Rafael Martinez serves as vice president and financial consultant for Charles Schwab & Co., Inc., a role he has held since 2015. Prior to his current position, Martinez worked as a financial advisor for both Morgan Stanely and Scotiabank.
Martinez earned his MBA from Bauer College and holds Series 7, 31 and 66 Securities licenses as well as a Life & Variable Annuity Insurance license. In addition to his service on the Bauer College Board, he is a member of the Houston Hispanic Chamber of Commerce.
Janette Marx
Airswift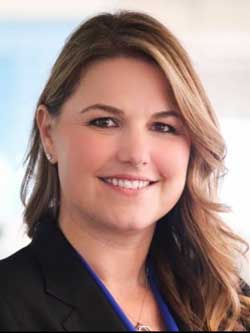 Janette Marx is the CEO of Airswift, a global workforce solutions company focusing in the energy, infrastructure and process industries. In 2014, she joined Swift Worldwide Resources as COO and led the integration of Swift and Air Energi, who merged to form Airswift in 2016. As CEO of Airswift since June 2018, Marx is focused on building the company to become the number one provider for its customers and the employer-of-choice for its employees. The 25-year industry veteran has the confidence of the company's shareholders and employees around the world due to her focus on growth, both financially and culturally. Under Marx's leadership, Airswift has grown organically through dedicated development of its leaders and employees as well as transformational key technology projects. Prior to joining Airswift, Marx spent 19 years at The Adecco Group, ultimately running the engineering, technical, medical, and science divisions.
Marx is very involved with the community and serves on four non-profit boards, including the American Cancer Society's CEOs Against Cancer, Junior Achievement, American Staffing Association, and the Greater Houston Women's Chamber of Commerce. Marx was featured on Staffing Industry Analysts' 2018 and 2019 Staffing 100 in North America lists. Additionally, in 2018 she won a GRIT award for being a pioneering female and energy executive. She was recognized as an energy industry leader in the 2019 Houston Business Journal's Women Who Mean Business and awarded the Global Leader of Influence from the World Affairs Council in 2020. Marx earned an MBA from Duke's Fuqua School of Business.
W. Benjamin "Ben" Moreland
Crown Castle International Corporation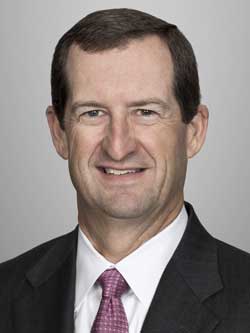 W. Benjamin (Ben) Moreland is a private investor and retired CEO of Crown Castle, where he remains a member of the Board of Directors. Crown Castle (NYSE: CCI), a leading provider of wireless infrastructure in the US, owns and operates over 40,000 towers and Small Cell facilities, supported by over 75,000 route miles of fiber in key US markets. An S&P 500 Company headquartered in Houston, Texas, Crown Castle has over 4,000 employees in the US and an equity market capitalization in excess of $80 billion. Prior to his retirement, Moreland served as Executive Vice Chairman from June 2016 through December 2017 and was President and Chief Executive Officer from July 2008 through May 2016. From 2000 through 2008, Mr. Moreland was Chief Financial Officer.
Moreland joined Crown Castle in 1999, after 15 years with Chase Manhattan Bank and predecessor banks, primarily in corporate finance and real estate investment banking.
Moreland is currently Chairman of the Board of Clear Channel Outdoor Holdings, Inc. (NYSE: CCO), and became a member of the Board of privately held USA Rare Earth on May 1, 2020. Mr. Moreland is a former board member and Chairman of the Board of WIA-The Wireless Infrastructure Association and former member of the Executive Board of the National Association of Real Estate Investment Trusts (NAREIT). He also served on the Board of Directors of Calpine Corporation (NYSE: CPN) from 2009 until its privatization in March 2018, and Monogram Residential Trust (NYSE: MORE) from 2016 until its privatization in September 2017. Moreland is also a former member of the executive board of the Greater Houston Partnership.
Moreland currently serves on the Board of Houston Methodist Hospital, where he chairs the subsidiary, Methodist Health Centers Board. He is also a member of the Board of the Hope and Healing Center, a comprehensive mental health resource non-profit serving the Houston Community and beyond.
Moreland is a member of the University of Texas McCombs School of Business Advisory Council and Chancellor's Council Executive Committee. He holds a BBA from The University of Texas at Austin and an MBA from The University of Houston.
Karen Pitts
Link Staffing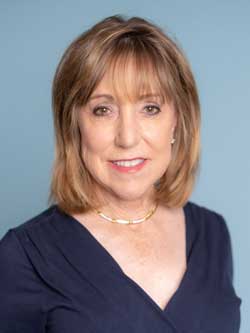 Karen Pitts serves as the executive officer of Link Staffing Services, Inc., providing strategic, marketing and operational leadership for all Link divisions. Link is a premier provider of direct hire, long and short-term temporary, and temp to hire staffing solutions and services specializing in the light industrial sector. Clients rely on Link to provide the quality of employees they like to hire to meet the demands of their ever-changing staffing needs. By providing consistently outstanding service, communications, meeting and exceeding expectations.
Pitts began her career in 1976 when she launched a start-up staffing company, Nurses PRN, Inc. Under her innovative leadership, Nurses PRN aggressively grew to include seven offices in six states in the first three years. Following Nurses PRN, Pitts served as vice president of Med-Staff, Inc., a large medical temporary staffing company. In 1980 she joined her husband, Bill Pitts, to build Link Staffing Services into a national industrial staffing company. Beginning with a small labor hall in downtown Houston, they have grown Link Staffing Services into an Ernst and Young award-winning company with 50 company owned and franchised locations serving 14 states nationwide.
Pitts stays active in many industry organizations and has received impressive accolades for her achievements. At the national level, she is a past chairman, committee chair and board member of the American Staffing Association, the nation's largest staffing trade association. She was inducted into the Staffing Industry Hall of Fame in 2014. She dedicates her time to the promotion of business interest and issues. She has served on the Governing and Foundation Boards for the Committee of 200 (C200), an invitation-only group of the world's top female entrepreneurs and C-Suite executives who work to foster, celebrate and advance women's leadership in business. Pitts is frequently quoted in industry publications and has been honored by Working Woman Magazine as directing one of the "Top 500 Women Owned Businesses." At the state level, she is a past president for two terms of the Texas Association of Staffing and has been awarded the highest honor The Charlie Cook Award.
Pitts is active in the Greater Houston Partnership; is on the Board of Chantal Cookware and Advisory Board of Goodwill Industries. In 1999, the Greater Houston Partnership honored her as the "Entrepreneur of the Year, " and in 2000, she received the Ernst and Young "Entrepreneur of the Year Award." Link has received numerous awards and honors throughout the years, most recently: HBJ's 2015 Best Places to Work, Inavero's 2016 Best of Staffing Client Award, Inavero's 2016 Best of Staffing Talent Award.
A native of Texas, Pitts received her nursing degree and resides in Houston with her husband.