Bauer MBA Alumnus Named President of Our Lady of the Lake University
Abel A. Chávez (EMBA '05) to serve as President of University Beginning in July 2022
Published on February 25, 2022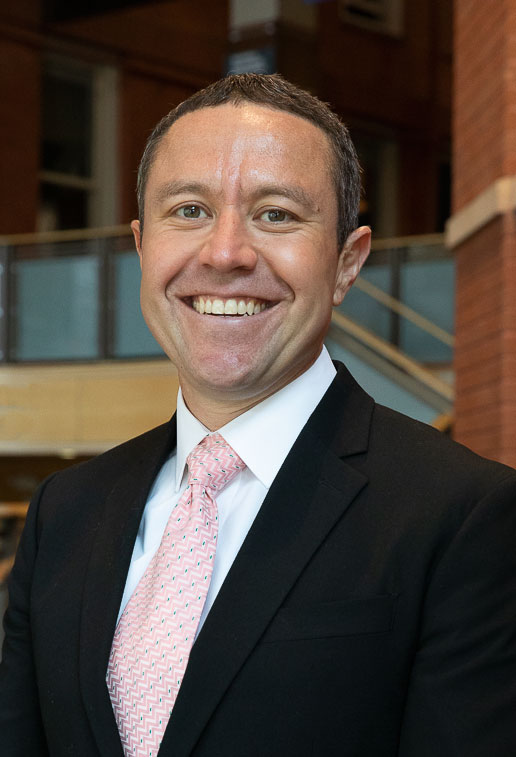 Abel A. Chávez (EMBA '05), a higher education leader and graduate of the C. T. Bauer College of Business Executive MBA program, has been named president of Our Lady of the Lake University (OLLU).
Chávez, Vice President for Enrollment and Student Success at Western Colorado University, assumes office at OLLU in July. He will be the first Hispanic male to serve as the school's university president.
Before entering academia, Chávez worked in business and in engineering. He completed the Bauer College EMBA program in 2005 while working at Dow Chemical in Freeport.
"The University of Houston's EMBA program is fundamental to my career," Chávez said. "I fondly remember the rigors of the program and am often reminded how critical the coupling of rigor and preparation has proven to be in my professional growth."
"The blend of organizational and human skills with finance, accounting and quantitative skills have prepared me to assume multiple executive roles in higher education," he said. "The Bauer College of Business will remain a pivotal influence in my role as the 10th President of Our Lady of the Lake University."
Chávez is an Associate Professor in the School of Environment and Sustainability at Western Colorado. He has also served there as Dean of Graduate Studies and Associate Vice President for Academic Affairs.
Prior to his academic career, he founded a consulting company in Denver and worked as an engineer at Ball Corporation in a Denver suburb.
The son of immigrants, Chávez grew up in Denver. Like so many Bauer students, he was the first in his family to graduate from college. He has earned four degrees: an Associate of Science from Front Range Community College, a Bachelor of Science in Mechanical Engineering from the University of Colorado, Denver, the University of Houston EMBA, and a doctorate in Civil and Environmental Engineering from the University of Colorado, Denver.
While in the Bauer College EMBA program, Chávez completed an international business residency that provides graduates with a solid understanding of the global marketplace. He later served as a research fellow in Potsdam, Germany, and has led students to meet with officials at the United Nations headquarters in Rome.
Chávez mentored students of Mexican origin at Western Colorado, connecting them to a scholarship program funded by the Mexican government. He was awarded the Ohtli Award, a prestigious honor given by the Mexican government to those who have provided assistance to Mexican citizens.
"Dr. Chávez cares deeply about students, especially the underserved," said Steve O'Donnell, OLLU trustee and chair of the search committee. "He is an agent of transformation, a leader who has provided life-changing experiences for students. I believe he will be an outstanding president."
"Our Lady of the Lake University is poised for growth, with great potential to attract and serve students beyond Texas and around the world," Chávez said.
"We will provide our students a unique blend of skills and values to prepare them for a lifetime as change agents and servant leaders. I look forward to building on the foundation set by the Sisters of Divine Providence and expand our university's mission and reach."