Bauer College Recognizes Spring 2022 Outstanding Graduates
Bauer Graduates Recognized for Outstanding Academic Success
Published on May 11, 2022
Each semester, the Office of Graduate and Professional Programs at the C. T. Bauer College of Business selects graduates from each program to recognize as outstanding students.
This spring, the list includes recognition for students in the Master of Science in Business Analytics, MS in Management Information Systems, MS in Supply Chain Management, MS in Finance, MS in Management & Leadership, MS in Marketing, MS in Accountancy, Executive Master of Business Administration and Master of Business Administration (MBA) programs.
---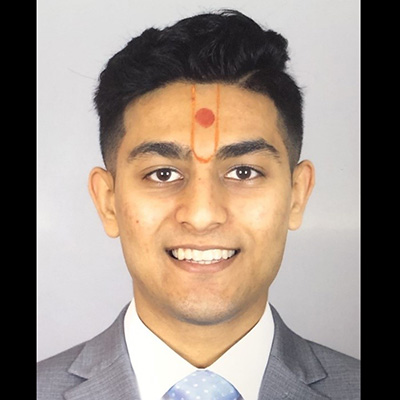 Dixit Amin
Outstanding Master of Science in Finance
Dixit Amin started his journey at Baker Hughes through their ASPIRE Leadership Development Program within the 'Sales and Commercial' Track. Throughout his three years at Baker, he has learned many valuable lessons and developed his business acumen immensely.
He also had the opportunity to experience the divestiture between GE Oil and Baker, which ultimately led him back to UH to learn more about the world of finance. His latest experience at Baker has been with leading the business case development for the acquisition of a multinational Well Intervention company.
Amin hopes to eventually make his way into the diverse world of M&As.
Dixit Amin graduated from UH with a BS in Petroleum Engineering.
---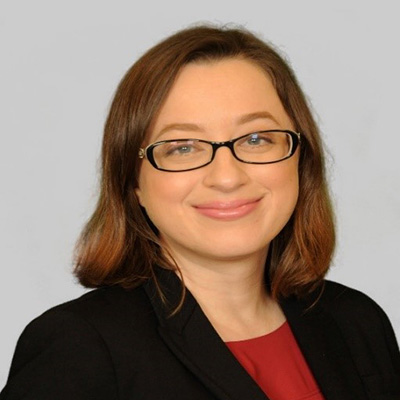 Bonnie Buffaloe
Outstanding Master of Science in Marketing Student
Bonnie Buffaloe is an instructional assistant at Bauer College and is currently pursuing an MS in Marketing.
She is a member of the Legal Marketing Association and the American Marketing Association.
Buffaloe received her BS in Communications from the University of Tennessee and her AAS in Media Technology from Pellissippi State Community College. In her free time, Buffaloe enjoys amateur astronomy.
---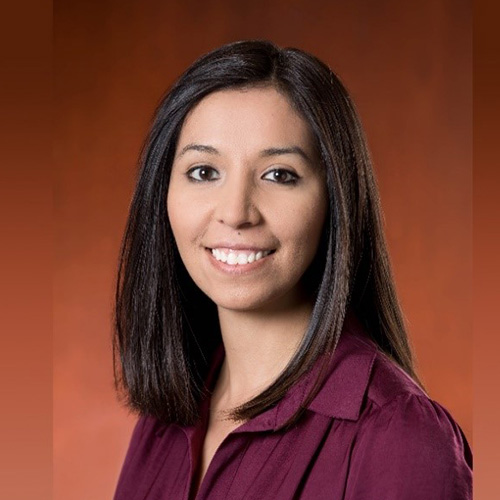 Rosalia Covarrubias
Outstanding Master of Science in Supply Chain Management Student
Rosalia Covarrubias is a demand planner and data analyst. After 11 years of project management experience, she decided to pursue a master's degree in supply chain management.
Covarrubias aims to adapt to the constantly evolving technology surrounding the manufacturing and distribution environments, investing in her education to prepare for the challenges and opportunities set forward.
---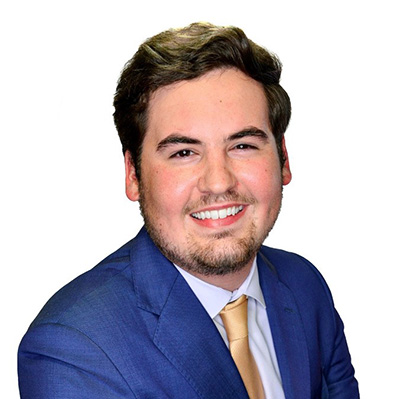 William Kahney
Outstanding Master of Science in Accountancy Student
William Kahney is an ambitious MS Accountancy student pursuing a certificate in Assurance and Financial Reporting. He began his graduate career in Fall 2021 after graduating summa cum laude with his BBA in Accounting from Bauer.
During his time at Bauer, Kahney has been an active member of Beta Alpha Psi, serving as President and Vice President of Corporate Relations. He had the fortune of interning in Ernst & Young's assurance practice and Chevron's Finance Development Program.
Kahney has tutored students in the accounting lab for Financial Reporting Frameworks and Intermediate Accounting 1 courses. Throughout his time at UH, he's been passionate about sharing his experiences and knowledge to help other students achieve their goals.
After graduating in May 2022, he is looking forward to starting his career at Chevron as a Finance Development Program Analyst. He plans to take the CPA exams in the summer of 2022. He has cherished his time at Bauer and plans to remain involved as an alumnus.
---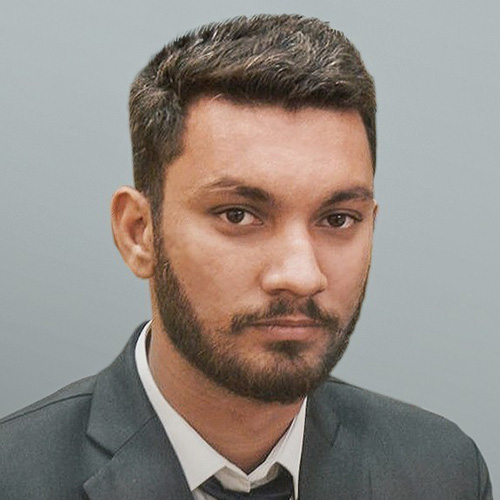 Mamoon Malik
Outstanding Master of Science in Global Energy Leadership Student
Mamoon Malik is LNG Operations Coordinator at Mitsui & Co. Energy Marketing and Services (USA), Inc. Malik oversees and coordinates the LNG and C5+ loading operations for the entity at the Cameron LNG plant.
Malik has expertise in optimizing the work operations and working on inventory and cost models. He strongly believes that LNG will serve as a transition fuel to decarbonize the environment while meeting the energy requirements of the people around the globe.
Malik is interested in decarbonization efforts, including renewables, and hopes to contribute to making the world a better place by aiding smooth energy transition using his skills and knowledge.
Malik lives in Houston and likes to play cricket and soccer and watch movies in his free time. He also loves to help people and has previously contributed to community work.
---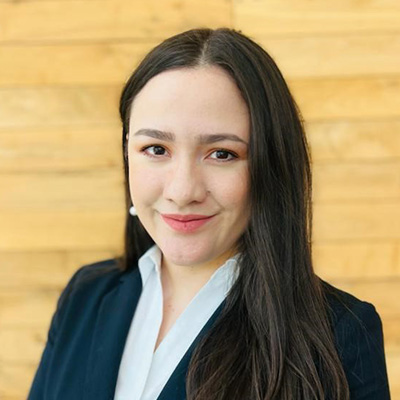 Carmen Medina Montoya
Outstanding Master of Business Administration Student
Carmen Medina Montoya is originally from Tegucigalpa, Honduras. She completed her undergraduate degree with a BBA in Supply Chain Management at Bauer College. She has over three years of experience in the energy industry as a supply chain professional.
Medina Montoya is currently pursuing a MBA with a focus on data analytics and leadership development. She believes that starting her MBA journey during a global pandemic taught her to grow and move forward in times of adversity.
During her time at UH, Medina Montoya served as the president of the Energy Club and the Bauer MBA Society. In her MBA journey, she credits Bauer College, the Rockwell Career Center, and the faculty with playing a vital role in her personal and professional growth. Her mantra during her MBA has been "Be the Energy You Want to Attract."
Upon graduation, Medina Montoya will join Microsoft as a Supply Chain Planner.
---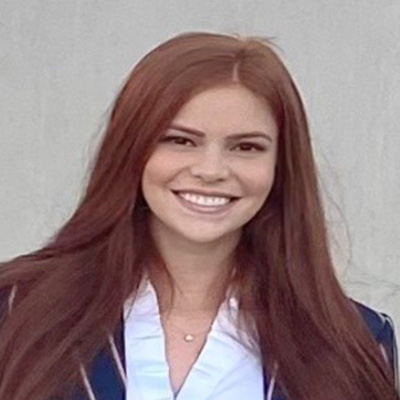 Constanza Ferrer Palavicini
Outstanding Master of Science in Management & Leadership Student
Constanza Ferrer Palavicini is an operations manager for a construction group that services the oil and gas industry. Ferrer Palavicini has a BS in Construction Management and a minor in Business Administration from UH.
Her parents have always been her inspiration and greatest support. They have encouraged her to work hard and chase her dreams. As a result, Ferrer Palavicini took a step further and studied a Master of Science in Management & Leadership.
Additionally, she will be graduating with two specialized certificates, one in human resources management and a second in leadership.
Ferrer Palavicini's objective as a leader is to make the construction industry more diverse and offer equal working opportunities to women.
---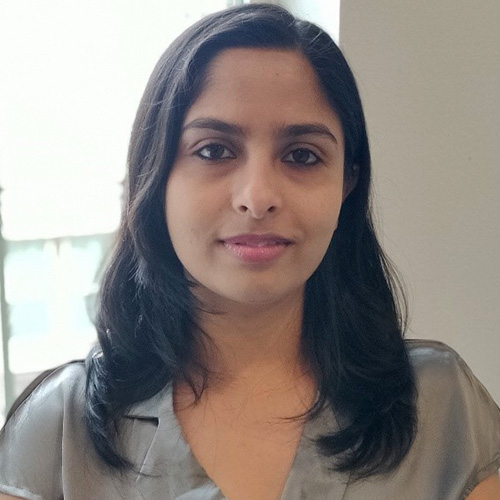 Subhrasweta Pattnaik
Outstanding Master of Science in Business Analytics Student
The inquisitiveness to make DATA talk drew Subhrasweta Pattnaik to pursue a master's degree in business analytics.
She holds a Bachelor's in Instrumentation and Control engineering and has a collective five and a half years of work experience in two of the world's reputed IT Companies. Along with the wide range of exposure to Analytics, Bauer widened the horizon of connections and friends for Pattnaik, all across the United States.
She is also compassionate towards disabled children and aims to volunteer for the same.
Having bagged the 'Code Buster' Award at Cognizant and the 'Excellence in Work' award at Globant, she now looks forward to diving deep into the world of Data Analytics consulting.
---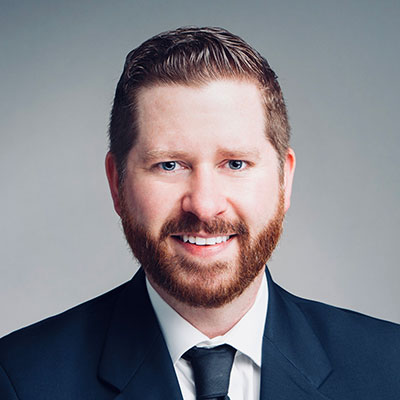 Michael Sandoval
Outstanding Executive Master of Business Administration Student
Before completing the Bauer College Executive MBA program this spring, Michael Sandoval received his bachelor's degree from Texas A&M University in 2010.
In his current role, Sandoval serves as Manager — Supplier Relations at Carlton-Bates Company (CBC), part of the Fortune 500 WESCO International, Inc. family of companies.
His goal is to use his background in LEAN manufacturing principles, relationship-building, program, and project management to provide strategic and worthwhile opportunities for Channel Sales and Distribution Partners.
---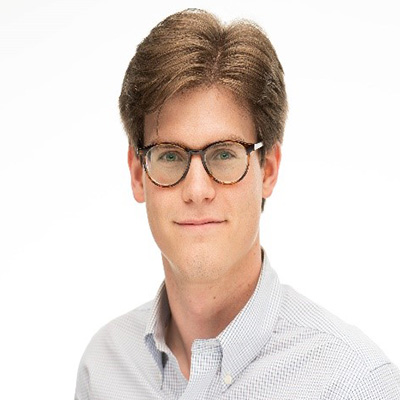 John Wortman
Outstanding Master of Science in Finance
John Trapp Wortman hails from Edge, Texas and is a 2019 graduate of the University of Oklahoma with a Bachelor of Science with distinction, Petroleum Engineering.
His professional interests include energy finance, logistics and supply chain, and commodities trading. After undergraduate engineering internships at BP plc, he has worked on trade floors at Cenovus Energy and is currently an analyst at Musket Corporation in Houston.
Outside of work he is an avid runner and maintains an active Houston restaurant review list.
---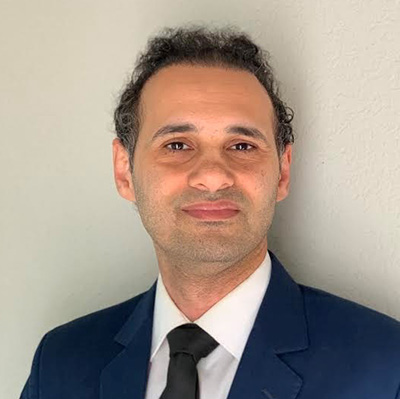 Behrad Zahedi
Outstanding Master of Science in Management Information Systems Student
During the past seven years, Zahedi has worked in the consulting and IT industries. The dynamics of IT industry and the need for every individual to arm themselves with the evolving technologies in this field motivated Zahedi to move to the United States and pursue their graduate studies in MIS at Bauer.
Zahedi aims to work in IT consulting and to help their community find solution to their complex technology-related problems.
Zahedi was born and raised in Tehran, the capital of Iran. Zahedi has been married for five years and has a BSc in Electrical Engineering.