Wayne Duddlesten Foundation Pledges $5M for UH Scholarships
Establishes Endowed Scholarships in Entrepreneurship and Real Estate
Published on November 8, 2021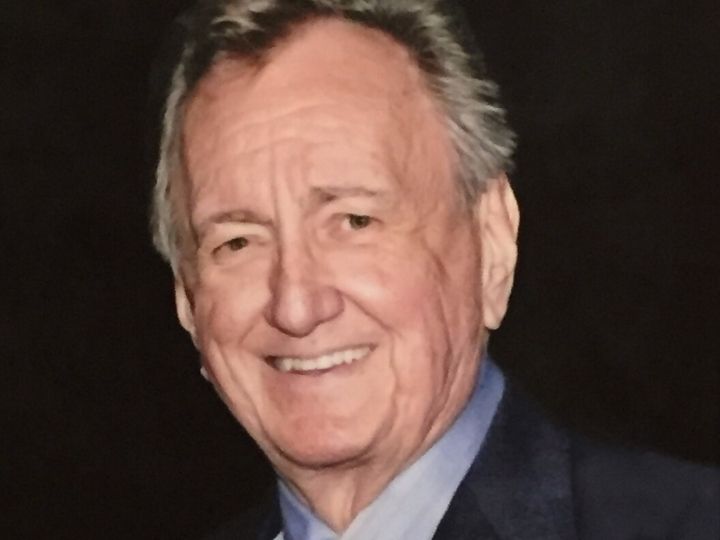 A $5 million gift from the Wayne Duddlesten Foundation establishes two endowed scholarships for students studying entrepreneurship and real estate at the University of Houston C. T. Bauer College of Business.
The gift dedicates $4 million to create "The Wayne B. Duddlesten, Sr. Endowed Scholarship" in the Cyvia and Melvyn Wolff Center for Entrepreneurship, the nation's No. 1 ranked undergraduate entrepreneurship program. An additional $1 million creates "The Wayne B. Duddlesten, Sr. Endowed Scholarship" in the Real Estate Program.
A proud Houstonian and UH alumnus, Wayne Duddlesten was one of the first "big box" retail developers in the United States. He founded and operated a general contracting firm that developed and operated commercial income-producing properties across the country and was listed among Fortune Magazine's top 200 U.S. construction firms. Duddlesten also served on or led numerous civic boards vital to the Houston region.
Throughout his illustrious career, Duddlesten was passionate about mentoring young professionals, especially in real estate and development. Karen Duddlesten said her late husband regarded his mentees as family and took great pride in seeing them succeed.
"Wayne championed work ethic and strong character. He believed in the power of education to propel individuals to reach their full potential as productive members of society," said Mrs. Duddlesten, a 2001 UH graduate. "He would be proud that his legacy will live on through these scholarships for hardworking business students at the University of Houston, especially in programs that are frequently recognized for their excellence."
The Cyvia and Melvyn Wolff Center for Entrepreneurship within Bauer College, led by executive director Dave Cook, is consistently ranked among the best undergraduate entrepreneurship programs in the United States, focused on creating entrepreneurs with integrity who can think, lead and connect.
Between 35 and 40 students each year are accepted into the program, which was launched in 1991. More than 1,400 business have been started over the past decade by Wolff Center students and former students, with $399 million in identified funding.
"Mr. Duddlesten's vision helped to transform the city of Houston," said Eloise Brice, vice president for University Advancement. "And now the Wayne Duddlesten Foundation's transformative gift will encourage tomorrow's real estate and entrepreneurial leaders."
Bauer College Dean and Cullen Distinguished Chair Professor Paul A. Pavlou applauded the Duddlesten Foundation's vision to support student success. The first scholarships will be available during the 2022-2023 academic year.
"Scholarships open access to education by alleviating the financial burden that so many students experience. We are grateful to the Duddlesten Foundation for empowering our students to pursue their studies and achieve their dreams," said Pavlou. "Mr. Duddlesten is an inspiration to aspiring business professionals. Having his name on two Bauer College scholarships is a privilege that will encourage our students to shoot for the stars, just as he did."
The Bauer Real Estate Program, guided by executive director Keith Richards, was built by Houston's real estate professionals to prepare students to become leaders in industry, much like Wayne Duddlesten who is credited with paving the way for re-development of downtown Houston. The program features practicing real estate professionals who serve as faculty, bringing their expertise to the classroom to teach the fundamentals of real estate principals, finance, development and market analysis.
The Wayne Duddlesten Foundation, led by executive director Charlene Slack, has a long history of supporting the University of Houston. Previously, it created a Tier One Scholarship for highly qualified students, established an endowed scholarship in the Graduate College of Social Work and funded 25 scholarships for Wolff Center students.
This story was originally published on the UH News Room.