Shaping CEOs' Responses
Bauer Researcher Looks at CEO Responses to Business Decisions Based on Mortality Salience
Published on November 9, 2021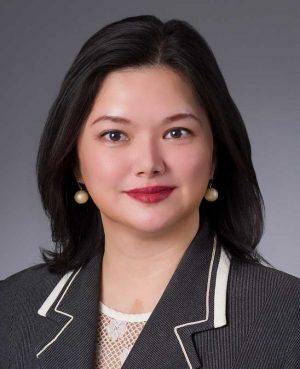 Researchers in the Management & Leadership fields have studied CEO behavior from many perspectives – examining their personality traits, ethical behavior and political ideology in order to shed more light on decision-making in business and other organizations.
A C. T. Bauer College of Business researcher who focuses on CEOs and community social responsibility (CSR) as part of her research has uncovered something we all can feel good about.
Assistant Professor Shih-chi (Sana) Chiu of the Bauer College Department of Management & Leadership recently published a study that examines how CEOs' mortality salience, or death awareness, influenced their business decisions during the pandemic./p>
Chiu worked with a group of co-authors that included Bauer College Ph.D. student Chien-Wei Ho, and former Bauer professor Dejun "Tony" Kong, on "How CEOs Respond to Mortality Salience During the COVID-19 Pandemic: Integrating Terror Management Theory (TMT) With Regulatory Focus Theory" a paper published in the Journal of Applied Psychology.
The researchers used archival data and textual coding data from corporate earnings call transcripts to gauge how chief strategists responded to the number of new COVID-19 deaths in the U.S. during the period between March 11, 2020, when the World Health Organization (WHO) declared COVID-19 a global pandemic, and May 31, 2020, when the U.S. states started the process of reopening.
The researchers theorized that the 356 CEOs from S&P 500 firms in the study were likely to respond to the pandemic's threat in one of two ways: a self-defensive mode, or an expansive mode that might cause them to focus more on others.
Using an integration of TMT and regulatory focus theory, they uncovered important insights into how mortality salience shaped CEOs' responses that lead to their firms' making community donations during a global crisis.
"One important takeaway from our research is that death does not have to carve out a destructive path. Rather, our study offers a glimmer of hope for a better future likely raised by our top leaders' prosocial responses to mortality salience," they write.