Saleha Khumawala Recognized by American Accounting Association
Khumawala Received the Enduring Lifetime Contribution Award for Exemplary Career Service
Published on Octber 14, 2021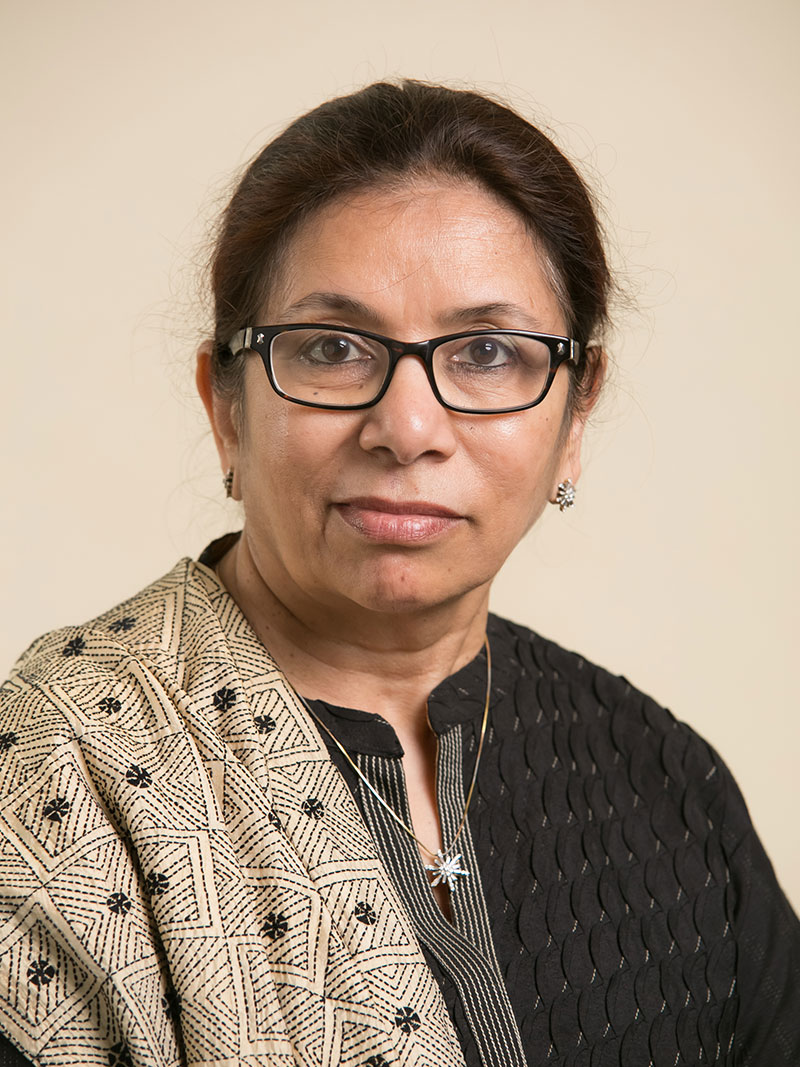 Saleha Khumawala, the Robert Grinaker Professor of Accounting and the Founding Director of the Stimulating Urban Renewal through Entrepreneurship (SURE℠) Program at the C. T. Bauer College of Business, recently received the Enduring Lifetime Contribution Award from the Government and Nonprofit (GNP) Section of the American Accounting Association (AAA).
The award recognizes the exemplary career service for a lifetime contribution to government and nonprofit accounting and it was presented at the 2021 AAA annual meeting in August.
Khumawala, a member of the GNP Section for almost 40 years, has served as Secretary, Treasurer, and as Section President and in many other GNP leadership roles over the years.
"Throughout many AAA-GNP annual and mid-year conventions, I repeatedly experienced Professor Khumawala's devotion to enhancing governmental and nonprofit healthcare research, to continuously collaborate on new research ideas, to serve as reviewer to many journals, and to generously be available to support GNP Ph.D. students in their dissertations and research," past president Daniel Neely said at the award presentation.
"Many of her doctoral students went on to become leading scholars in governmental and not-for-profit accounting themselves and served at the GNP section over the years. These include former presidents of the GNP section and four GNP section students who won outstanding dissertation awards," Neely added. He received his Ph.D. in Accounting from the Bauer College and emphasized Khumawala's unsurpassed mentorship of doctoral students.
Over the years, Khumawala has produced dozens of impactful journal articles and co-authored a popular textbook, winning numerous awards for her scholarly contributions.
The SURE℠ program at Bauer College she founded has also won numerous accolades for its innovative approach in training the students with the human-centered skills they need and providing personal financial literacy and entrepreneurial education for under-resourced entrepreneurs. As of May 2021, over 1,400 entrepreneurs have been trained by SURE℠ and launched or grown almost 600 Houston area businesses.