Fortune Ranks Bauer MBA Among Top 25 Best Programs
Bauer College Full-Time MBA Program Highlighted in Fortune List
Published on August 16, 2021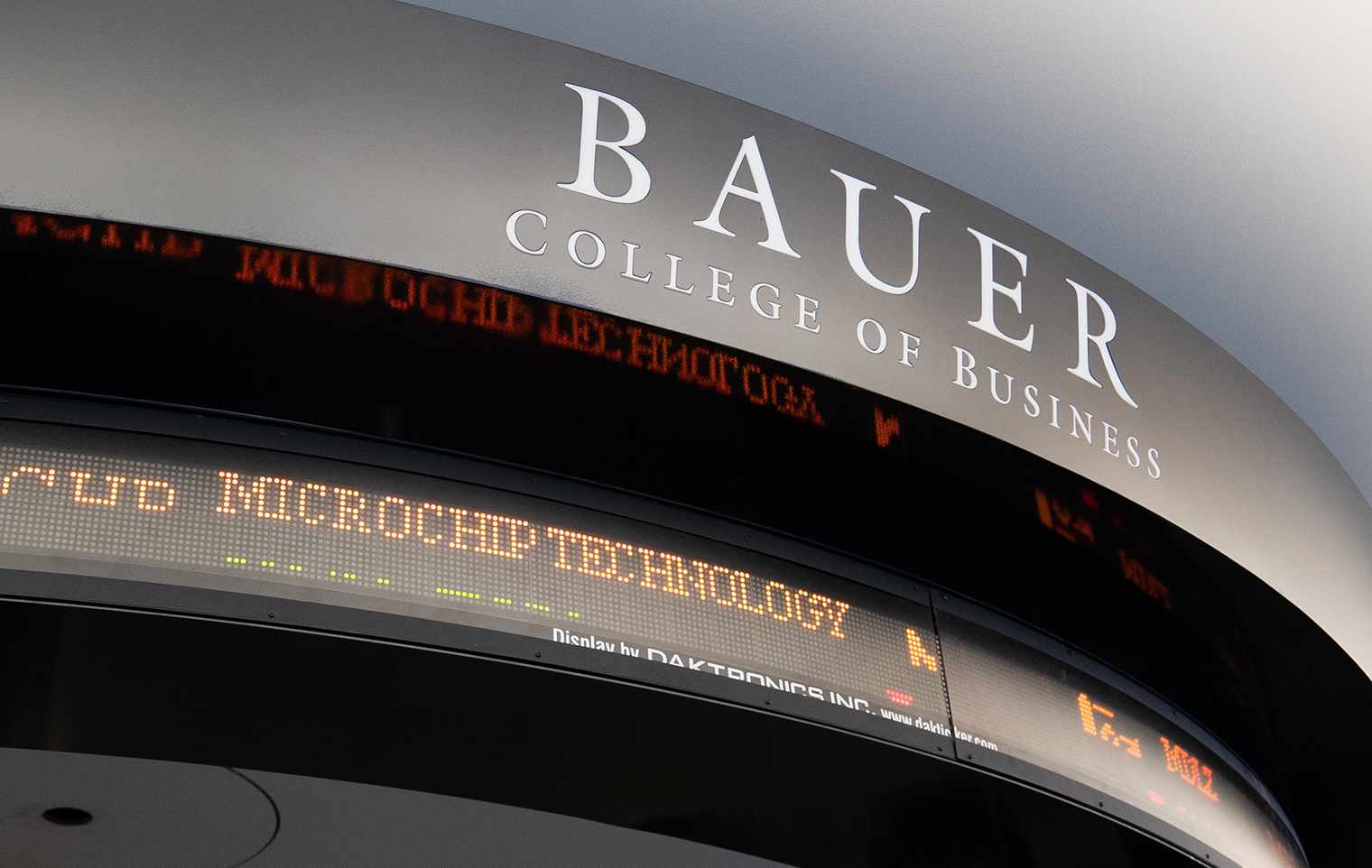 Fortune magazine recently released its ranking of Full-Time MBA programs, ranking the Bauer MBA program in the Top 25 among public institutions.
The Fortune "Best MBA Programs in 2021" ranking places Bauer 53rd overall and 25th among public schools. In its inaugural year, the ranking evaluated programs with graduates entering high-salary jobs as well as alumni working in the highest levels of corporate America, among other factors.
"This ranking, and the numerous other accolades of our flagship MBA program, demonstrates that we are well on our way to meeting the overarching goal of the 2020-2025 Bauer College Strategic Plan to be a world-class business school, among the very top in the nation," Bauer College Dean and Cullen Distinguished Chair Professor Paul A. Pavlou said. "Recognitions like this are due in no small part to the commitment, dedication, and hard work of all Bauer stakeholders, including our MBA students, faculty, staff, partners, and board members. The recent 'Reimagining the MBA Experience' we have completed is poised to further elevate our MBA programs among the elite programs in the nation, while being affordable and accessible."
Pavlou added: "At the C. T. Bauer College of Business, we believe that 'The Future is Our Business,' and that our mandate is to shape the world of business tomorrow through leading-edge programs today, like our personalized and highly experiential MBA program."
Fortune invited around 100 traditional full-time MBA programs to participate, using data from a questionnaire as well as information collected from companies and executives as the basis of the ranking, which includes an Outcomes Score, Fortune 1000 Score and Brand Score.
To see the full methodology and read more, click here.
"We have made a strategic decision to enhance our graduate programs through the 'Reimagining the MBA Experience' exercise, which generated actionable recommendations for the Bauer MBA to make our program better designed to reflect the skills needed to lead a global, modern workforce, while offering flexibility and convenience for busy executives," Associate Dean of Graduate and Professional Programs Dr. Leiser Silva said.
Bauer College academic advisors and career counselors now develop a truly personalized plan for each Full-Time MBA student that integrates academic and professional development, in addition to industry-facing experiential immersion opportunities and a corporate residency, capped by a real-life "Pinnacle" project that integrates all elements of the MBA experience.