Bauer Professor Earns Award for Scholarly Contributions
Association of Information Systems Recognizes Wynne Chin for Significant Contributions to Intellectual Infrastructure
Published on December 20, 2021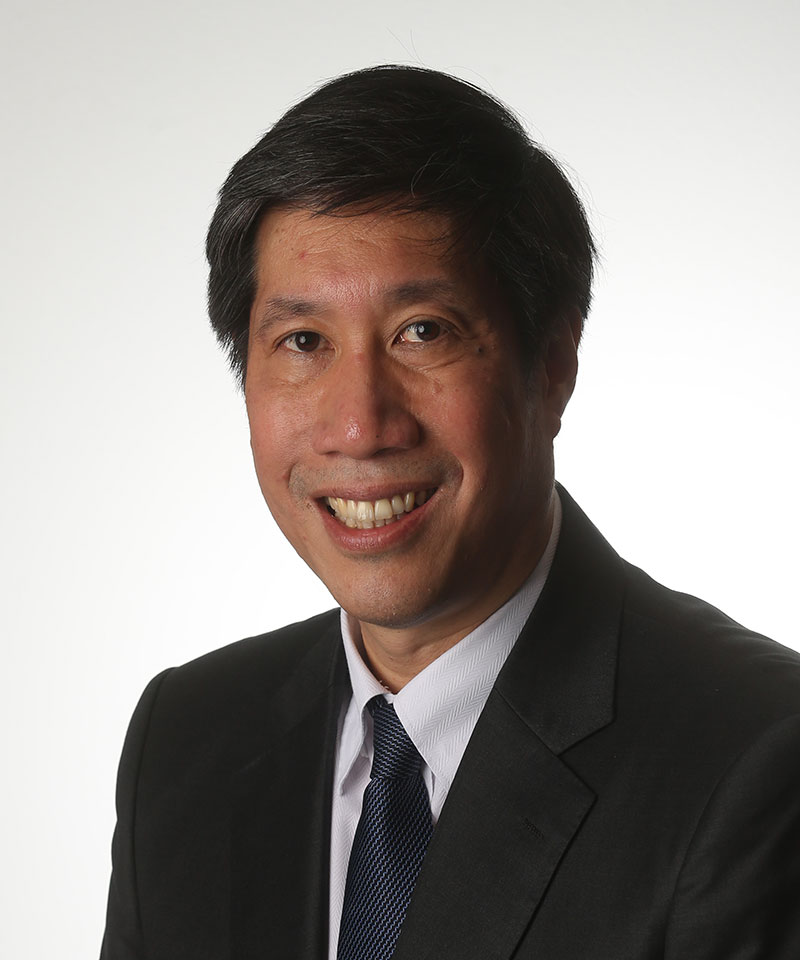 C. T. Bauer College of Business Professor Wynne W. Chin has received the ATLAS Award from the Association of Information Systems (AIS).
Chin, a Department of Decision & Information Sciences faculty member, was named an AIS Fellow in 2013 and an AIS Distinguished Member — Cum Laude in 2020. ATLAS stands for the Association for Information Systems Technology Legacy Award and recognizes those who have served the community in a significant way through their lifetime. Specifically, this award is given to individuals who have made the most significant contributions toward the intellectual infrastructure of the association.
Chin, a founding member of AIS who has continued to support the organization in multiple ways throughout his career, is also well-known for groundbreaking, interdisciplinary research. His publications have been instrumental in shaping information technology (IT), with research that has encompassed group decision support system design, quantitative assessment of group decision making methods, assessment of IS satisfaction, adoption of technology, sales force automation, IT outsourcing, IT project management, education assessment, assessment of customer satisfaction, e-learning, health care quality assurance, consumption decisions of individual customers, R&D project planning, and managerial accounting.
Many of his works bridge the divide between the roles of analytical and emotional decision making in IT, with quantitative studies of such topics as "The Role of Trust", "User Satisfaction," "Psychometric Analysis," and "Anger and Flaming."
He is one of the foremost exponents of the Partial Least Squares Path Modeling technique and wrote an article, "The partial least squares approach to structural equation modeling," (Chin, 1998), which has been cited over 22,000 times. Chin was also a co-investigator on a $10 million grant titled, "Service Systems Engineering for the Creation of New Growth Engine based on Knowledge Service."
Chin, ranked among the top 10 most cited researchers at the University of Houston, said he was both surprised and humbled when notified that he had received the AIS award recently.
"The award does support my philosophy that simply doing, and publishing research is not enough. It's important to establish an interactive dialogue with students, other academics, and practitioners that help inform and evolve your own work," he said.
Following this philosophy, Chin has given more than 200 presentations, seminars, workshops and invited talks throughout his career.
He is well published in both IS journals such as Information Systems Research, Journal of MIS, and MIS Quarterly, as well as statistical journals such as Multivariate Behavioral Research and Structural Equation Modeling. He is ranked in the top 5 worldwide in first authored articles in the top two journals in his discipline.
Chin's many contributions to AIS include being a founding member and inaugural president of the Diffusion Interest Group on Information Technology (1998), founder and president of the Special Interest Group on the Adoption and Diffusion of Information Technology (2003), and a founding member of SIGCCRIS – Special Interest Group on Cross-Cultural Research in Information Systems.
His other general AIS contributions include:
AIS Fellows Award Committee, 2017
Co-chair of Kauffman Research Paper Best IT Entrepreneurship Awards, 2019
The Ph.D. Project DSA Information Systems Conference, 2005.
Program co-chair –Diffusion Interest Group on Information Technology, (1998, 2000, 2006)
AIS Senior Scholar Best Paper award — committee member, 2018, 2019
Chin's AIS International Conference in Information Systems contributions include:
Program committee member, 1996, 1997, 2000
Best paper awards committee, 2017
Doctoral consortium, 2004, 2018
Doctoral advising, 2020, 2021
Mid-career consortium chair, 2020
Senior scholar committee, 2015, 2016
Track chair, 2008
His contributions to the Americas Conference in Information Systems include:
Executive committee, 2020, 2021
Brand committee chair, 2021
Service award committee, 2021
Program chair, 2020
Doctoral consortium, 2004, 2017
Junior faculty workshop, 2002, 2005, 2007
Track chair, 2009, 2009, 2020
In addition to continuing his program of research in IT decision making, Chin is currently working on the value of creating a special elite "firefighting" team for crisis management of IT projects that can both early detect or mitigate those projects that have gone off the rails. He has also begun a study focused on measuring the impact of undergraduate student grittiness on success outcomes, such as course completion, grade and graduation rate. At the graduate level, he is focusing on facilitating the retention of STEM minority doctoral students. Finally, in conjunction with geoscientists, he is working on algorithms that better predict deep ocean volcanic ridges.
Chin has received a World Class University Professor designation in conjunction with Sogang University in South Korea. He serves as president emeritus and executive board member of the Texas Council of Faculty Senates, and is a founding member and interim president of the National Council of Faculty Senates. He also serves on the board of directors of Asian Pacific Americans in Higher Education and is president of the Houston Chinese Faculty Association.
Chin received his doctorate from the University of Michigan in Computers and Information Systems. He also earned a master's in chemical engineering (biomedical option) from Northwestern University, an MBA from the University of Michigan, and a bachelor's degree in biophysics from U.C. Berkeley.