Bauer Doctoral Graduate Placed at San Diego State University
Mohsen Pourmasoudi Named Assistant Professor of Marketing
Published on May 26, 2021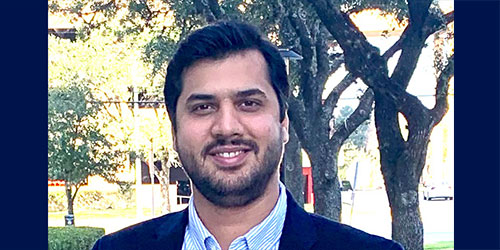 A 2021 graduate of the C. T. Bauer College of Business doctoral program, Mohsen Pourmasoudi, has been named Assistant Professor of Marketing at San Diego State University.
Pourmasoudi's research seeks to expand marketing knowledge by exploring managerial problems quantitatively. He has served as an ad hoc reviewer for several academic journals and conferences and was a runner-up in the 2020 American Marketing Association Sales SIG Doctoral Dissertation Proposal Competition. He was awarded the prestigious Organizational Frontlines Research (OFR) Young Scholar Award for 2019 and also won the 2019-2020 UH Teaching Excellence Award in the graduate/teaching assistant category.
Pourmasoudi was drawn to the Bauer College Ph.D. program in Marketing primarily because of its talented faculty who are leaders in the field, he said.
"In particular, Dr. Michael Ahearne (Professor of Marketing and Research Director of the Sales Excellence Institute), who is the most published person in the area of sales in the world, has been a great role model and advisor for me. During these years, I have learned a lot from him and other faculty members and they have always been very supportive."
Bauer students praised the classroom atmosphere Pourmasoudi created, "a safe place to ask questions and grow," one said. Pourmasoudi's teaching was also instrumental in helping students get jobs and job promotions.
Prior to joining the Bauer College Ph.D. program, he received his bachelor's degree from Iran University of Science and Technology, and his master's degree from University of Tehran.