Bauer Doctoral Candidates Compete in Working Paper Competition
Ph.D. Candidates Gain Experience in Presenting Research Ideas
Published on May 27, 2021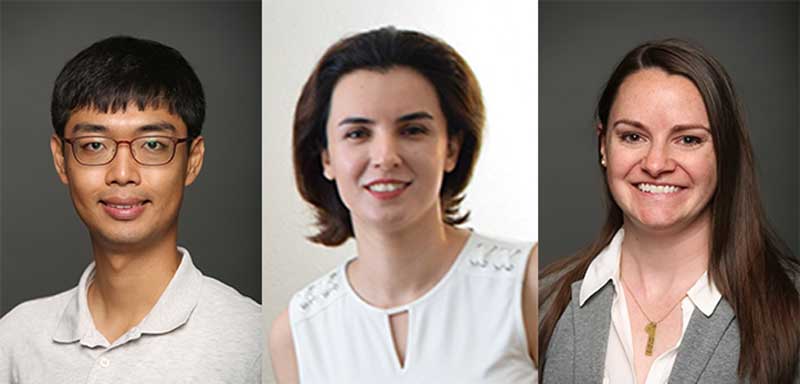 This spring, candidates in the C. T. Bauer College of Business Doctoral Program participated in the Bauer Doctoral Working Paper Awards.
Hyung Joo Kim, Cassie Collier and Azadeh Sabz were selected as the three winners for their working papers in the areas of finance, management, and decision & information sciences.
Ph.D. candidates were asked to submit a six-minute video presentation on a working paper, which was then reviewed by seven judges.
"We were not able to hold live events featuring Ph.D. students' poster presentations like we did last year due to the pandemic," Professor and Director of Bauer Doctoral Programs Kevin Hong said. "However, the video presentation format is a great way for the students to showcase their research, as it becomes increasing relevant for both research dissemination and online teaching."
The topics of the working paper videos ranged from corporate social responsibility, to physical activity related to job search envy to identifying the time-varying disaster risk associated with using interbank rates.
"The Bauer Doctoral Program is designed to develop the stewards of our discipline. Learning how to effectively communicate research findings is a key pillar in that development," Assistant Dean of Research and Bauer Professor of Marketing Vanessa Patrick said. "It was a true pleasure to watch the videos of each of the working paper submissions and to learn about the theoretical, managerial and societal contributions our doctoral students' research."
For more information about Bauer's Ph.D. Programs, click here.