Bauer Associate Professor Honored by MIS Quarterly
Nina Huang Receives Association for Information Systems Early Career Award
Published on January 20, 2021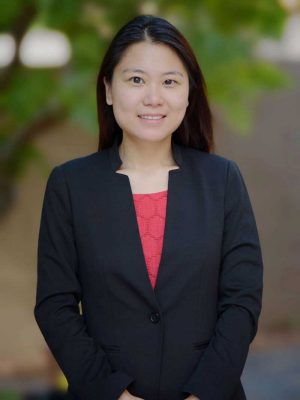 Associate Professor Nina Huang, who joined the C. T. Bauer College of Business in 2020, recently received a prestigious Information Systems award and was appointed an Associate Editor at MIS Quarterly, a top tier Management Information Systems (MIS) academic journal.
Huang, a Bauer Fellow in the Department of Decision & Information Sciences, is among a handful of researchers who each year are honored with the Association for Information Systems (AIS) Early Career Award.
The award is given to individuals who have made global contributions to the IS discipline as well as local contributions in the context of their country and region, and who received their doctoral degrees less than seven years prior.
"This award means a lot to researchers like me," Huang said. "I look forward to further contributing to the AIS community and the IS field."
The appointment at MIS Quarterly is another important milestone that reinforces the Bauer College commitment to research excellence.
Huang earned her doctorate at Temple University's Fox School of Business. She also holds master's degrees in both business research and advertising from Michigan State University. Prior to joining Bauer College, she was a faculty member in the W. P. Carey School of Business at Arizona State University.
Huang's research focuses on understanding individuals' usage of information technology (IT) and digital artifacts and how to optimally design those IT and digital artifacts in various contexts, such as digital learning, online knowledge exchange, online healthcare, mobile applications, and digital commerce, etc.