Bauer Alumni Establish Scholarship
Kappa Alpha Psi Fraternity Brothers Come Together to Support Students at Bauer
Published on April 15, 2021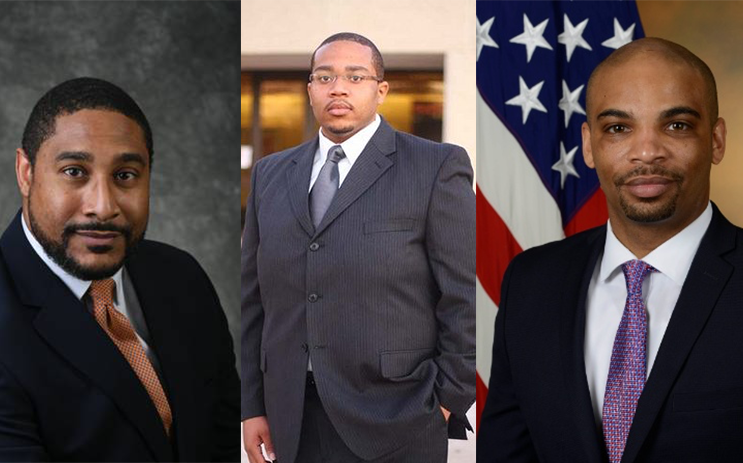 A group of alumni from the C. T. Bauer College of Business recently created a scholarship to support business students in the Eta Lambda chapter of Kappa Alpha Psi fraternity.
Brandon Ceasar (BBA '04), D'Marcus Lewis (BBA '05) and Jimmie Cauley (BBA '04, MBA '08) have created the Cauley, Ceasar, Lewis (CCL) Annual Scholarship that will support undergraduate students at the Bauer College who are Kappa Alpha Psi (Eta Lambda Chapter) members, meet a certain GPA requirement, and submit an essay on how the applicant will support the fraternities' mission.
"We wanted a way to celebrate our fraternity brotherhood while acknowledging the college that we obtained our degrees from," Cauley said.
"It was decided that the best way to do this was to create an opportunity to help our predominantly Black male undergraduate fraternity brothers in their educational pursuits within Bauer," Lewis said.
"We recognize that every student's story is different, but the financial gap in paying for college is still apparent. It is very important to us to provide scholarship assistance to enable greater success in college and for these young black men to become productive citizens in society," Ceasar said.
Kappa Alpha Psi is comprised of functioning undergraduate and alumni chapters on major campuses and in cities throughout the country. It is the second oldest existing collegiate historically Black Greek Letter Fraternity and the first intercollegiate Fraternity incorporated as a national body.
"These Bauer College alumni and Kappa Alpha Psi fraternity brothers have started a scholarship and are giving back after recognizing that a Bauer College of Business education equips you for many stages," Bauer Director of Development Lonnie Deggins said. "They came together to pour back into the college that ultimately affords them a career in life."
Last year, Ceasar and Lewis attended a reception for the Bauer in D.C. Fellowship Program, which allows select students at the college the opportunity to intern and live in Washington, D.C., for a semester, and they recognized the impact that support can make on students' lives.
"Through the generosity of Jimmie, Marc, and Brandon partnering their constituent group with Bauer College, they lead the way in demonstrating alumni commitment in providing financial support to students to assist with their education," said Miguel Cabrera (BBA '05), University of Houston Alumni Association Director of Affiliated Alumni Associations. "It is an investment that aids significantly during this era of higher education and creates the ROI of future engaged alumni who will continue to elevate our great University."