An Outstanding Achievement
Bauer Graduates Recognized for Outstanding Academic Success
Published on December 16, 2021
Each semester, the Office of Graduate and Professional Programs at the C. T. Bauer College of Business selects graduates from each program to recognize as outstanding students.
This fall, the list includes recognition for students in the Master of Science in Business Analytics, MS in Management Information Systems, MS in Supply Chain Management, MS in Finance, MS in Management & Leadership, MS in Marketing, MS in Accountancy and Master of Business Administration (MBA) programs.
---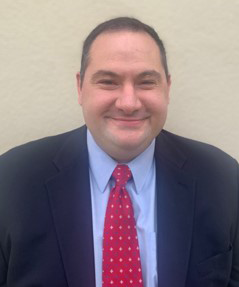 Zach Brezina
Outstanding Master of Science in Management & Leadership Student
Zachary Brezina is adding to the family tradition by becoming the sixteenth member of his family to graduate from the University of Houston. Brezina says Bauer College's Management & Leadership program has been the perfect fit as it challenged him to reflect upon a myriad of issues related to the study of business and helped him to understand the hard choices associated with running a business, making him a stronger leader and manager.
---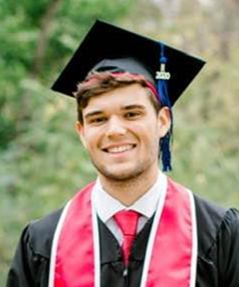 Austin Brooks
Outstanding Master of Science in Accountancy Student
Austin Brooks is an MS Accountancy student with a focus in taxation. He completed his undergraduate degree with a BBA in Accountancy at the University of Houston. He is a proud coog who has cherished his time at the University of Houston.
During his time as a Cougar, Brooks has had the pleasure of serving as the project lead on the ImpACT project, working to provide college entrance examination preparation to low-income high school students at no cost. In addition to this experience, he has had the opportunity to intern as a tax consultant at both FCP CPA and Deloitte Tax. He is excited to return to Deloitte after graduation. Brooks plans to take the CPA exams in early 2022.
---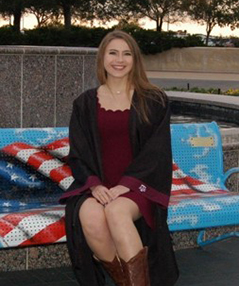 Nicole Giacomello
Outstanding Master of Science in Management Information Systems Student
Nicole Giacomello is currently completing her internship at LZ Technology, a NASA contractor, as a MSOC Project Engineer Intern. Her main job focus is on supporting NASA's Mission Systems Operations Contract with the objective being to maintain and improve safe, secure, effective, and cost-efficient operations of the Flight Operations Directorate Mission Systems. She hopes to continue her work in project management with NASA where she can hold a leadership position.
---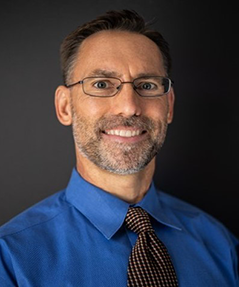 Bryan Gottfried
Outstanding Master of Business Administration Student
Bryan Gottfried is originally from south Florida and is a licensed geoscientist. He has over 20 years of experience in the upstream oil and gas industry. He aims to combine his technical background, knowledge of business fundamentals gained through the MBA program, and interest in emerging clean energy technologies to help companies navigate the challenges and opportunities presented by the energy transition.
---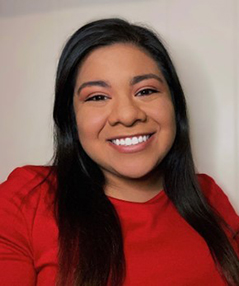 Larissa Jimenez
Outstanding Master of Science in Marketing Student
Being a music fanatic, Jimenez's dreams led her to land her internships for various music vendors including 104 KRBE, Frontier Fiesta, and Live Nations. Her internship at Live Nation turned into a full-time career opportunity where she worked for the talent-buyer field.
---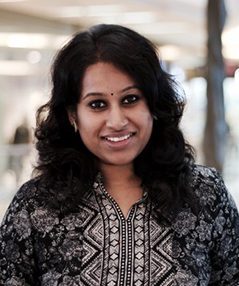 Hareesha Kakkera
Outstanding Master of Science in Finance Student
Hareesha Kakkera is pursuing the Corporate Finance and Investment Banking tracks. Prior to joining Bauer, she worked as a Sell-side Equity Research Analyst focusing on Indian pharmaceutical sector for five years. Post completing an undergraduate degree in Biotechnology, Kakkera also worked as a Business Development Officer at a translational medicine startup in India for more than a year.
Apart from academics, she is currently the Director-Finance for Bauer Graduate Women's network. During her undergraduate days, she initiated a student magazine for the School of Bioengineering in our University. Being a socially responsible individual, she has often volunteered to teach underprivileged children at several NGOs in India.
Bauer College and the faculty have played a vital role in strengthening her holistic understanding about Finance. More than a college, Bauer is a strong emotion and a memory that she wants to cherish lifelong. Kakkera believes that the expertise gained at Bauer will serve as a strong foundation for my future success. She looks forward to pursuing a career in Finance Consulting especially on the M&A advisory front.
---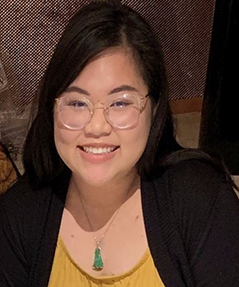 Hoa Nguyen
Outstanding Master of Science in Supply Chain Management Student
Hoa Nguyen has a passion for analyzing data and making informed decisions based on that information. She previously worked in the esports industry as a marketing specialist, broadcast manager, and community manager for an event organization company. Upon successful completion of her supply chain program, Nguyen has secured a career with Target as an inventory analyst at their headquarters.
---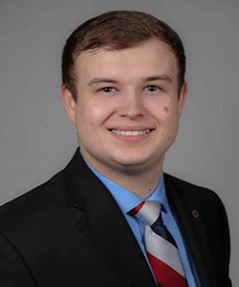 Alan Sheppard
Outstanding Master of Science in Finance Student
Alan Sheppard is completing the program with a perfect 4.0 GPA. He is already a Bauer alum. He pursued his BBA in Finance and Accounting. He began his finance career with Frost Bank as an Associate Relationship Manager. His industry experience pursued him to embark on a post graduate degree. While in the program, Sheppard was a part of the Cougar Investment Fund as an analyst and latterly as a Senior Portfolio Manager. He wishes to further his career in investment and commercial banking by being promoted o Relationship Banking Office for Frost Bank.
---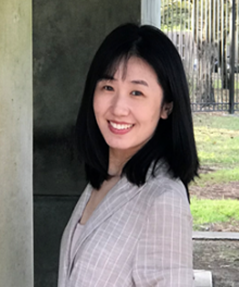 Teng Zhang
Outstanding Master of Science in Business Analytics Student
Teng Zhang completed her degree in the field of Business Analytics. Before pursuing a data sciences, she was a news editor with extensive experience in social media, broadcast, and online journalism. She looks forward to joining the technology industry and using the power of data to turn ambition into reality.