An "Historical" Experience
Students Gain Hands-On Experience through Social Media Campaign Work with Holocaust Museum Houston
Published on February 12, 2021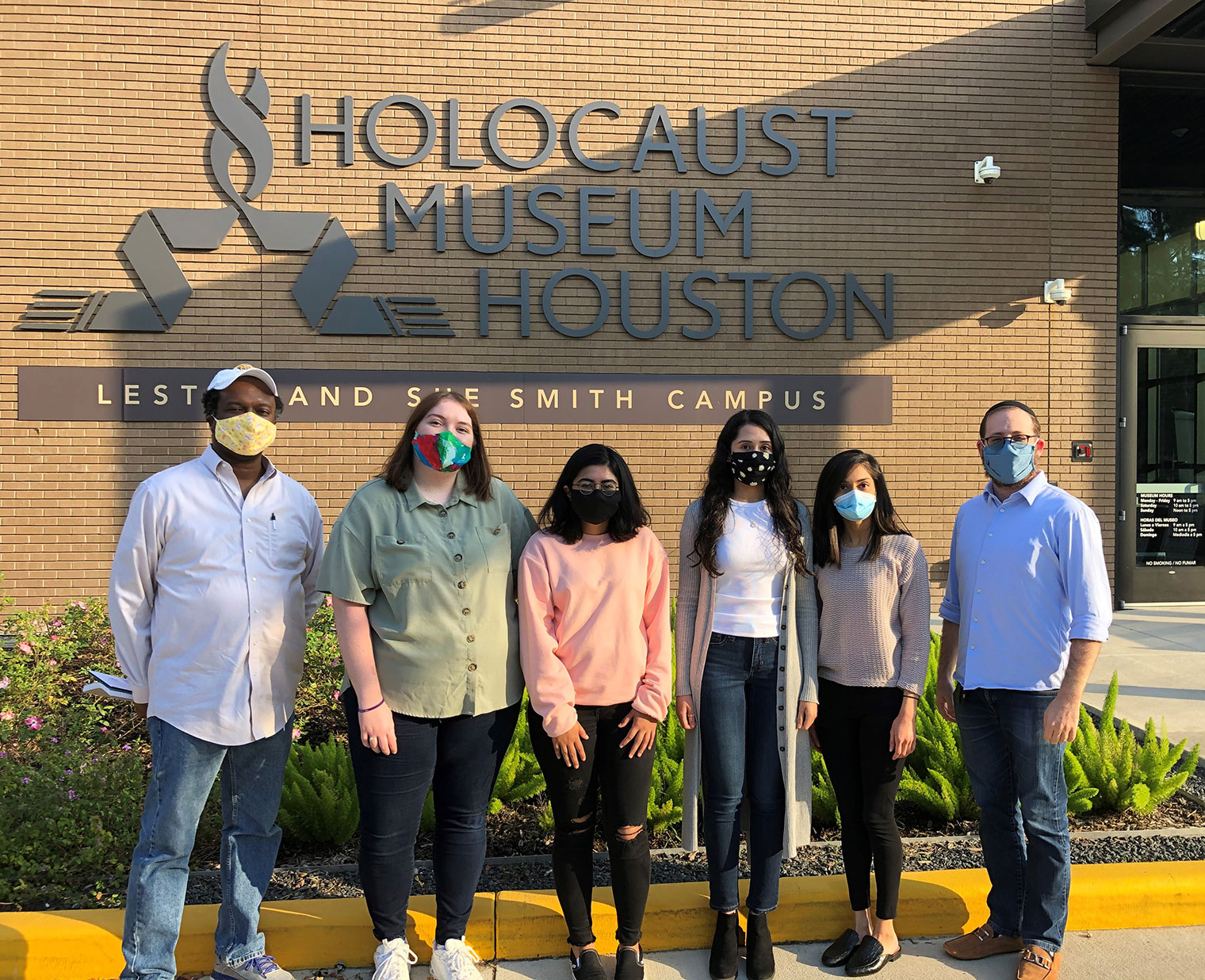 As one of Houston's most noted cultural institutions celebrates a milestone anniversary, students from the C. T. Bauer College of Business are providing perspective on how to market the occasion on social media.
Bauer College students recently completed a project to support Holocaust Museum Houston (HMH) and their 25th anniversary.
The group, consisting of six undergraduate and graduate students, were led by Bill Zahn and Danny Gavin, two marketing professors at the Bauer College. The students worked in December to help the organization prepare for the campaign that launched at the beginning of this year.
"We knew that Bauer students would have a unique lens that they saw the Museum through. Sometimes, when we work so closely with this subject matter, we might miss something that really drives our mission home," Holocaust Museum Houston Marketing Manager Clare Legg said. "We knew that Bauer students would find specific stories in history that needed to be shared with our followers."
The social media campaign will mark important dates throughout the year to educate followers about the Holocaust and other human rights violations, along with stories of how others have stood up for human rights to help better inform their audience to pursue social justice.
"When my professors first told me about the project opportunity, I was so excited to work with the Holocaust Museum. I love social media, and I think it can be so powerful," MS Marketing candidate Maddie Deane said. "I've always wanted to work with meaningful organizations to help them spread their messages, and this opportunity was the perfect chance for me to do that."
She added: "HMH wanted our help with creating a social media campaign, so a group of students met with them, and we were given a tour to really understand what we would be advertising. The tour was emotional and enlightening, and I think it really helped each of the students feel motivated to help out. After our tour, we talked in more detail about the campaign, and decided on a list of Instagram posts we would make by the end of 2020. We divided these among ourselves, each making 14 posts that HMH would post on their Instagram account throughout 2021."
This hands-on experiential learning put skills learned in action, and helped reinforce lessons learned in the classroom, Deane said.
"I think every opportunity to utilize the skills of your field is helpful. I learned about post organization, working in a team, and post-research, which I believe will all come in handy at any future jobs," Deane added. "Personally, I think this project will help me to stay mindful of the big picture. In marketing, it can be easy to get lost in the product or the campaign of the moment. I hope my experience working with the museum will help me remember to think about the big picture, and the overall message."
To see the campaign in action, visit Holocaust Museum Houston on Instagram and Twitter, @hmhou, and follow the hashtag #HMH25.