Alumni Spotlight: Major General Barrye Price (BBA '85)
Bauer Alumnus Shares Perspective on Staying Involved, Giving Back
Published on April 22, 2021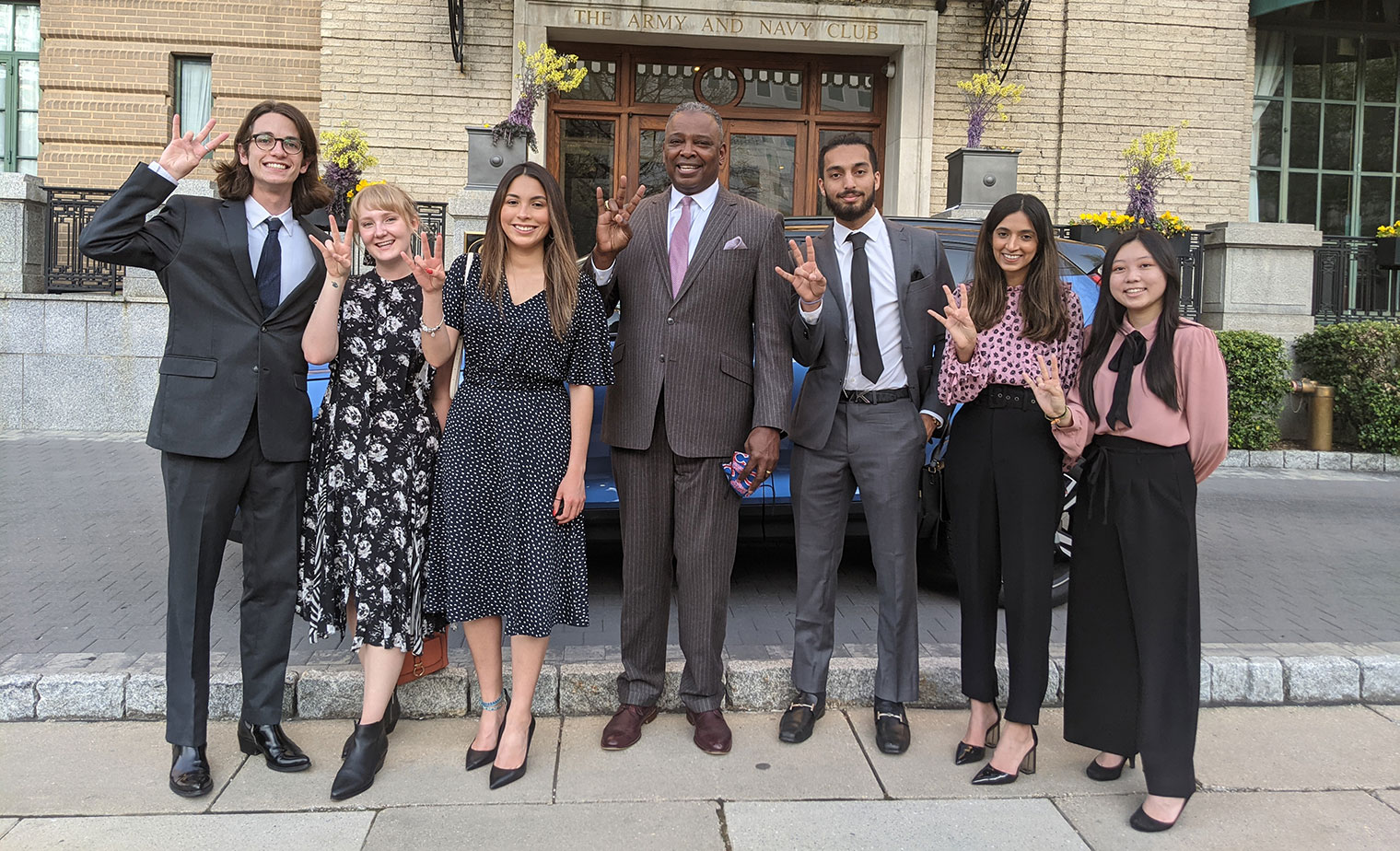 For many Bauer College alumni, leadership and service go hand-in-hand — Major General Barrye Price (BBA '85) is evidence of that, and he's working to ensure the next generation of Bauer alumni set the same standard.
Price's journey started at military college before he transferred to the University of Houston, where he attended what was then known as the College of Business Administration.
"After a season in a military school, where you're outside every day for formation in the dead of winter, I remember one winter day freezing, standing, saying 'Man, I'll be in Houston next year. There won't be any of this this type of weather,'" Price said.
After graduating in 1985, Price served in the United States Army, earning the rank of Major General, one of just 150 in the entire branch. After retiring in 2016 with countless honors and designations, Price again turned his focus to serving others through leadership in a new role.
"My roommate my last three years of college, Carl, was exposed to crack cocaine by his girlfriend and unfortunately, he was addicted and suffered from substance use disorder for 30 years," Price said. "A year before I retired, Carl succumbed to addiction, and that was probably the greatest failing of my life my feeling that I couldn't help him. All I was armed with was 'just say no.'"
Price now serves as the President and CEO of the non-profit Community Anti-Drug Coalitions of America (CADCA), an organization that emphasizes the power of community coalitions to prevent substance misuse through collaborative community efforts.
"Carl's picture sits on my desk right now every day as a reminder of what I'm doing right now," Price said. "I was ill-equipped to help my roommate, but since I couldn't help him, I decided to take this job so that I might help scores of others who are similarly suited, and it's been the most rewarding thing I've done in my life today."
Price also lends his service to his alma mater, actively involved with Bauer College as a donor and mentor.
"When my wife died, I wanted to create a legacy to immortalize her, and so the thing that I thought of, especially since her parents and her family were all from Houston, was to gift the school and create a memorial scholarship in her name," he said. "That has been a remarkable opportunity for me to re-engage with the school and for me to see the difference in the school."
Price continues to build on this legacy by connecting with current Bauer students to share the perspective and wisdom he's earned through his personal journey, most recently become active in connecting with students in the Bauer in D.C. Fellowship Program.
"I've just recently connected with some students who are here in Washington, D.C., and I want to be a part of the sowing of the new seeds of paying it forward to the next generation," he said. "I want to show them that a part of growing up and becoming a leader is to give back."
To hear more of Price's story in a recent Working Wisdom podcast with Bauer College Director of Alumni Relations Giovanni Rosselli, click here.