Houston Business Journal Honors Bauer Alumnus With Most Admired CEO Lifetime Achievement Award
Bauer College Board Member Kenneth Guidry (BBA '77) Earns Prestigious Recognition
Published on August 17, 2020
In a city with the second-largest concentration of Fortune 500 companies in the United States, with renowned business leaders from sectors ranging from healthcare to aeronautics and energy, being presented with the Houston Business Journal (HBJ) inaugural Most Admired CEO Lifetime Achievement Award has major significance.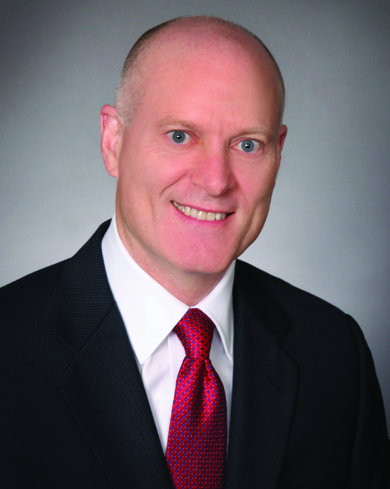 It suggests that you are a CEO whom others aspire to be, with a career worth emulating. The honoree, Kenneth Guidry, director and founding shareholder at Houston-based PKF Texas, and a long-time close adviser to the C. T. Bauer College of Business, doesn't take the recognition lightly.
"We are a city with such great leaders, and I've had the privilege to work and serve with quite a number of them. In that context, it's quite a special honor," said Guidry, who earned his BBA in accounting from the Bauer College in 1977, serves on the Bauer College Board and was a founding member of the Department of Accountancy & Taxation Advisory Board.
"Guidry epitomizes the spirit of the Most Admired CEO recognition, and it's only fitting that he would be chosen for this inaugural recognition honoring a lifetime service commitment," said Bob Charlet, market president and publisher of HBJ.
Guidry will be honored at the HBJ's Most Admired CEO event on Aug. 20 from 2-3 p.m. The Most Admired CEO awards will be held virtually via a live stage.
Charlet added: "His leadership was integral in the ascent of the firm to its current status in Houston. He is the consummate professional, and his legacy will also include a robust history of impact with business, community and charitable organizations."
PKF Texas is the 10th-largest accounting firm in Houston and is the local affiliate of PKF International which has more than 10,000 employees. Guidry's drive to grow the company in the early 2000s sparked his initial reconnection with Bauer, he said.
Houston Business Journal Names Bauer College Board Members Among 2020 Most Admired CEO Honorees
The C. T. Bauer College of Business will be well-represented when the Houston Business Journal (HBJ) honors the area's most significant business leaders this week.
Kenneth Guidry ('77), director and founding shareholder at Houston-based PKF Texas and Bauer College Board (BCB) member will be the top honoree, presented with the inaugural Most Admired CEO Lifetime Achievement Award.
Two other BCB members and Bauer College alumni, Pamela Chambers O'Rourke ('95) and Elizabeth Killinger ('91), will be honored as 2020 Most Admired CEOs in a special section of HBJ's Aug. 21 weekly edition and at a virtual event via a live stage on Aug. 20 from 2-3 p.m.
HBJ's panel of judges select the group annually based on contributions to company success, civic involvement and career achievement, including for-profit and nonprofit categories and representing several of Houston's most prominent industries.
O'Rourke is the Founder and CEO of Icon Information Consultants. She graduated with a BBA in Management Information Systems (MIS) from UH Clear Lake in 1995. In addition to being part of BCB, she has served on the UH Alumni Association CEO (Cougar Executive Officers) Advisory Board and was honored with a Houston Distinguished Alumni award in 2016.
Killinger is president of NRG Retail and Reliant. She graduated with a BBA in MIS from Bauer in 1991. Killinger serves on the Energy Advisory Board and the BCB in addition to serving on advisory boards for numerous other Houston-area organizations.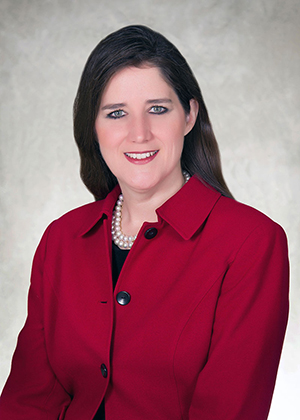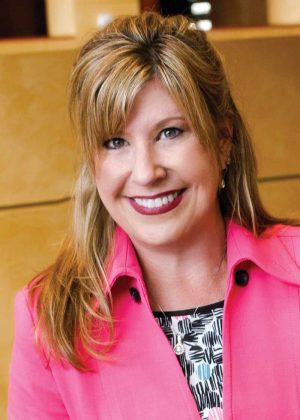 Guidry chaired the Accountancy & Taxation Advisory Board and was an integral part of the Leadership Initiative Board, an MBA mentoring initiative, before joining BCB.
While PKF Texas recruits new employees from several top colleges, a remarkable 35 percent of the firm's employees are UH or Bauer College alumni.
"Both my wife and I are first generation graduates of the University of Houston, the first to receive college degrees in our respective families," he said. "In a way, I see kindred spirits as I'm interacting with, interviewing, recruiting, mentoring and coaching the current students at the University of Houston."
Guidry added: "I have always been a huge fan of the diversity the city of Houston has to offer and, certainly, the population at UH reflects that. At PKF Texas, as of last count, we had people at the firm who speak 25 different languages. That is very reflective of the business community that we serve."
"The students we have attracted from UH come to us very genuine, motivated, hard-working, serious-minded, very interested in developing themselves and doing the right thing, and being a good team member. Those are all attributes that serve them very well at PKF Texas."
Guidry noted that Bauer College has always prioritized and sought out input from the business community over the years.
"One of the things that really drove my engagement was the receptivity of the faculty," he says. "When they asked for an opinion, they valued that opinion, they honored it and effected changes that were communicated. They wanted to make sure they were being responsive to changes going on in the accounting profession and that the program includes the types of technical skills, soft skills and other qualities that make the graduates attractive to the market."
In recent years, rapid-fire technology advances and other factors have challenged businesses, but Guidry considers Bauer to be up to the challenge.
"I'm very proud of what's going on at the university under Dr. Khator's leadership and despite the challenges that the world is dealing with at the moment. I'm also a big fan of Paul A. Pavlou, the new dean, and I think that he can be transformational in taking the Bauer College to the next level."