Six Bauer Undergrads Live and Learn in D.C. in Spring 2020
Published on January 7, 2020
Six undergraduate students from the C. T. Bauer College of Business at the University of Houston will spend the spring semester interning in Washington, D.C., through the college's Bauer in D.C. Fellowship Program.
The students moved to the nation's capital this week and will take on full-time internships for the next three months in different organizations, including a think tank and several congressional offices.
Administrators from the Bauer in D.C. Fellowship Program selected undergraduates Salman Al-Luzman, Ann Johnson, Rida Sarwar, Noah Kopesky and Hamzah Ansari through a competitive application process. The students represent the eighth class of the fellowship.
To prepare for the semester, the students, who were selected last May, participated in a series of workshops and orientation sessions led by Bauer Honors Academic Advisor Colleen Davies, who also helped them identify and secure internship placements.
"This is an extremely talented cohort who I'm confident will leave a positive mark on Washington, D.C.," Davies said. "I know they will represent us well and showcase the talent that Bauer has to offer."
The students will document their time in D.C. on social media using #BauerinDC20. The college will also share photos from the students once a month this semester on WhereAwesomeHappens.com.
Salman Al-Luqman
Finance & Supply Chain Management Senior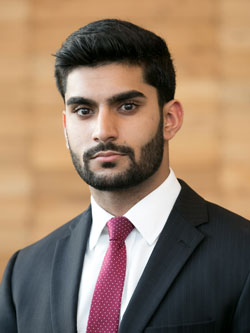 Salman Al-Luqman will be interning at the U.S. Department of State at the Office of Monetary Affairs in the Bureau of Economic and Business Affairs International Finance and Development Division. As a student who intends to pursue a career in finance, Al-Luqman is eager to gain experience in investment management as it relates to global macroeconomic and financial issues, and how they intersect with U.S. foreign policy interests. 
Ann Johnson
Finance and Political Science Senior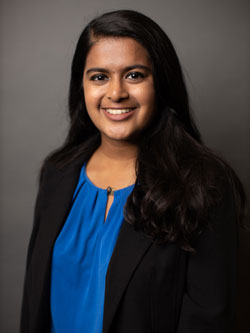 This semester, Ann Johnson will be interning on Capitol Hill. Through this opportunity, Johnson hopes to see how legislative and policy efforts are able to implement change. She is also excited to live in the nation's capital, explore the many museums and hopes this experience will lead to a career in government affairs. 
Annaliza Suerte
Accounting Junior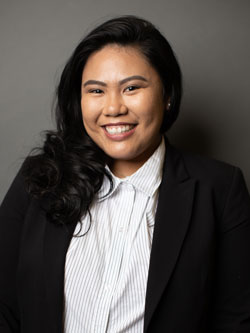 This semester, Annaliza Suerte will be interning with the United States Securities and Exchange Commission, Office of the Ethics Counsel. Suerte is looking forward to working at the SEC to supplement her business education and knowledge outside of the classroom.
Rida Sarwar
Accounting Junior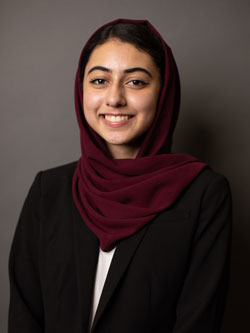 Rida Sarwar is currently interviewing for a position in D.C. She is hoping to spend the spring semester in a position that shows a behind-the-scenes look at U.S. relations with other countries either politically or economically.
Noah Kopesky
Accounting and MIS Junior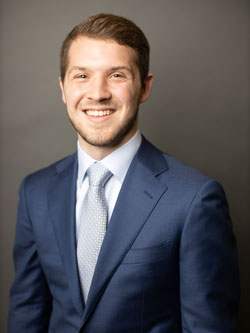 Noah Kopesky will be interning for a representative in the U.S. House of Representatives. By working in a representative's office, Kopesky hopes to gain insight on what elected officials do on a day-to-day basis and decide if he wants to pursue a career in law and/or politics.
Hamzah Ansari
Accounting and Finance Junior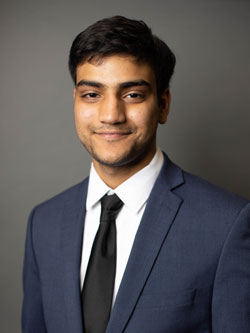 Hamzah Ansari will intern with the United States Department of State's Office of Energy Diplomacy, an office dedicated to meeting the energy security challenges of the United States and its allies abroad. As a student with an avid interest in international affairs, deal-making, and natural resources, Ansari hopes to expand his knowledge and gain a deeper understanding of the diplomatic arrangements across the globe.