First-Class Business Education That Doesn't Break the Bank
CNBC Ranks UH Number 7 on Value Ranking List
Published on July 31, 2020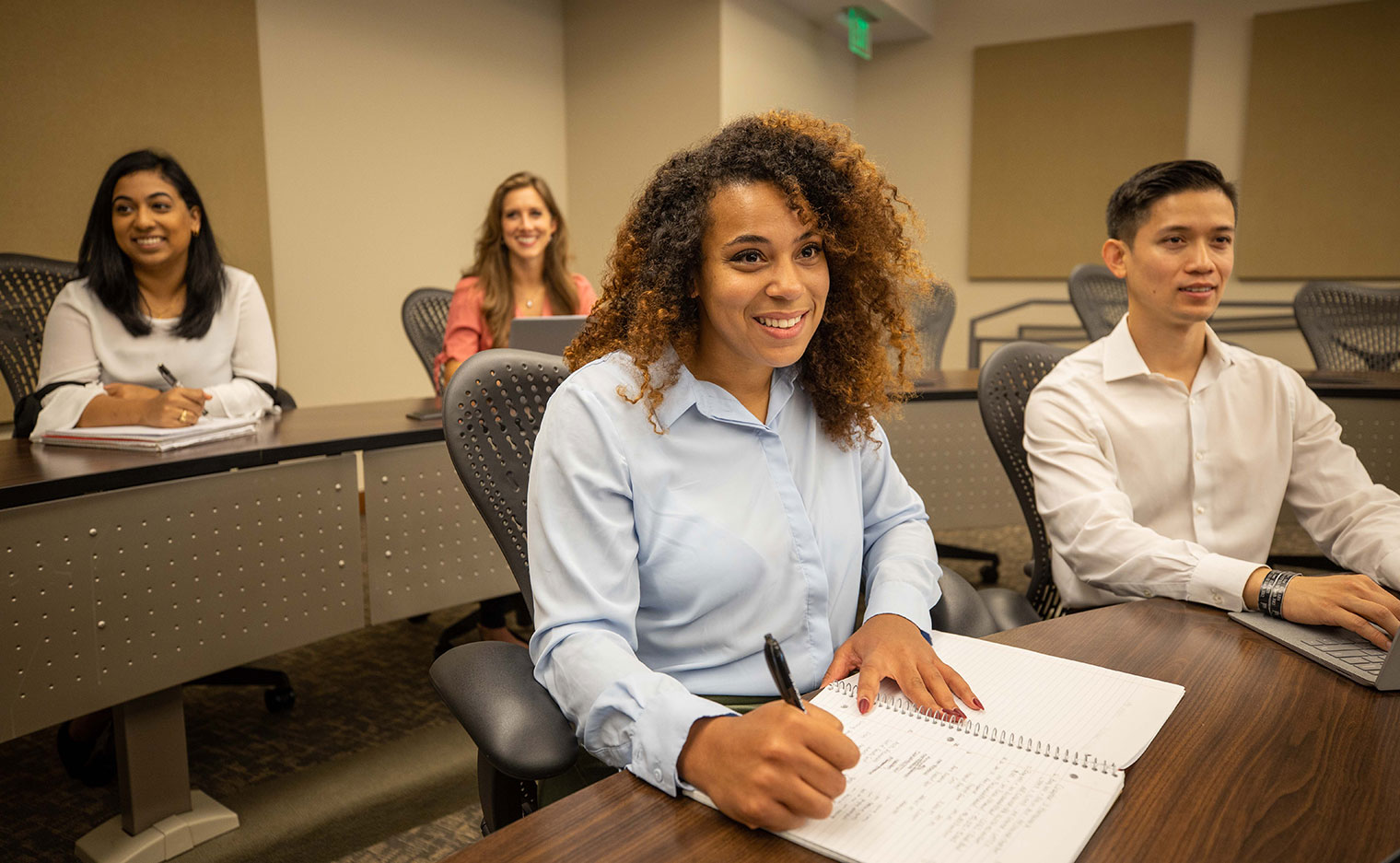 In a world beset by a pandemic and plagued with rising higher education costs, students are no doubt looking for schools that provide a high return on their educational investment dollars.
Recently, the University of Houston (UH) ranked 7th nationally in CNBC's annual assessment of 50 American universities that provide the most bang for the buck. Ten years after graduating, UH alumni take home one of the highest average salaries relative to tuition and other expenses, well over $100,000, according to CNBC and the education-based non-profit, The Hechinger Report.
The #7 ranking makes clear that affordability and accessibility are fundamental values for UH and the C. T. Bauer College of Business, said Bauer College Dean and Cullen Distinguished Chair Paul A. Pavlou.
"I was very happy to see that the University of Houston was ranked number 7 among the Top 50 public institutions in terms of salary and how much students earn in their careers. I think that is a remarkable achievement, a testament to our ability to place students in high-quality jobs, and importantly, doing so in a very cost-effective fashion, given our mission to make our world-class education accessible and affordable," Pavlou said.
Figures from the National Association of Colleges and Employers (NACE) indicate that despite the low cost of living in the Houston area, Bauer students typically earn salaries higher than the national average after graduation, said Jamie Belinne, Assistant Dean for Career Services at Rockwell Career Center.
That's important for the typical Bauer undergraduate student, many of whom are first-generation college students who work in addition to going to school.
The outlook for MBA students at the Bauer College is also quite positive: Graduates of the full-time program report an average salary increase of 46 percent upon earning their degree.
Because career advancement is a fundamental reason for earning an MBA, students pay particular attention to the return on their investment when choosing a program, said Leiser Silva, Associate Dean of Graduate and Professional Programs at the Bauer College.
"We know very well that one of the value propositions of our graduate programs, particularly the MBA, is that we offer a world class education that is not only affordable but also fundamental for obtaining their dream jobs. Our prospective students know this when they join our programs and realize it when they become alumni," Silva added.
Across the board, the Bauer College offers a first-class business education, but at a price that doesn't break the bank.
"The value proposition across all of our programs is very strong," Pavlou said. "We instill students with the best skills and provide them with the best possible training, and do so without it costing a fortune. This is partly the reason we have seen a 100% increase in our full-time MBA applications this year, the combination of a world-class education that is affordable, thereby creating a very unique value proposition for students."