Exclusive Incentives
Bauer Researcher Examines Effectiveness of Promotional Incentives
Published on September 9, 2020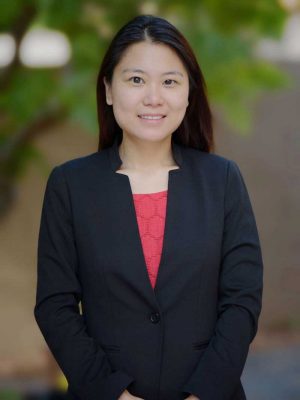 With two-thirds of consumers doing more of their shopping online because of the coronavirus pandemic, social media promotions crowd inboxes like never before.
But many of the firms running promotions on everything from household essentials to outdoor activity equipment are, in a sense, guessing which incentive designs work best.
Is it more profitable, for instance, to offer a consumer a single promo code, a shareable discount code, or both?
A C. T. Bauer College of Business faculty member's research is among the first to provide answers. Its conclusive results point up the importance of shareability and a sense of exclusivity, and are already being utilized by a leading online dealmaker similar to Groupon.
Nina Huang, who recently joined Bauer as Associate Professor and Bauer Fellow in the Department of Decision & Information Sciences, co-authored the forthcoming paper in MIS Quarterly that systematically investigates promotional incentives that take into account online shoppers' dual roles as both purchasers and sharers.
In collaboration with an online deal platform, the researchers conducted a large-scale randomized field experiment to test the effectiveness of incentive designs that vary in terms of the shareability and scarcity of promotion codes.
They found consumers who received one non-shareable promo code significantly purchased more merchandise than those who didn't.
Perhaps more importantly, they found that those who received one shareable promo code were less likely to purchase anything themselves, but more likely to make successful referrals. This incentive design resulted in the highest net revenue for the experimental period and the highest customer lifetime value for the firm, due to new customers acquired through successful referrals, Huang said.
"While the exclusive coupon helps with your existing customers and is really good for sales in the short-term, marketers should consider using a shareable coupon because it brings in new customers, and is actually more profitable in the long-term," she said.
Surprisingly, consumers who received the third incentive design that offered one non-shareable code and one shareable code didn't generate any increases – not in the number of purchases from the initial consumer contact, or the number of successful referrals.
In subsequent online experiments, the researchers found that buyers' assumptions about exclusivity and social motives likely explain that anomaly, Huang said.
The study is the first to look at the effectiveness of shareable coupons. The growth in online activity due to the pandemic only makes the findings more critical.
"Nowadays, everyone is on social media. Companies ought to be thinking about marketing measures beyond single customer discounts that utilize social sharing for optimum profitability," Huang said.
Huang's co-authors on "Designing Promotion Incentive to Embrace Social Sharing: Evidence from Field and Online Experiments," are Tianshu Sun, University of Southern California; Siva Viswanathan, University of Maryland; and Elena Zheleva, University of Illinois-Chicago.