Corporate Social Responsibility in the Time of COVID-19
Bauer Researcher Looks at CSR Implications in New Paper
Published on April 15, 2020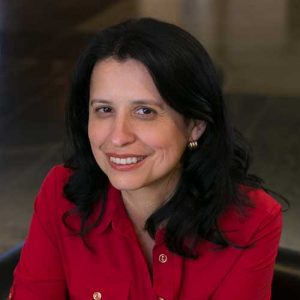 In the midst of the Coronavirus pandemic, some business leaders have demonstrated Corporate Social Responsibility (CSR): The CEO of a popular restaurant chain announced he would forgo a salary, to keep employees on the payroll; clothing design firms have switched gears, sewing protective gear for health care workers; and some alcohol distillers are producing hand sanitizer, in addition to brewing beer.
Examples of CSR need not be limited to emergencies. Stockholders, customers, employees, suppliers and communities expect a lot of the organizations they do business with, and CSR activities have become an increasingly important part of doing business. The practice has also become a popular field of study among management researchers.
An academic paper from C. T. Bauer College of Business Management Professor Dusya Vera makes a case for adopting a more nuanced evaluation of firms' CSR activities.
If a company donates millions to environmental causes, but treats its employees poorly, should they be considered socially responsible?
"The Impact of Corporate Social Responsibility and Irresponsibility on Firm Performance: New Insights to an old question," published in Organizational Dynamics, advocates for considering Corporate Social Irresponsibility (CSIR), alongside CSR.
"The reality is that companies can be responsible for some things and irresponsible for other things," explains Vera, one of four authors of the study, including Bauer doctoral graduate Ashley Salaiz, now an Assistant Professor of Management at the University of Tampa and Bauer doctoral graduate Klavdia Evans, now an Assistant Professor of Management at the University of St. Mary's in San Antonio.
"This paper is among the first to invite people to think of corporate social performance in two dimensions, and we are the first to offer a typology of the possible combinations of CSR and CSiR that help to classify companies' activities in this regard."
The paper's authors define four profiles of CSR and CSIR: Proactive, Controversial, Defensive and Detrimental. Using a sample of publicly traded firms from 2009 to 2013, they then categorized companies and measured financial performance.
Firms with higher levels of CSR (Proactive and Controversial) financially outperformed those with lower CSR (Defensive and Detrimental), Vera says. Additionally, CSR can help repair the damage when a firm's activities are called out for CSIR, which is the case of Controversial firms, which are high in CSR in some areas and high in CSiR in other areas.
"CSR pays," Vera says. "It is an investment, and it does cost money, but research is showing it seems to pay off. Companies that are trying to be a good citizen in the community while at the same time being profitable; if they make mistakes, they have that goodwill. People are going to remember."