Rockwell Career Center Introduces Website to Connect Graduate Students to Job Opportunities
Published on May 4, 2020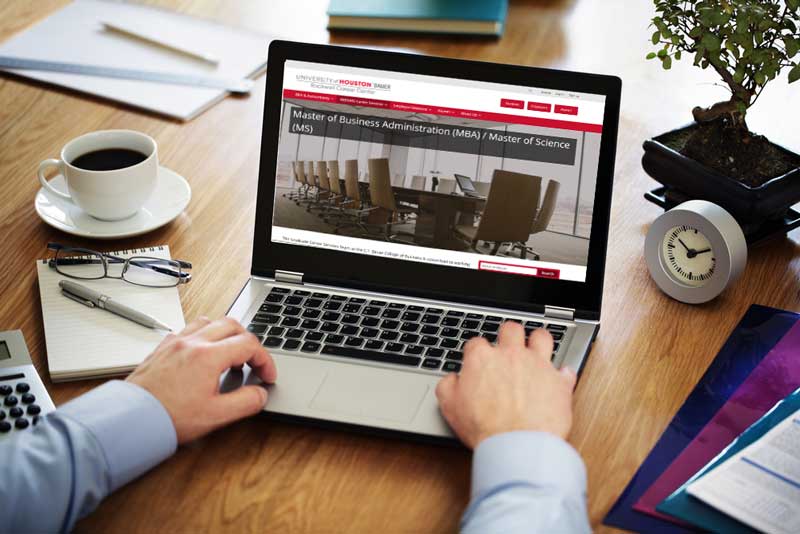 Looking for good news amid the dark clouds casting shadows on many business sectors?
A website portal designated for C. T. Bauer College of Business graduate students that was recently introduced now provides a more seamless experience for current students, potential students, and employers interested in connecting with Bauer College graduate students for short-term business projects, internships and jobs.
"We're working on an initiative from the Bauer College Board to source corporate projects where students can get academic credit this summer," said Kelly Collins, Senior Director of Graduate and Alumni Career Services at the Bauer College.
"It isn't a formal internship, but students get the hands-on training they can put on a resume, while businesses receive the benefit of highly trained students who often bring new perspectives and skills."
Many companies have adapted internships offered to students before the Coronavirus hit, Collins said, allowing them to remain viable.
"The good news is a lot of our student who had internships still have them. What we're finding is a lot of companies are trying to make it work. Some are shortening their internships and consolidating their programs to be able to accommodate students virtually throughout the summer."
Perhaps the most hopeful news of all, Collins said, is that a number of Bauer graduate students will start new jobs and internships this spring and summer at large and prestigious employers such as HP, NASA, Baird Financial and PwC.
"We still are seeing students getting jobs," she said. "We're still seeing success in the job market. Problems exist in some sectors, but overall, there's still a lot of positive news coming out of Bauer on the employment side."