Bauer Ranked Top Value Business School in U.S. by Poets&Quants
Commitment to Value and ROI Lands Bauer in Top 25
Published on March 3, 2020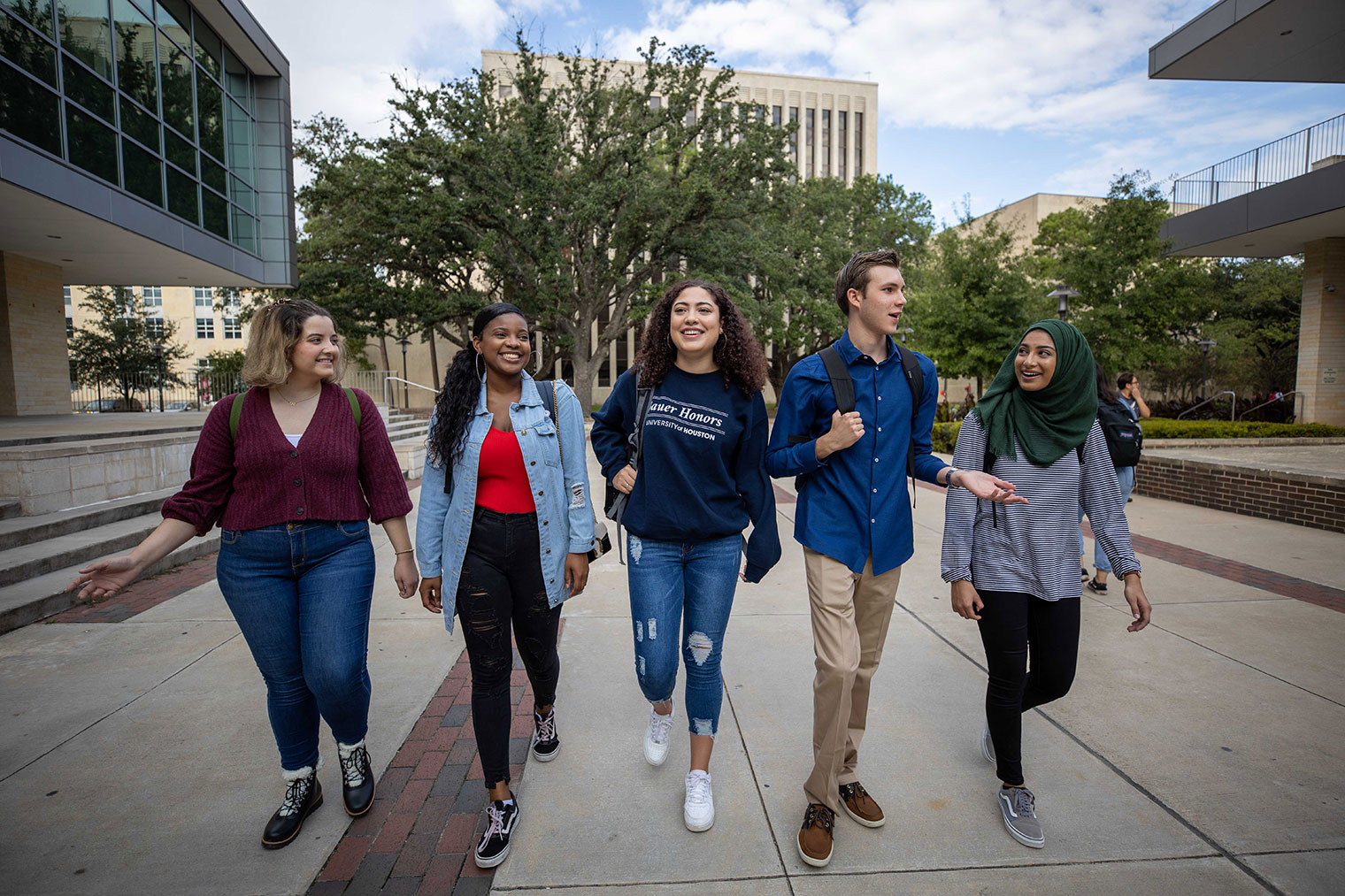 Offering a world-class education while remaining affordable and accessible has long been integral to the C. T. Bauer of College of Business identity, and is written into the Bauer College Strategic Plan for 2020-25.
Charles T. "Ted" Bauer, the school's benefactor and namesake, endorsed the importance of it. Bauer students stake their futures on it, especially as the nation's average student loan debt has reached more than $29,000.
Recently, Poets&Quants confirmed Bauer's commitment to value and return on investment. Among 96 undergraduate schools surveyed, Bauer is among the Top Value Business Schools in the U.S. for ROI realized five years after graduation, P&Q said.
Factors that contribute to Bauer's 21st place ranking include student debt and scholarship availability, in-state tuition rates, and average salary five years after graduation.
Bauer's four-year tuition rate of $103,720 (a calculation by P&Q that breaks down to $42,760 in tuition and fees, plus room and board and other added expenses) is one of the lowest (13th) among the 96 schools ranked, according to P&Q. Nearly half have four-year tuition costs greater than $200,000.
P&Q earlier announced its annual list of Best Undergraduate Business Schools, with Bauer placing in the top 25 of 48 public schools for overall admission standards, academic and co-curricular experience and employment outcomes. The average salary post-graduation for Bauer students is $56,000, and the school has a 95 percent placement rate.
Frank Kelley, Associate Dean for Undergraduate Business Programs at Bauer, said the school "continues to offer a quality education at an affordable price, which equates to a value proposition for students who want a really solid business education."