Bauer College Unveils 2020-2025 Strategic Plan
Strategic Plan Emphasizes Roadmap to Being "Business School of Tomorrow"
Published on January 27, 2020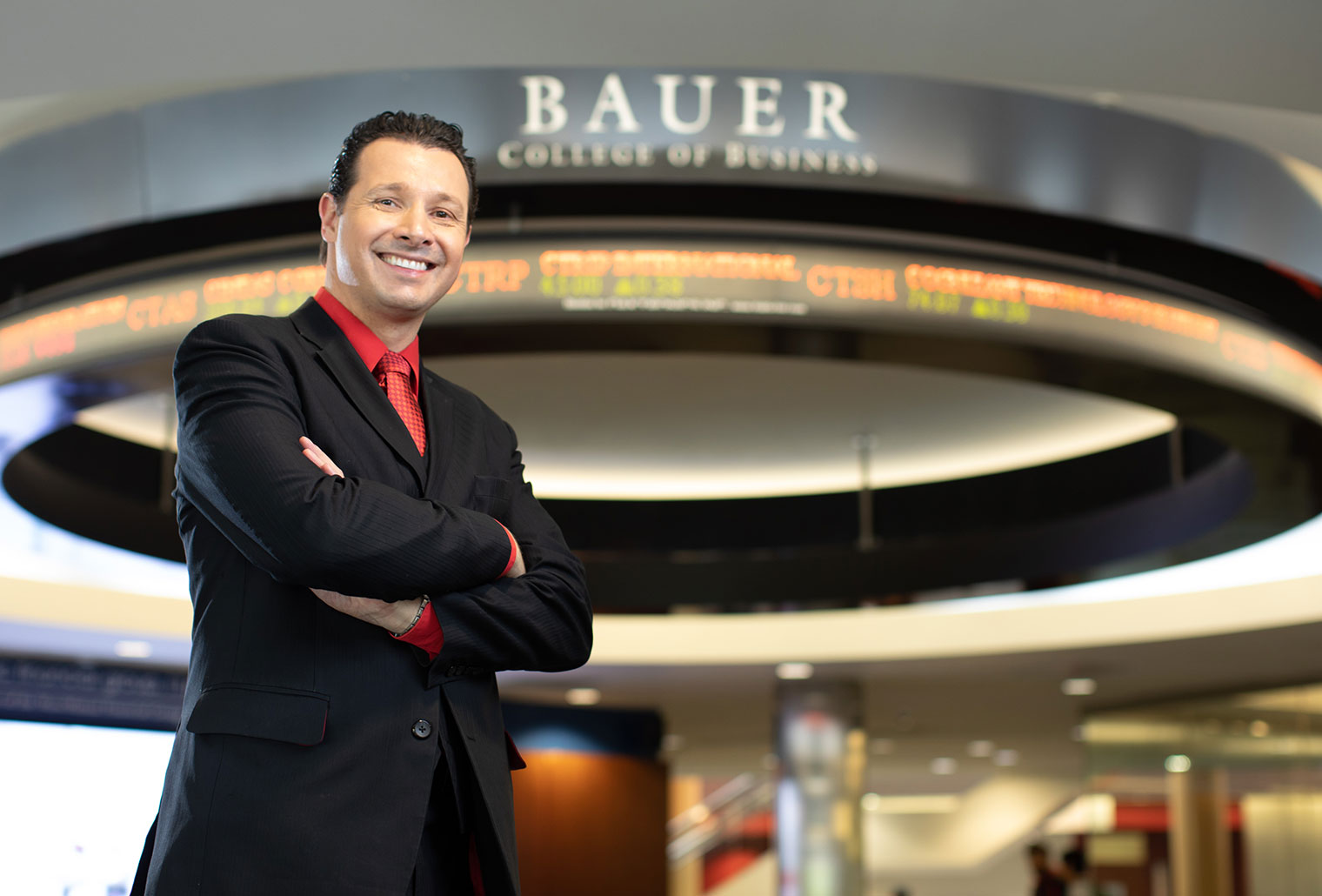 The C. T. Bauer College of Business has unveiled its 2020-2025 Strategic Plan, a roadmap designed to drive excellence at all levels of the Bauer College.
The Strategic Plan, produced with input from students, faculty, staff, industry, and other stakeholders over six months, details steps Bauer must take in its pursuit of being a "business school of tomorrow," said Dean and Cullen Distinguished Chair Professor Paul A. Pavlou.
"Bauer's mission is to offer a world-class education founded on impactful research that, is at the same time, grounded in the real world, and one that remains accessible and affordable," Pavlou said.
"But the nature of business school education is rapidly changing, with demand for specialized courses, distance education and on-demand learning, micro-credentials and shifting student demographics.
An increasingly competitive and technologically-transformed business landscape is sparking widespread change at business schools throughout the world. Bauer's commitment to innovation, top faculty research, state-of-the-art curricula and an entrepreneurial mindset, in addition to recognition as the Tier 1 public urban business school in Houston and the largest undergraduate program in Texas, provides a solid foundation for successfully navigating its own transformation.
"Engage, Innovate, Transform" are the three keywords underscoring the strategic foundations of the Bauer College, emphasizing student, industry, and community engagement to pursue innovate and transform the lives of students, transform the next-generation organizations, and transform society
The five-year plan provides specific metrics for building on strengths, in order to reach an overarching bold goal: to become a Top 50 business school in five years and among the Top 25 schools in 10 years.
Among the plan's objectives are increasing online courses, adding satellite campuses across the globe, and increasing emphasis on experiential learning opportunities. The Bauer College will also open an Office of Experiential Learning and plans to create a comprehensive alumni mentoring program.
Additionally, Bauer will redouble efforts to build cross-disciplinary research, programs and partnerships and identify opportunities to leverage Houston's uniquely global perspective.
"We want to transform lives, we want to transform organizations, and we want to transform society," Pavlou reiterated as the overarching vision of the C. T. Bauer College of Business.