Bauer College Names New Director of Alumni Relations
Position is Part of Strategic Objective to Connect, Leverage Bauer Alumni Community
Published on March 6, 2020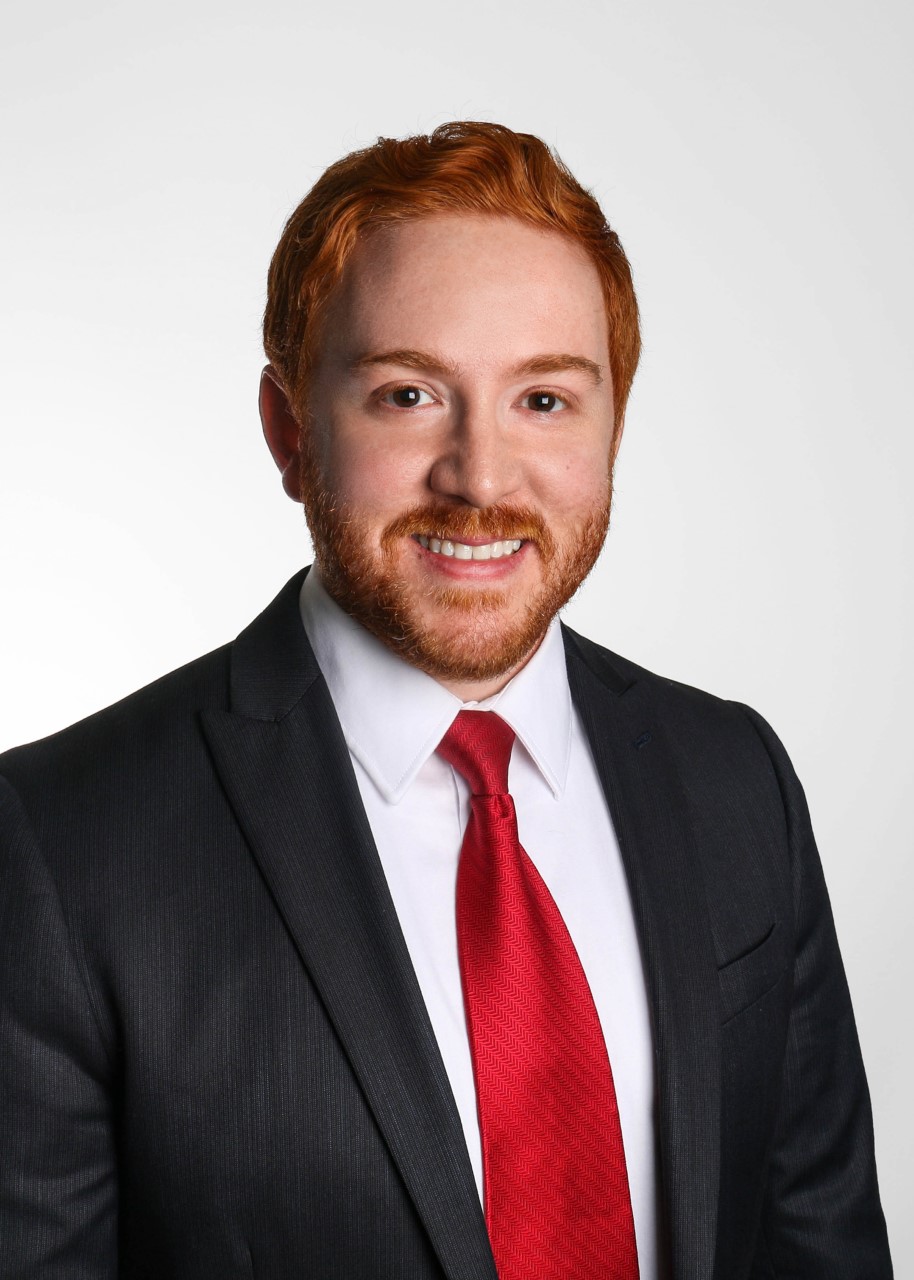 Giovanni Rosselli
Director, Bauer Alumni Relations
The C. T. Bauer College of Business at the University of Houston has hired a new director of alumni relations, a position that will focus on creating value by leveraging the college's powerful network of alumni and friends.
Giovanni Rosselli began work in the role in early March, and in his first week on the job, found himself connecting with hundreds of Bauer alumni, students, faculty, staff and supporters at Houston City Hall as Mayor Sylvester Turner proclaimed "Bauer College of Business Day" in the city.
Alumni engagement has been a priority for Dean Paul A. Pavlou since he joined the college in July.
"We are excited for Giovanni to serve in this extremely important position," Pavlou said. "With more than 60,000 graduates in the Houston area alone, there is such potential for the Bauer College to strengthen our alumni network, and Giovanni will lead efforts in this area."
The 2020-2025 Bauer College Strategic Plan, unveiled in January, emphasizes the importance of integrating alumni into the college's initiatives, something that Rosselli is eager to do.
"In the near-term, I hope to gain a better understanding of the pulse of our alumni base," he said. "I'm looking to learn how they want to be engaged and what they want to see from their Alumni Relations office."
Rosselli added: "Longer-term, I would love for Bauer to be known as the place where Alumni Relations is alumni-inspired, alumni-driven and where they can find true belonging. I would also like for alumni to think of their alma mater as a place where they can connect for all stages of personal and professional life. I want them to have a holistic view of Bauer, and whether they are looking for connections with fellow alumni or needing to hire someone, that Bauer would be at the forefront of their minds."
As director of alumni relations, Rosselli serves as the primary alumni officer for Bauer College, collaborating with the University Office of Alumni Relations and the Bauer College Alumni Association as well as the college's Office of Development, Office of Communications and Rockwell Career Center on a comprehensive alumni engagement strategy.
"Networking, finding synergies and playing the role of connector get me up in the morning, and it's an honor to be able to do those things for the College that laid the foundation of my higher education career," Rosselli said.
Prior to taking on the alumni relations role at Bauer, Rosselli worked in the college's Rockwell Career Center. Most recently, he served as Director of Development at UH's College of Liberal Arts and Social Sciences.
"A winding path is the best way to describe my career to-date, full of diverse experiences and exposures to various fields and industries," he said. "As a native Houstonian and an honorary Coog of nearly seven years, this place is special to me. Like many of our students, I worked through my college years, and I was also a first-generation college student. When I visit with our students and alumni, I feel as though I am looking into a mirror."
Rosselli added: "I understand the importance of the directorship of Bauer Alumni Relations, and the responsibility that comes with the territory. Bauer alumni can expect an Alumni Relations office that will be responsive, inclusive and collaborative. Bauer has always been a place where alumni can find true belonging, and I hope for that to be the hallmark of my tenure."
Giovanni Rosselli
Director, Bauer Alumni Relations
With nearly seven years of service at the University of Houston, Rosselli arrived at Bauer in 2013, joining the Rockwell Career Center where he advocated for employment opportunities on behalf of Bauer students. In 2017, Rosselli transitioned to the UH College of Liberal Arts and Social Sciences (CLASS) to serve as Director of Development, where he cultivated relationships with donors and prospective donors, leading to philanthropic support for students and faculty, raising both endowed and operating funds. Most recently, he contributed to the "Here, We Go" campaign, the University's largest campaign in over 25 years, collectively raising over $1B in funds.
Prior to working in higher education, Rosselli worked in professional sports for the NBA's Houston Rockets and San Antonio Spurs for two years and four years respectively. In these roles, he focused on corporate sponsorships, ticket sales and season ticket account management.
A native Houstonian, Rosselli is passionate about establishing strong relationships within the community through networking and civic engagement. His volunteer interests include serving as a mentor with the Houston East End Chamber of Commerce Foundation Scholar Mentoring Program, acting as a volunteer deputy voter registrar with Harris County and volunteering with the League of Women Voters of Houston for election related causes. He also serves on the Board of Directors for Houston BARC Foundation and has maintained memberships with the Association of Fundraising Professionals, the League of Women Voters of Houston and the National Italian American Foundation. Additionally, Giovanni is a Leadership Houston fellow (Class XXXVII), graduating from the 10-month program in 2019.
Rosselli earned a B.S. in Sport Management from Texas A&M University, and enjoys spending time with family, friends and his dog, Oliver.