How are the mental health needs of first responders being met?
Published on February 10, 2020
Read more on the Houston Public Media website.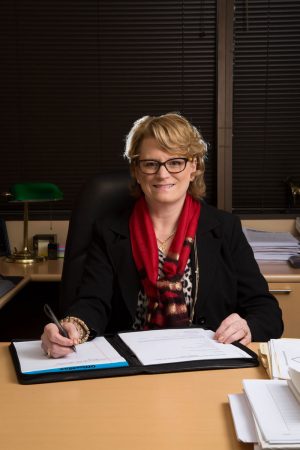 Episode 2: Reconsidering Service (Service Quality Management)
Expert: Elizabeth Anderson-Fletcher (Associate Professor of Supply Chain Management)
Summary: Every day, first responders in the City of Houston and across the world put their lives on the line to provide emergency services to residents, and in these moments, every second matters. Associate Professor Elizabeth Anderson-Fletcher knows firsthand the importance of the human capital side of the supply chain, both as a researcher in the discipline and a volunteer firefighter. She studies how to better serve first responders, evaluating the physiological and psychological stress in firefighters and the resulting impact on line of duty deaths and other adverse outcomes, including PTSD, substance abuse and suicide. In this episode, she will share her research and personal perspective on service quality management in emergency medical services and the critical role that first responders play in a community's quality of life.
Key Takeaway/Insight: For many first responders, "leave a place better than you found it" is a mantra of service. But for these individuals who put their lives on the line to save others, there are shockingly few resources for behavioral health and preventing suicide.
Reading List and Additional Information
Yellow Ribbon Report (Under The Helmet: Performing An Internal Size-Up – A Proactive Approach to Ensuring Mental Wellness)