Bauer Alumna Reinvents Talent Recruitment
ICON Information Consultants Founder & CEO Pamela O'Rourke Launches Proprietary Direct Sourcing Technology
Published on June 16, 2020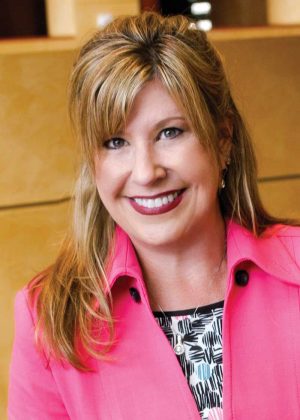 Over the past year, companies have become more frustrated with trying to find employees. Moreover, with COVID-19, even though unemployment levels have risen, workers are purposefully deciding to stay home. With this new normal, finding innovative ways of recruiting talent is critical.
"I knew we needed to find a better way," says Pamela O'Rourke, a Bauer College alumna who earned a BBA in Management Information Systems and Management in 1995 and was a recipient of the UH Distinguished Alumni Award in 2016.
O'Rourke, founder and CEO of ICON Information Consultants, is no stranger to shaking up the staffing industry and finding a solution became a mission. She said: "Keep America Working is my mantra and ICON is doing everything possible to make that happen, including the recent launch of a proprietary Direct Sourcing Technology."
This new service targets roles that are consistently needed within the geographical locations where ICON has strong Talent Communities, which is based on the approximately 17 million North American candidates in their database. ICON leverages the latest A.I., analytics, and data science to create an ecosystem of tailored talent from all potential sources, including clients' private talent communities. This allows ICON to efficiently and effectively identify and campaign to very large numbers of passive and active candidates. ICON's Direct Sourcing service can dramatically lower the time to fill, improve manager and candidate experience, and lower the cost of delivery for ICON's clients.
"We're super excited about this new technology. It provides a seamless candidate experience and can be implemented with no process changes for our clients. It's a real win-win for both candidates and clients," added O'Rourke.
A member of the Bauer College Board as well as the UH Board of Visitors' Student Task Force and Power Athletic Task Force Committee, O'Rourke supports University of Houston's athletics program wholeheartedly. One of the four main gates at UH's TDECU Football Stadium is named the "ICON Gate 2." Each year, Pamela and ICON sponsor a football, basketball, and baseball game along with the men's and ladies' golf teams to share her enthusiasm for all the university provides. Click here to learn more about direct sourcing.